Page 2
Space could represent a new frontier for cloud infrastructure. Amazon, Microsoft, Google, IBM and Oracle battle for business from companies that are offloading their data center computing and storage needs.
Read more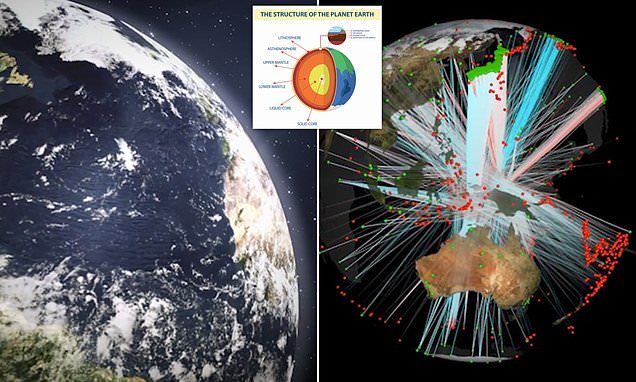 Seismologists from from the Australia National University (ANU) have found the first conclusive proof that the Earth's innermost core is solid after 80 years of searching.
Read more
Hundreds of crops in developing countries are relatively unknown in the developed world because they're often hard to grow or export. But scientists have found that CRISPR editing can speed up traditional plant breeding techniques.
Read more
The first study of its environmental impact suggests that extracting resources such as platinum from asteroids might be cleaner than doing so on Earth.
Read more
Yay… another person who gets it 👀.
---
The one thing you probably understand about quantum physics is actually a poor metaphor for the modern state of the field.
Read more
New DNA tools can decode your natural lifespan…
---
Your life span is written in your DNA, and we're learning to read the code.
Read more
Could deafness be reversed? Scientists re-grow damaged hair cells that have been killed off by age or noise inside the ear…
---
Researchers from the University of Rochester found that viruses, genetics and even existing drugs could cause little hairs to regrow in the inner ear. These hairs pick up on noises entering the ear.
Continue reading "Deafness could be reversed? Scientists discover how to regrow lost cells in the ear" »

The pulsar is roughly 500-years-old and was spotted with the help of NASA's Chandra X-Ray Observatory.
Astronomers have managed to locate the youngest pulsar in the Milky Way, NASA announced yesterday. Dubbed PSR J1846-0258, the pulsar was spotted inside one of our galaxy's supernova remnants — found 19,000 light-years away from our planet, in the Aquila constellation (The Eagle).
This exciting discovery — first detailed in a study published earlier this year in The Astrophysical Journal — could shed more light into supernova explosions and the new beginnings that arise from the death of a stellar giant.
Continue reading "Milky Way's Youngest Pulsar Found 19,000 Light-Years From Earth" »