Page 4
Maryam shanechi, university of southern california.
With recent technological advances, we can now record neural activity from the brain, and manipulate this activity with electrical or optogenetic stimulation in real time. These capabilities have brought the concept of brain-machine interfaces (BMI) closer to clinical viability than ever before. BMIs are systems that monitor and interact with the brain to restore lost function, treat neurological disorders, or enhance human performance.
Continue reading "The State of Brain-Machine Interfaces — Prof. Maryam Shanechi" »

The effects of donor age on organ transplants: A review and implications for aging research.
---
Despite the considerable amount of data available on the effect of donor age upon the outcomes of organ transplantation, these still represent an underutilized resource in aging research. In this review, we have compiled relevant studies that analyze the effect of donor age in graft and patient survival following liver, kidney, pancreas, heart, lung and cornea transplantation, with the aim of deriving insights into possible differential aging rates between the different organs. Overall, older donor age is associated with worse outcomes for all the organs studied. Nonetheless, the donor age from which the negative effects upon graft or patient survival starts to be significant varies between organs. In kidney transplantation, this age is within the third decade of life while the data for heart transplantation suggest a significant effect starting from donors over age 40. This threshold was less defined in liver transplantation where it ranges between 30 and 50 years. The results for the pancreas are also suggestive of a detrimental effect starting at a donor age of around 40, although these are mainly derived from simultaneous pancreas-kidney transplantation data. In lung transplantation, a clear effect was only seen for donors over 65, with negative effects of donor age upon transplantation outcomes likely beginning after age 50. Corneal transplants appear to be less affected by donor age as the majority of studies were unable to find any effect of donor age during the first few years posttransplantation. Overall, patterns of the effect of donor age in patient and graft survival were observed for several organ types and placed in the context of knowledge on aging.
Read more
A good intro to QUANTUM COMPUTERS, at 5 levels of explanations — from kid-level to expert.
---
WIRED has challenged IBM's Dr. Talia Gershon (Senior Manager, Quantum Research) to explain quantum computing to 5 different people; a child, teen, a college student, a grad student and a professional.
Continue reading "Quantum Computing Expert Explains One Concept in 5 Levels of Difficulty | WIRED" »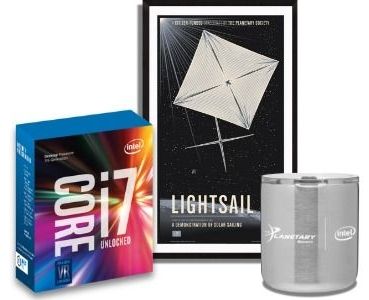 Let Bill Nye and Robert Picardo take you on a journey through the future of space exploration and artificial intelligence. Each week they will show us a different space-themed topic and reveal how AI can help us reach the stars.
Read more
"The countries which have the capacity to bring that source from the moon to Earth will dictate the process," said K Sivan, chairman of the Indian Space Research Organisation (ISRO). "I don't want to be just a part of them, I want to lead them."
The mission would solidify India's place among the fleet of explorers racing to the moon, Mars and beyond for scientific, commercial or military gains. The governments of the US, China, India, Japan and Russia are competing with startups and billionaires Elon Musk, Jeff Bezos and Richard Branson to launch satellites, robotic landers, astronauts and tourists into the cosmos.
The rover landing is one step in an envisioned series for ISRO that includes putting a space station in orbit and, potentially, an Indian crew on the moon. The government has yet to set a timeframe.
Continue reading "India's quest to find a trillion-dollar nuclear fuel on the Moon" »

Never miss a talk! SUBSCRIBE to the TEDx channel: http://bit.ly/1FAg8hB
In the spirit of ideas worth spreading, TEDx is a program of local, self-organized events that bring people together to share a TED-like experience. At a TEDx event, TEDTalks video and live speakers combine to spark deep discussion and connection in a small group. These local, self-organized events are branded TEDx, where x = independently organized TED event. The TED Conference provides general guidance for the TEDx program, but individual TEDx events are self-organized.* (*Subject to certain rules and regulations)
Continue reading "The most important lesson from 83,000 brain scans | Daniel Amen | TEDxOrangeCoast" »

One night of sleep deprivation is tied to Alzheimer's disease.
For the past few years researchers have shown that the brain flushes out neurotoxins during the period people are sleeping.
https://www.chronobiology.com/neurotoxins-and-sleep-what-you-need-to-know/
Continue reading "Living in a culture dependant upon caffeine and lack of sleep, its important to remember that sleep offers an incredibly important biological function" »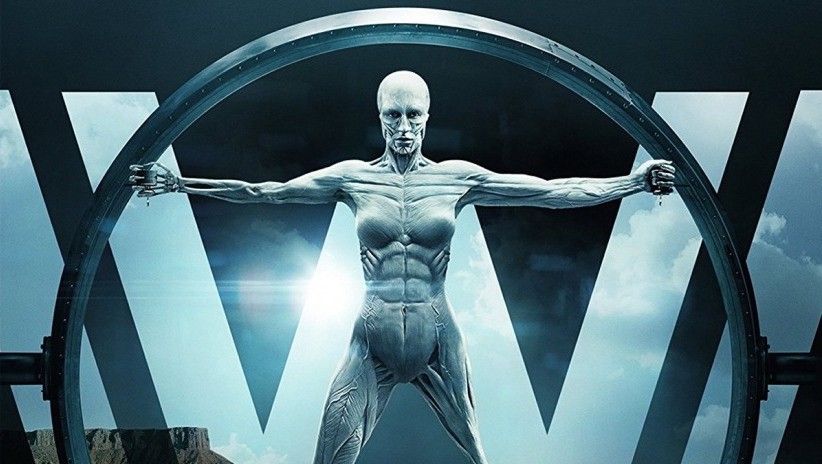 Very interesting.
---
"It is possible for a computer to become conscious. Basically, we are that. We are data, computation, memory. So we are conscious computers in a sense."
— Tom Campbell, NASA, Author of My Big TOE
This toddler was underwater for 15 minutes, leaving her brain seriously damaged —until scientists were able to completely reverse the damage with this incredible treatment.
Read more