Archive for the 'sustainability' category
(3Ders.org) The rapid advance of 3D printing technology means that hybrid-material wind turbine blades complete with metal mesh inserts are no longer the stuff of imagination. These energy savers with "sci-fi-level" performance could become reality in as soon as two years. Philip Totaro of Totaro & Associates, "The greatest challenge for wind turbine blade structural and manufacturing engineers is to implement the idealized performance and noise mitigated designs of aerodynamics engineers," explains Totaro. "Limitations of previous generations of manufacturing technology and the reliance on lower cost materials have limited the type of spar/shear web structures which could be utilized." But 3D printing could be about to change all that, Totaro says.
Read more
At the Frankfurt Motor Show (IAA Cars 2017) in Germany earlier this week, Samsung SDI — the battery-focused division of Samsung — unveiled a new multi-functional battery pack capable of increasing the current range of electric vehicles. As explained by the Korean company, the battery enables cars to go between 600–700 kilometers (372−4343 miles), provided the right number of modules are installed.
"Its users can change the number of modules as they want as if they place books on a shelf," says Samsung. "For example, if 20 modules are installed in a premium car, it can go 600 to 700 kilometers. If 10 to 12 modules are mounted on a regular sedan, it can run up to 300 kilometers. This pack is expected to catch the eyes of automakers, because they can design a car whose mileage may vary depending on how many modules of a single pack are installed."
Electrek explains that automakers like Nissan and GM have been using prismatic cells in their battery packs. Samsung SDI began developing new "2170" cylindrical cells earlier this year, following the footsteps of Tesla, which was the first to do so with their "2170" battery cell.
Continue reading "Samsung's New Electric Car Batteries Boost Range to 600 Kilometers" »

Tesla CEO Elon Musk called the battery-powered semi "a beast." It is expected to be the electric-car company's first venture into heavy-duty transportation.
Read more
The company TuNur aims to produce solar energy cheaply in the Sahara desert and distribute it to Europe. However, there are lingering questions about whether the company behind the project can actually pull it off.
Energy company TuNur is seeking approval from the Tunisian government for a 4.5GW solar park situated in the Sahara desert. If it's given the green light, the project would distribute electricity to Malta, Italy, and France via submarine cables.
Read more
Proof that traditional farms can be 100% automated already.
---
This is as autonomous as farming gets, without any humans having to get themselves dirty, or even go outside.
Continue reading "Autonomous Robots Plant, Tend, and Harvest Entire Crop of Barley" »

Are these huge solar flares causing massive hurricanes or Man made Climate Change? Interview with Harvard-Smithsonian Solar Physicist Wei-Hock "Willie" Soon about how solar cycle accounts for climate change.
---
In this exclusive interview, Infowars reporters Millie Weaver and David Knight talk with Harvard-Smithsonian Solar Physicist Wei-Hock "Willie" Soon about how solar cycle account for climate change. Soon uses science to dispel the false notion that C02 emissions are to blame for 'global warming' and that it is nothing more than the politicization of pseudoscience for policy makers.
Continue reading "Solar Physicist Explains How The Sun Controls Climate, Not Man" »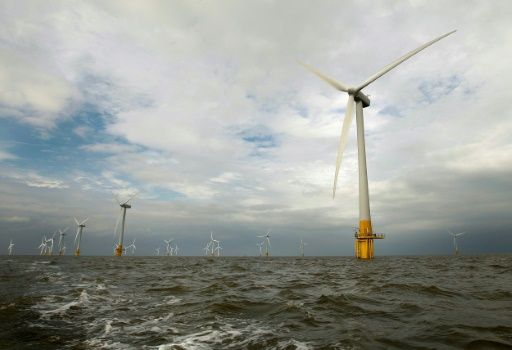 The price of electricity from offshore wind in Britain has dipped below the level guaranteed to Hinkley Point, raising questions about the construction of the vast nuclear power station.
The Department for Business, Energy and Industrial Strategy disclosed Monday the results of auctions for state subsidies for three new wind offshore farms.
Denmark's DONG Energy won the auction to build Hornsea Two, which will become the world's biggest offshore wind farm off the coast of Yorkshire in northern England.
Continue reading "UK wind electricity cheaper than nuclear: data" »

More films about China: https://rtd.rt.com/tags/china/
- Technology and innovation hub, Shenzhen is known as China's "silicon valley" and "the city of the future".
- Once a fishing village, in just 50 years it grew into a megacity packed with skyscrapers.
- It hosts international technology exhibitions and forums and attracts creators and investors from around the world, contributing to its population boom.
- Inventors and engineers working here, create helpful robots, hybrid cars and smart car parks.
China has a saying; to see the past, visit Beijing, to see the present, go to Shanghai but for the future, it's Shenzhen. Shenzhen has transformed itself from a tiny fishing village to a megacity in just 50 years, its population tripling since the 1990s. The city is a magnet for tech-savvy and inventive dreamers from all across China and the world, because of them Shenzhen has become the "silicon valley" of China, a true technology and innovation hub.
Continue reading "Shenzhen: City of the Future. The high-tech life of China's Silicon Valley" »