Archive for the 'cyborgs' category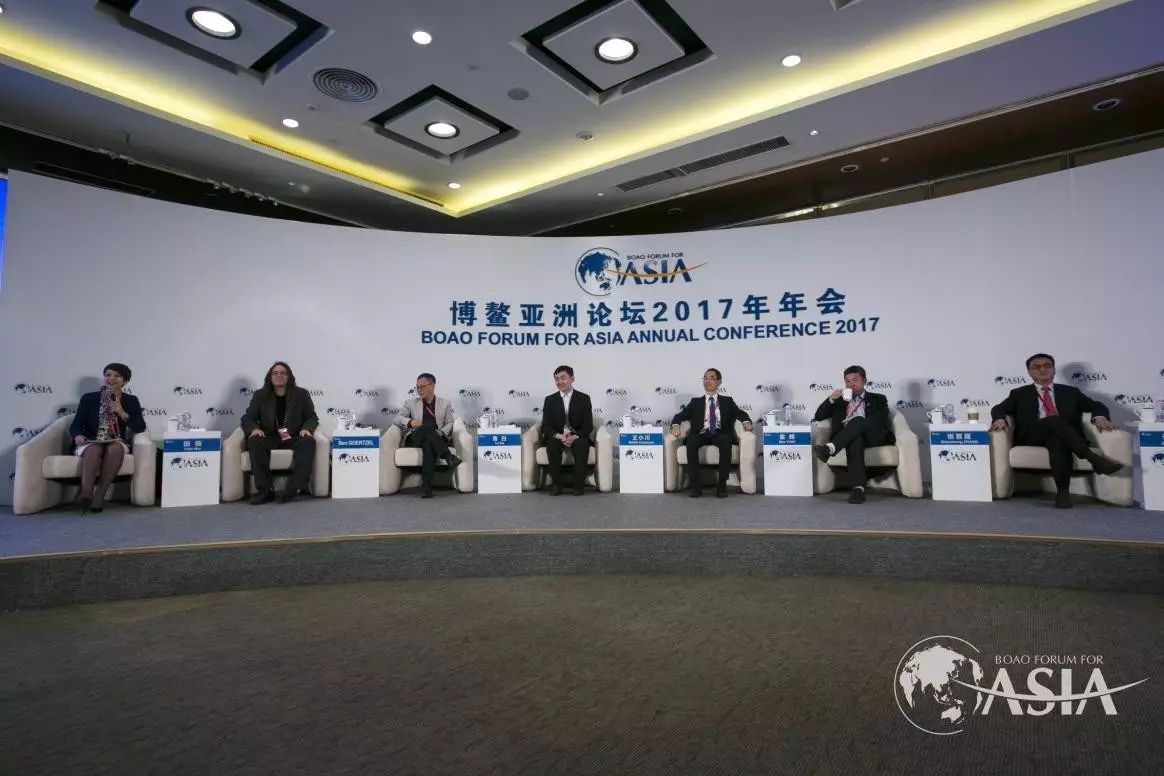 Synopsis:
Up till now, what men know the least about is still themselves, their brains in particular. If men do not understand their brains, there is no way for bionic AI and machine brains. In this dialogue, many scientists discuss the development of.
AI and the positive meaning of AI to today's society.
Continue reading "Artificial Intelligence: Dialogue with Scientists" »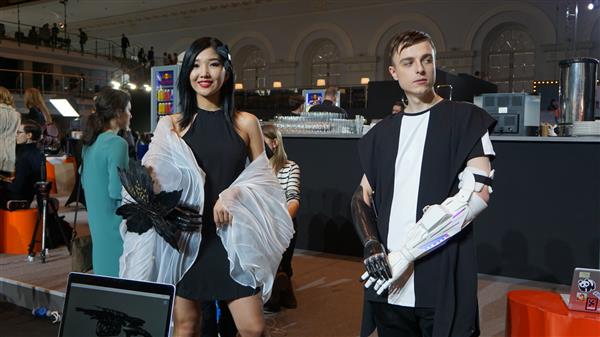 Earlier this month, Moscow's Mercedes-Benz Fashion Week showcased some spectacular 3D printed prosthetic arms made by designer Nikita Replyanski and Russian prosthesis manufacturer Motorica. The 3D printed prostheses, inspired by robots and butterflies, were made using Autodesk Fusion 360.
Fashion weeks, whether they're being held in the "Big Four" fashion capitals of the world or elsewhere, tend to favor style over substance. It's called a fashion week, after all, not a function week. But that doesn't mean that the industry events don't occasionally showcase items that are as sensible as they are stylish. Just have a look at what was on show at Moscow's Mercedes-Benz Fashion Week earlier this month.
While not usually an event of major global interest like Paris Fashion Week, the Russian fashion show brought together a host of top designers looking to show off their fall/winter 2017–2018 collections. Amongst those designers was Nikita Replyanski, a Russian designer and concept artist who left the computer games industry three years ago to focus on designing physical, non-virtual items. But rather than show off dresses, shoes, hats, Replyanski was presenting something totally different: 3D printed prosthetic arms.
Continue reading "New 3D printed prosthetic arms turn heads at Moscow fashion week" »

I do not think, at least at first, that any brain interfaces for the masses will be anything other than organic. Possibly a synthetic virus that can be inserted and removed without the invasion of instruments. Those things we might have to deal with either way are summarized here.
---
How closely will we live with the technology we use in the future? How will it change us? And how close is "close"? Ghost in the Shell imagines a futuristic, hi-tech but grimy and ghetto-ridden Japanese metropolis populated by people, robots, and technologically-enhanced human cyborgs.
Continue reading "Ghost in the Shell Thrills, But Ducks the Philosophical Questions Posed by a Cyborg Future" »

Its six compact jet engines will send you hurtling through the sky at 100 mph.
---
The media is bursting at its seams with what seems to be the superhero revolution. Comic book publishers like Marvel and DC have spilled over onto the big screen, and now it may look as though they're spilling over into our technology in the real world. While we have been making efforts at a superhero heads up display or an iron man workout suit, we are also inching our way up to a functional flight suit.
Gravity is a British technology start-up started by Richard Browning on March 31, 2017. The company has developed a human propulsion system to re-imagine manned flight. With miniaturized jet engines and a customized exoskeleton, the Daedalus is expected to push us into a new era of aviation. Browning and his team developed the suit over the course of 2016, with the team's journey covered in this short documentary:
Continue reading "For $250,000, You Can Have a Flying Suit Like Iron Man's" »

The team tested their device on a prosthetic hand. When the skin patches on the skin were enabled, the prosthetic could touch and grab soft objects like a normal hand. But when the skin was not turned on, the hand crushed the objects.
The skin requires just 20 nanowatts of power per square centimeter, according to the paper. Right now, the energy captured by the photovoltaic cells has to be used immediately, but the team has another prototype in development that includes flexible supercapacitors to store excess energy.
Continue reading "Solar-Powered Graphene Skin Enables Prosthetics to Feel" »

Valerie C. Coffey
Optoelectronic technology, novel prosthetic devices and surgical implant techniques are offering the miracle of vision to sufferers of retinitis pigmentosa and other sight-stealing conditions.
Read more
Ingenious e-skin invented by scientists from the University of Glasgow improves the performance of prosthetic limbs through sensitive sensors.
Read more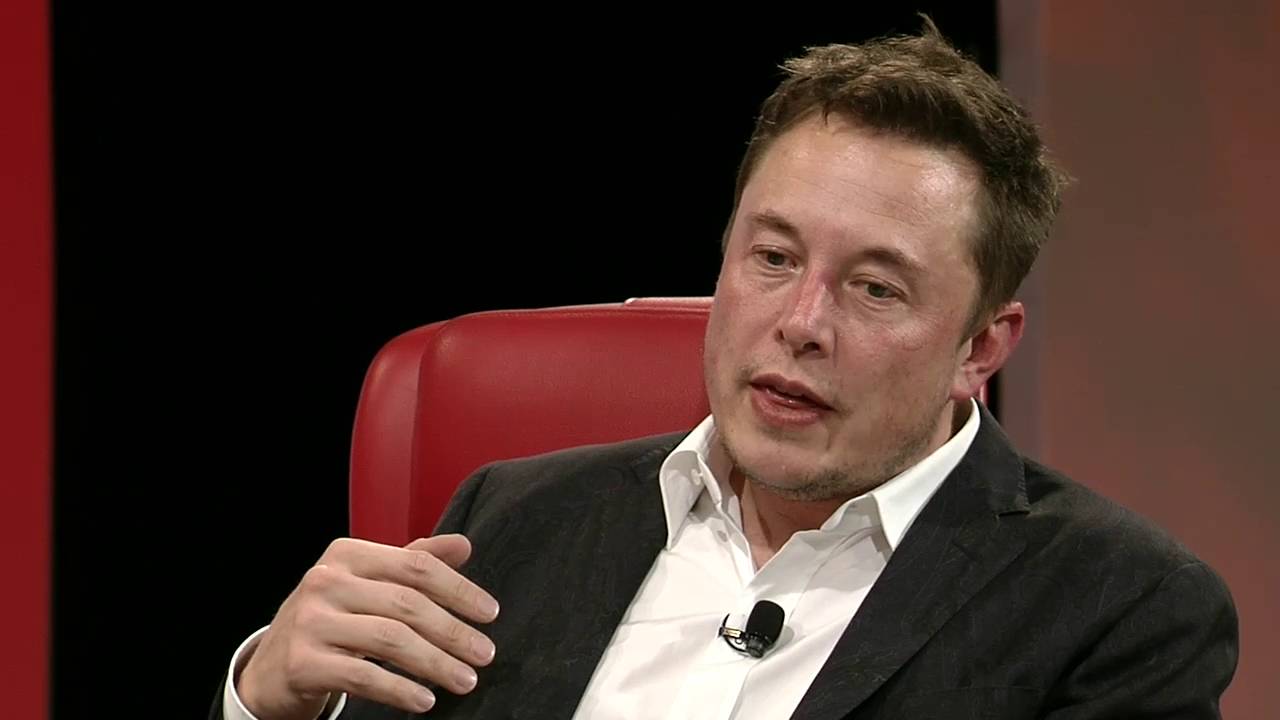 In case you missed it, Elon Musk is rather concerned about the fate of humanity, given the extreme advancements being made in artificial intelligence (AI). Ultimately, he fears that our AI will, one day, overtake us. When this happens, he claims that humans will likely become second class citizens (or slaves, or something even worse).
Now, reports have surfaced which assert that he is backing a brain-computer interface venture that was founded to allow humans to keep up with the advancements made in machines. The interface is intended to work by augmenting that which makes us human: our brains.
Continue reading "Elon Musk Just Launched A Company To Merge Your Brain With A Computer" »