Archive for the 'evolution' category
Only time will tell what new forms life will take.
---
Joyce seeks to understand life by trying to generate simple living systems in the lab. In doing so, he and other synthetic biologists bring new kinds of life into being. Every attempt to synthesize novel life forms points to the fact that there are still more, perhaps infinite, possibilities for how life could be. Synthetic biologists could change the way life evolves, or its capacity to evolve at all. Their work raises new questions about a definition of life based on evolution. How to categorize life that is redesigned, the product of a break in the chain of evolutionary descent?
An origin story for synthetic biology goes like this: in 1997, Drew Endy, one of the founders of synthetic biology and now a professor of bioengineering at Stanford University in California, was trying to create a computational model of the simplest life form he could find: the bacteriophage T7, a virus that infects E coli bacteria. A crystalline head atop spindly legs, it looks like a landing capsule touching down on the Moon as it grabs onto its bacterial host. The bacteriophage is so simple that by some definitions it is not even alive. (Like all viruses, it depends on the molecular machinery of its host cell to replicate.) Bacteriophage T7 has only 56 genes, and Endy thought it might be possible to create a model that accounted for every part of the phage and how those parts worked together: a perfect representation that would predict how the phage would change if any one of its genes were moved or deleted.
Continue reading "If We Made Life in a Lab, Would We Understand It Differently?" »

Scientists have discovered a new family of molecules that work together to precisely remove unwanted DNA during reproduction in single-celled, freshwater organisms called ciliates.
The discovery of these new molecules has profound implications for our understanding of the mechanism of gene removal (or 'excision') and rearrangement which plays a crucial role in the development and evolution of many species. The findings are published in eLife.
Transposons are pieces of DNA that move around in the genome, transported by enzymes called transposases that bind to them. As transposons jump around during evolution, host organisms can acquire the genes they carry and use them to gain new functions in a process known as domestication.
Continue reading "Jumping genes work together to control programmed deletion in the genome" »

This video is the first in a two-part series discussing big data. In this video, we'll be discussing the importance of data and the role, it has played in advancing humankind as well as the exponential rate of growth of data.
[0:29–4:19] — Starting off we'll look at, how data has been used as a tool from the origins of human evolution, starting at the hunter-gatherer age and leading up to the present information age.
[4:19–7:48] — Following that we'll discuss, the many statistics demonstrating the exponential rate of growth and future growth of data.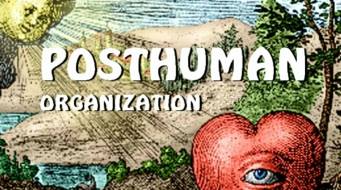 Christopher Benek "There is not a square inch in the whole domain of our human existence over which Christ, who is Sovereign over all, does not cry, Mine!" — Abraham Kuyper Christopher Benek Steve Nichols May I ask then — why are you in this group? Steve Nichols "There is not a square inch in the whole domain of our human existence over which Christ, who is Sovereign over all, does not cry, Mine!" I suspect Christian transhumanists of trying to infiltrate and subvert the wider radical futurist movement (evidenced by such quotes as above). I am here to provide balance and sanity. Christopher Benek Why Steve you don't need to suspect it — I'll affirm it. As a matter of fact it is part of the reason why I co-founded the CTA — to reclaim and redeem that which was what was falsely appropriated to begin with, that which is all of humanity's divine vocation — not just as some "radical" group's road to isolationist technological tyranny. In fairness though, I don't think that Micah or I have ever denied that fact. And hey we welcome any accountability that you want to provide as long as that goes both ways. In short all we ask is that folks here genuinely and lovingly seek to play nice with others. Steve Nichols Christopher Benek having been involved with trans /posthuman movement since the 1980's, Christians have hardly featured other than times such as when the Pope (no less) and other vocal Christians have condemned trans/ posthumans. You can hardly "reclaim" that of which Christianity was never a part, and in fact has mostly been (and remains on the whole) in opposition to. Since you welcome accountability, what authority do you have (other than tall tales in the bible) to claim determination of "all of humanity's divine vocation"? I appreciate that I am a guest here, and always try to be polite. Christopher Benek Steve Nichols See assumptions on terminology is where we differ — I have contended — for quite some time now — "that the "trans" part of transhumanim doesn't mean "post" but instead "across — the scope of what it might mean to be made human" which i think we are on the very front end of understanding. In that regard — all of the historic parts of the church — particularly those elements that were missionary in origin were taking, creating and using tech to help people throughout the world. In fact, the "tall tales" as you put it of the Bible (which by the way obviously weren't written to be taken literally in all places — when Jesus says "I am the door" he doesn't mean that literally) constantly talks about how God was instructing humans how to fashion and use tech to protect and improve relationships. I think that is a good guidepost for our future as well. Tech is deep in Christian history and its only since the false narratives of the like of the "New Atheists" (as if an actual atheist even exists) that anyone has questioned that… Yes, Christians don't put tech (or anything) before God — but that doesn't mean we don't acknowledge its crucial importance as a hermeneutical and practical device for understanding and actually being human." Since Benek reposts copies of his own discussions with Zoltan (and maybe others) on CTA list, he can have no objections to me reproducing his comments here.
Read more
A study published in Molecular Biology Evolution provides new insight into why humans are able to live as long as we do identifying a handful of genes that were so strongly conserved millions of years ago, that they continue to influence our lifespans today…
Read more
A study published in Molecular Biology Evolution provides new insight into why humans are able to live as long as we do identifying a handful of genes that were so strongly conserved millions of years ago, that they continue to influence our lifespans today…
Read more
In this video, we'll be discussing why global internet connectivity is essential in ensuring a more prosperous future for all and to assure in many of the new technologies in development today. As well as the ongoing and future initiatives to make this hyper-connected future a reality – sooner than many think.
[0:30–10:00] Starting off we'll take a look at the evolution of the web, how it has advanced society, assured in new technological advancements and why global connectivity is essential in ensuring everyone can access these benefits.
[10:00–19:10] Following that, we'll discuss the ground-based initiatives to bring internet connectivity to the world, with Googles Project Loon and Facebooks Project Aquila, as well as the upgrades they will see in the future.
Continue reading "High-Speed Internet Access for Everyone & Why Global Connectivity Is Needed!" »

In my life as a human, I see clues that evolution on Earth and elsewhere in the cosmos at large is not being pushed from behind in entropic randomness but being pulled forward by complexification, natural selection and other evolutionary forces orchestrated by a strange unseen teleological attractor, in McKenna's words "the Transcendental Object" at the end of time. One may see significant overlapping ideas between the transhumanist Technological Singularity and the Teilhardian Omega Point. The coming Technological Singularity could unravel one of the deepest mysteries of fractal hyperreality: consciousness alternating from pluralities to singularities and from singularities back to pluralities. We are already immortal, but the forthcoming Syntellect Emergence when your mind is digitized, will preserve some of your organic memories if you so desire, and most importantly, will ensure the continuity of your subjectivity into the higher realms of existence. #LifeboatFoundation
---
By Alex Vikoulov.
Continue reading "The Omega Point Cosmo-Teleology: Our Forgotten Future (The Origins of Us, Part III)" »

Tags: aging, Alzheimer's, bioquark, biotech, brain death, cancer, future, futurism, health, healthspan, immortality, lifespan, longevity, reanima, regenerage, wellness