Archive for the 'climatology' category
The report found that more than half of global industrial emissions since 1988 – the year the Intergovernmental Panel on Climate Change was established – can be traced to just 25 corporate and state-owned entities. The scale of historical emissions associated with these fossil fuel producers is large enough to have contributed significantly to climate change, according to the report.
---
A relatively small number of fossil fuel producers and their investors could hold the key to tackling climate change.
Read more
Global food production is one of the key societal challenges of the 21st century. A growing world population with the simultaneous upheaval caused by climate change demand new methods of cultivating crops in regions with unfavourable climates. A closed greenhouse is a good way of growing food in deserts and low-temperature regions – as would be the case on missions to the Moon and Mars – as it permits harvesting regardless of the weather, the Sun and specific seasons. In a closed greenhouse, water consumption is immensely reduced and there is no need for pesticides and insecticides. This kind of model greenhouse will set off for the Antarctic at the end of 2017 for a year of long-term testing under extreme conditions as part of the EDEN-ISS project. Unparalleled elsewhere in the world, this Antarctic greenhouse was presented to the public for the first time at the Bremen site of the German Aerospace Center (Deutsches Zentrum für Luft- und Raumfahrt; DLR) on 7 July 2017.
"DLR is pursuing application-oriented research within the EDEN-ISS project. Its purpose is to bring fresh impetus to food production on Earth and for human space flight," says Hansjörg Dittus, DLR Executive Board Member for Space Research and Technology. "In doing so, we are advancing the cause of a key technology that will provide a fresh diet to inhabitants of climatically harsh regions – in our case the Antarctic – as well as to astronauts on future long-term missions."
A year on the eternal ice.
Continue reading "World premiere of the Antarctic greenhouse EDEN-ISS" »

The researchers think this unseasonably warm air was due primarily to the powerful 2015–2016 El Niño. As they write in their paper, the El Niño climate pattern, which starts with high sea surface temperatures in the equatorial Pacific, tends to promote the advection of high pressure air masses over this part of Antarctica. But they're not sure—after all, the comparably-strong 1997–98 El Niño event didn't cause widespread melting in West Antarctica. And although the data points to a correlation between El Niño and melty ice in West Antarctica, that doesn't necessarily imply causation.
---
300,000 square miles is nearly twice the area of California. It's difficult to visualize a space that vast, but go ahead and give it a try. Now, imagine this California plus-sized chunk of land is covered in thousands of feet of ice. Then, all of a sudden, that frozen fortress becomes a wading pool.
In January 2016, over the course of just a few weeks, a 300,000 square mile chunk of the West Antarctic ice sheet started turning to slush, in one of the largest melt-outs ever recorded. Scientists with the ARM West Antarctic Radiation Experiment (AWARE), who reported the epic defrost in Nature Communications last week, believe it was related to the 2015–2016 El Niño. Troublingly, they think massive melts like this could be a harbinger of the future—but more research is needed before we can be sure.
Continue reading "Why Did an Enormous Chunk of West Antarctica Suddenly Start Melting?" »

The Evening Standard reviews the new book Radicals whose opening chapter is about transhumanism and my 2016 presidential campaign:
---
With the apparent collapse of Ukip and the defeat of Marine Le Pen, perhaps those of us fretting about the decline of liberal democracy may breathe easier. Still, many established Western parties remain in decline. And we have yet to deal with the consequences of the "populist" spasms that gave us Brexit and the absurd President Trump. This is the climate that impels Jamie Bartlett, of think tank Demos, to examine some of the new "radicals".
Radicalism is important, he believes, because it is a source of new ideas: even if liberal democracy is forced to argue with racists or anti-democratic radicals, that should help make it stronger.
A new study led by Northern Illinois University geography professor Wei Luo calculates the amount of water needed to carve the ancient network of valleys on Mars and concludes the Red Planet's surface was once much more watery than previously thought.
The study bolsters the idea that Mars once had a warmer climate and active hydrologic cycle, with water evaporating from an ancient ocean, returning to the surface as rainfall and eroding the planet's extensive network of valleys.
Satellites orbiting Mars and rovers on its surface have provided scientists with convincing evidence that water helped shape the planet's landscape billions of years ago. But questions have lingered over how much water actually flowed on the planet, and the ocean hypothesis has been hotly debated.
Continue reading "Study estimates amount of water needed to carve Martian valleys" »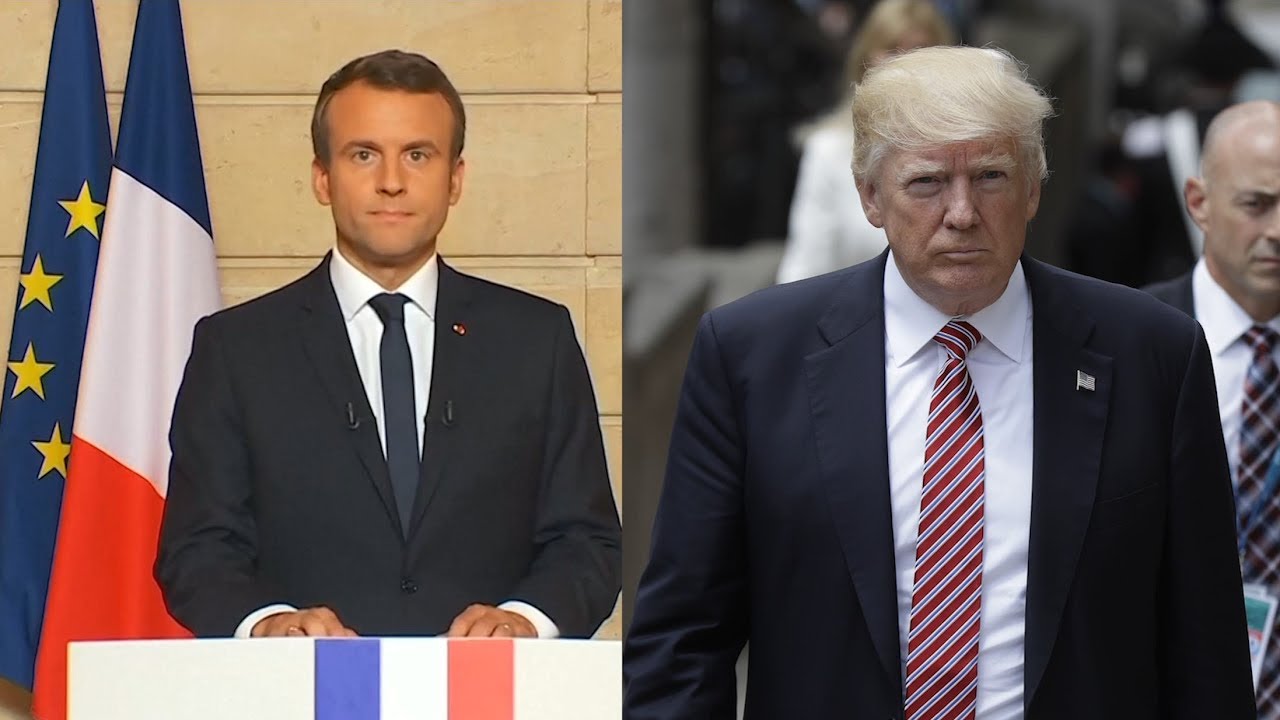 One of the missions of Lifeboat Foundation has always been to contemplate the protection of our fragile Spaceship-Earth and to contemplate a day when we may need to migrate from this tiny stage. Yesterday, that day may have been moved a lot closer. But I am getting ahead of myself.
Yesterday, I had a fantasy. One that I passionately hoped would become reality. Minutes before Trump announced the withdrawal of the United States from the Paris Climate Accord, I began to daydream…
I dreamt that Trump might listen to his top science advisors and his daughter
I dreamt that he might not gamble our existence on his minority opinion that humans cannot help rescue the environment.
I dreamt that he would recognize that clean energy jobs trump legacy coal mining
I dreamt that he would avoid export tariffs for failing to respect international norms
I dreamt that he would stop pandering to Yahoos and stand for something worthy and undeniable
No such luck! The USA has lost its Mojo—at least while it is led by a man with no grasp of science, history, morals or a global perspective. As Trump begun to speak, I was sucked into a cruel nightmare. But this nightmare is reality. It's the reality of a buffoon representing you and me in our nation's highest office.
Question: Time for a thought experiment. Can you guess the answer?…
Continue reading "Reaction: Trump Decision to Withdraw from Paris Accord" »

Being a pilot, you get to see a bunch of beautiful sights from above. Being a pilot for a South American airline, you also get to witness the stunning phenomena of storms as your job requires flying over regions that experience them.
Meet Santiago Borja Lopez — a Quito, Ecuador-based pilot who works for Ecuador Airlines. Whenever the pilot is off-duty, he pulls out his camera to capture the magnificent sights he witnesses in air. From incredible storms to even lightning bolts — the photos he captures are truly magnificent. Keep on scrolling to take a look and follow Santiago's journey on Instagram. You can read more about one of Santiago's shots in our previous article.
Read more
No seeds were lost but the ability of the rock vault to provide failsafe protection against all disasters is now threatened by climate change.
Read more