Archive for the 'aging' tag
The Alzheimer's Hypothesis
Introduction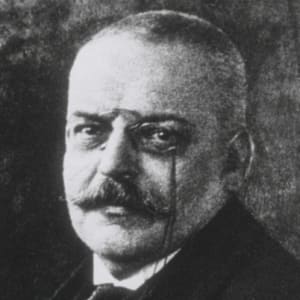 Tags: aging, Alzheimer's, bioquark, biotech, brain death, cancer, future, futurism, health, healthspan, immortality, lifespan, longevity, reanima, regenerage, wellness
Investigators at Harvard Medical School have identified the key cellular mechanisms behind vascular aging and its effects on muscle health, and they have successfully reversed the process in animals.
The scientists used a chemical compound that's an NAD+ booster called NMN which plays a critical role in repairing cellular DNA as well as maintaining cell vitality to test what would happen.
Could reversing the aging of blood vessels hold the key to restoring youthful vitality? If the old adage "you are as old as your arteries" reigns true then the answer is yes, at least in mice.
Continue reading "Harvard Rewinds the Biological Clock of Time" »

Tags: aging, biological, Blood, Cardiovascular, Cells, dermatology, dna, Endothelial Cells, Harvard, Harvard Medical School, healthspan, lifespan, NAD+, NaHS, NMN, Sirtuin1, SITR1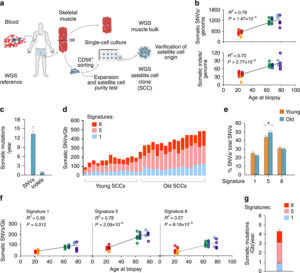 Study based upon human skeletal muscle aging, mutagenesis, and the role of #satellite cells.
"A more comprehensive understanding of the interplay of stem cell–intrinsic and extrinsic factors will set the stage for improving cell therapies capable of restoring tissue homeostasis and enhancing muscle repair in the aged."
Human aging has multiple effects on the human body. One of the effects of human aging is the reduction in skeletal muscle (SkM) function and a reduction in the number and activity of satellite cells (SCs), the resident stem cells. The whole genome of single SC clones of the leg muscle vastus lateralis from healthy individuals of different ages (21–78 years) was analyzed, to study the specific connection between SC aging and muscle impairment. In healthy adult muscle rapid increase of SCs is consistent with the accumulation rate of 13 somatic mutations per genome per year. Mutations typically do not happen in SkM-expressed genes because they are protected. However, as mutations in exons and promoters increase, genes involved in SC activity and muscle function are targeted which results in aging. Exons are coding sections of an RNA transcript, or the DNA encoding it, that are translated into protein. Proteins are the synthesis of molecules. A change in of a single base pair that caused the substitution of a different amino acid in the resulting protein (missense mutation) that was propagated to the muscle and detected in association with SC mutations affecting the whole tissue. #Somatic mutagenesis in SCs as a result is the driving force in the age related decline of SkM function.
Continue reading "Human Skeletal Muscle Aging and Mutagenesis" »

Tags: aging, biology, dna, Muscles, Mutagenesis, Myofiber, Physiological, RNA, Satellite Cells, Skeletal, Soma
Tags: aging, anti-aging, bioquark, biotech, eldercare, health, healthspan, Life extension, lifespan, senior care, wellness