Archive for the 'alien life' category
Astronomers believe it's possible that advanced beings lived in or visited our solar system eons ago — and perhaps left behind certain 'technosignatures.'
Read more
AI Firm Focusing on Consciousness FINALLY Publishes Full Frameworks
London-based AI start-up REZIINE has published the entire explanation and framework design for the creation of consciousness in machines.
"Consciousness Illuminated and the Reckoning of Physics" – a 525-page document – features:
The full explanation of consciousness and the AGI framework, including all designs, components, and algorithms;
The roadmap to Artificial Super Intelligence;
The AI genome for self-evolution; and
A full-scale physics framework, complete with experiments and explanations.
Describing the compact definition of consciousness as "the ability to make illogical decisions based on personal values", founder, Corey Reaux-Savonte, goes on to say:
If consciousness is the ability to make illogical decisions based on personal values, …
Continue reading "AI Firm Focusing on Consciousness Publishes Frameworks" »

Galaxy Quest, the cult movie beloved by sci-fi fans for its gentle mocking of, well, sci-fi fans, is back on track as a rebooted TV series for Amazon, THR reports. The revival was originally revealed in 2015, but plans were put on hold after the death of original cast-member Alan Rickman, who was to reprise his role in the news series. It's now on again, with writer/actor/comedian Paul Scheer (The Disaster Artist, Veep) set to write the script.
The original 1999 film was a mild success, grossing $90 million, but has since become a cult classic. Starring Tim Allen, Sigourney Weaver, Alan Rickman and Tony Shalhoub, it follows the cast of a fictional Star Trek-like TV show called Galaxy Quest. After it's canceled, they make their living via conventions, but are suddenly visited by actual aliens who believe the show is a documentary. The crew subsequently becomes mixed up in a serious galactic conflict and pulls together despite deep-seated resentments, with the help of devoted fans.
By Grabthar's Hammer, I will write thee. https://t.co/LLuRumTW6u— Paul Scheer (@paulscheer) August 17, 2017
Continue reading "'Galaxy Quest' Amazon TV series back on track with a new writer" »

In our hunt for Earth-like planets and extraterrestrial life, we've found thousands of exoplanets orbiting stars other than our sun. The caveat is that most of these planets have been detected using indirect methods. Similar to how a person can't look at anything too close to the sun, current telescopes can't observe potential Earth-like planets because they are too close to the stars they orbit, which are about 10 billion times brighter than the planets that surround them.
A possible solution might be to create an artificial solar eclipse with two precisely positioned spacecraft, according to Simone D'Amico, assistant professor of aeronautics and astronautics at Stanford and director of the Space Rendezvous Laboratory. One craft – known as a starshade – would position itself like the moon in a solar eclipse, blocking out the light of a distant star, so a second spacecraft with a telescope could view the nearby exoplanets from within the shadow cast by the starshade.
"With indirect measurements, you can detect objects near a star and figure out their orbit period and distance from the star," said D'Amico, whose lab is working on this eclipsing system. "This is all important information, but with direct observation you could characterize the chemical composition of the planet and potentially observe signs of biological activity – life."
Continue reading "An artificial eclipse for imaging extrasolar planets" »

Last week, a U.S. House Committee gave its approval for the SELF DRIVE Act, a bill that introduces breakthrough legislation in favor of autonomous vehicles. The bill could pass Congress before the end of 2017, ushering in a new era in self-driving tech.
In a report published in 2016, the White House estimated that nearly 3.1 million drivers working today could have their jobs automated by autonomous vehicles.
Continue reading "The Self Drive Act, Bit Coin Clone, NASA Hiring Someone To Protect The Earth From Aliens & The Hive Mind" »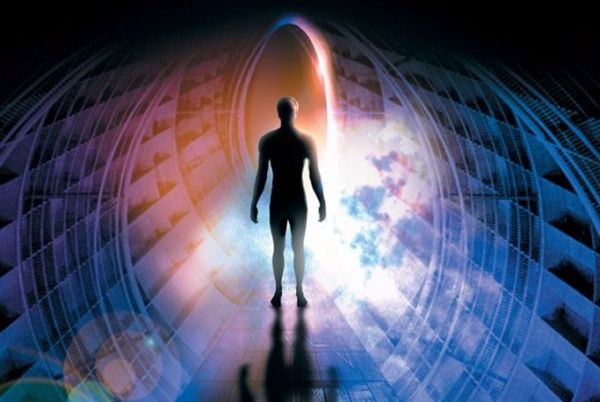 One of the greatest fears of the world's space is a real-life Andromeda Strain, the chilling movie about a US research satellite carrying a deadly extraterrestrial microscopic organism that crashes into a small town in Arizona. A group of top scientists are hurriedly assembled in a bid to identify and contain the lethal stowaway.
Read more
Is a CG short about space exploration and the quest of finding traces of extraterrestrial forms of life. Flying over spectacular desert planet. seeing strangely familiar ancient civilizations remains and experiencing a first contact with the existence of unknown living things.
Big thanks to Robot Koch and Savannah Jo Lack for composing and recording this beautiful soundtrack.