Archive for the 'Ray Kurzweil' category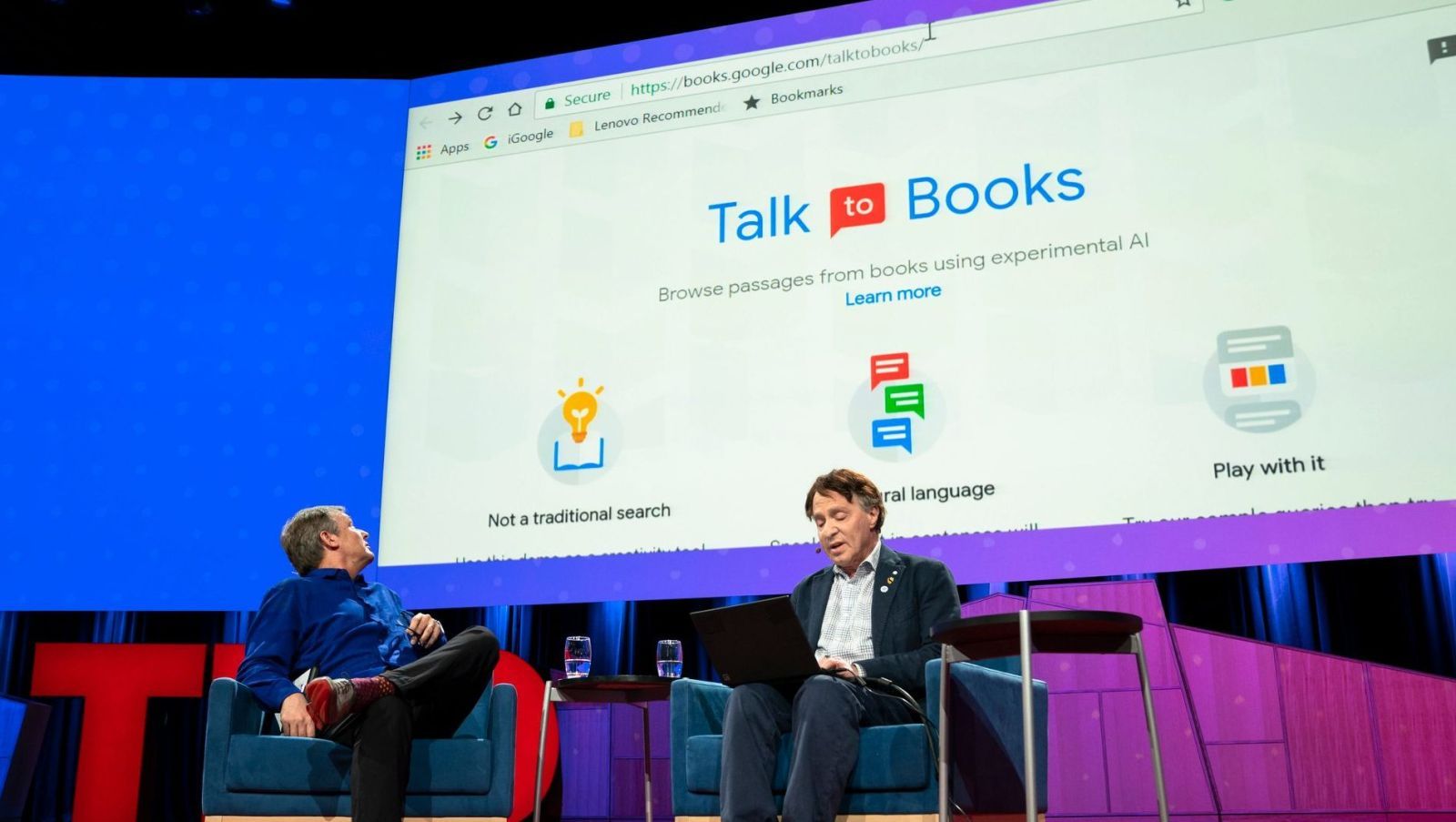 Vancouver, British Columbia, Canada
Imagine if you could gather thousands of writers in a circle to discuss one question. What would optimist Thomas L. Friedman say about intervening in Syria, for example? Would chaos theorist Santo Banerjee concur?
Google now has a way to convene that kind of forum—in half a second. Speaking to TED curator Chris Anderson yesterday (April 13), legendary futurist Ray Kurzweil introduced "Talk to Books" a new way to find answers on the internet that should bring pleasure to researchers, bookworms and anyone seeking to expand their thinking on a range of topics.
Continue reading "Google's astounding new search tool will answer any question" »

Basic income will be widespread by the 2030s, according to Google futurist and director of engineering Ray Kurzweil.
Kurzweil is known for making seemingly wild predictions. In 2016, he predicted that by 2029, medical technology will add an extra year to human life expectancies on an annual basis.
" We're going to have more and more powerful technology to keep our physical bodies going. We'll think, 'Wow, back in 2018, people only had one body, and they couldn't back up their mind file,'" he said onstage at TED.
As it becomes apparent that artificial intelligence will replace ever-more jobs in the coming years, a growing number of politicians, nonprofits, and Silicon Valley entrepreneurs have started thinking about how we'll cope with a world in which not everyone can — or needs to — work.
Basic income experiments, in which people are given a regular salary just to live, no strings attached, are popping up all over Europe, Africa, and North America.
Read more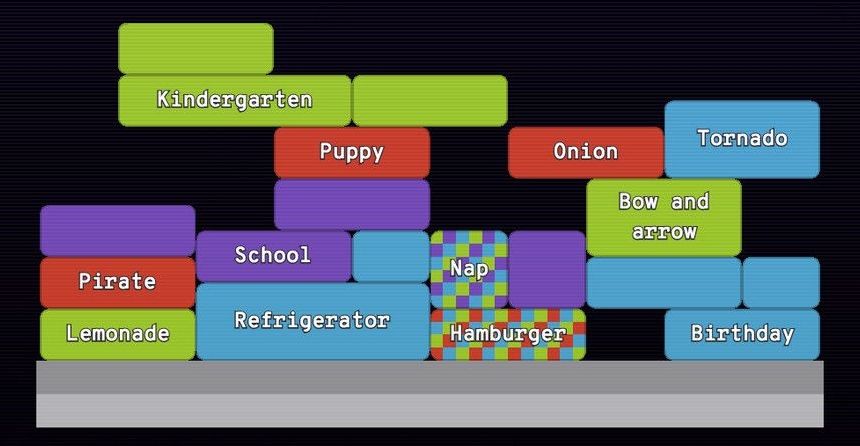 Google today announced a pair of new artificial intelligence experiments from its research division that let web users dabble in semantics and natural language processing. For Google, a company that's primary product is a search engine that traffics mostly in text, these advances in AI are integral to its business and to its goals of making software that can understand and parse elements of human language.
The website will now house any interactive AI language tools, and Google is calling the collection Semantic Experiences. The primary sub-field of AI it's showcasing is known as word vectors, a type of natural language understanding that maps "semantically similar phrases to nearby points based on equivalence, similarity or relatedness of ideas and language." It's a way to "enable algorithms to learn about the relationships between words, based on examples of actual language usage," says Ray Kurzweil, notable futurist and director of engineering at Google Research, and product manager Rachel Bernstein in a blog post. Google has published its work on the topic in a paper here, and it's also made a pre-trained module available on its TensorFlow platform for other researchers to experiment with.
The first of the two publicly available experiments released today is called Talk to Books, and it quite literally lets you converse with a machine learning-trained algorithm that surfaces answers to questions with relevant passages from human-written text. As described by Kurzweil and Bernstein, Talk to Books lets you "make a statement or ask a question, and the tool finds sentences in books that respond, with no dependence on keyword matching." The duo add that, "In a sense you are talking to the books, getting responses which can help you determine if you're interested in reading them or not."
Continue reading "Google's latest AI experiments let you talk to books and test word association skills" »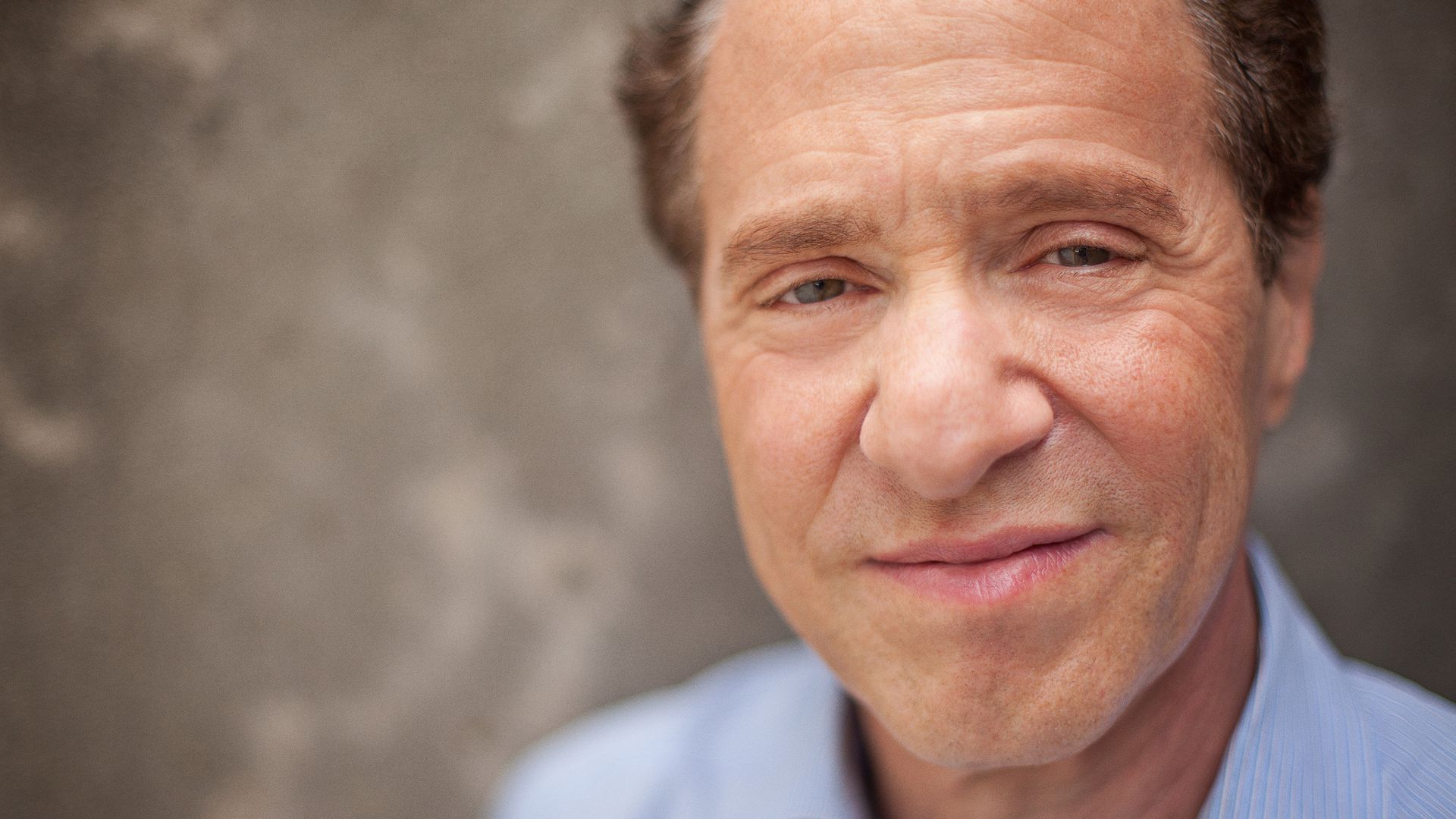 That, he said, will lead to new forms of expression, such as music, that will be as different from today's communication as current human expression is from that of primates.
Asked how the U.S. and other countries would pay for a basic income, given existing large deficits, Kurzweil predicted that massive deflation would make goods much cheaper.
Separately: Kurzweil debuted a new Google project called "Talk to Books," a new free tool that allows people to use their voice to ask a question and that will go find the best answers from hundreds of thousands of books. Unlike traditional search, it is based on semantics, not keywords.
Continue reading "Ray Kurzweil: Universal Basic Income will arrive in the 2030s" »

AUSTIN — At SXSW 2018, artificial intelligence (AI) was everywhere, even in the sessions that were not specifically about the subject. AI has captured the attention of people well outside the technology space, and the implications of the technology are far-reaching, changing industries, eliminating many human jobs, and changing the nature of work for most of us going forward. I expect that an AI bot could write this article within 10 years — and likely much sooner — simply by ingesting all the information from the sessions I attended, coupled with an ability to research related information on the internet much better than I could.
Interestingly enough, as Ray Kurzweil pointed out in his talk here, the term "artificial intelligence" was coined at a summer workshop at Dartmouth in 1956 attended by computing pioneers such as Marvin Minsky and Claude Shannon, at a time when computers still ran on vacuum tubes and computers in the world numbered in the hundreds.
Continue reading "Of Hives, Ethics, Morals, and the Singularity" »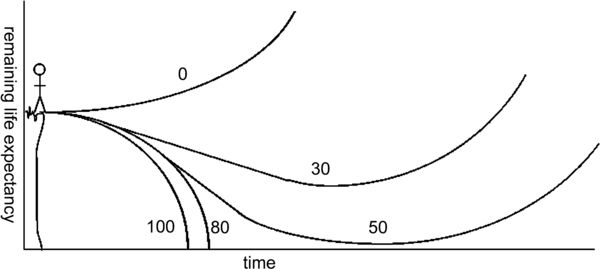 I wrote this two years ago, so should be 28 years now smile
"So considering how far we've come already and how fast technology is improving and can be expected to improve in the future, I don't think there's any doubt that we'll have the aging process under control in less than 30 years. Maybe 30 years is too cautious an estimate, even. Ray Kurzweil has said that already by 2030, life expectancy will increase by one year per year, and I actually won't be very surprised if he's right. But everyone in the world won't get access to the technology as early as Kurzweil estimates, which is why nearly 30 years might still be closer to the truth for most people?"
---
- Norwegian version: Hvis du lever om 30 år, er det gode sjanser for at du også kan leve om 1000 år
Continue reading "If you're alive in 30 years, chances are good you may also be alive in 1000 years" »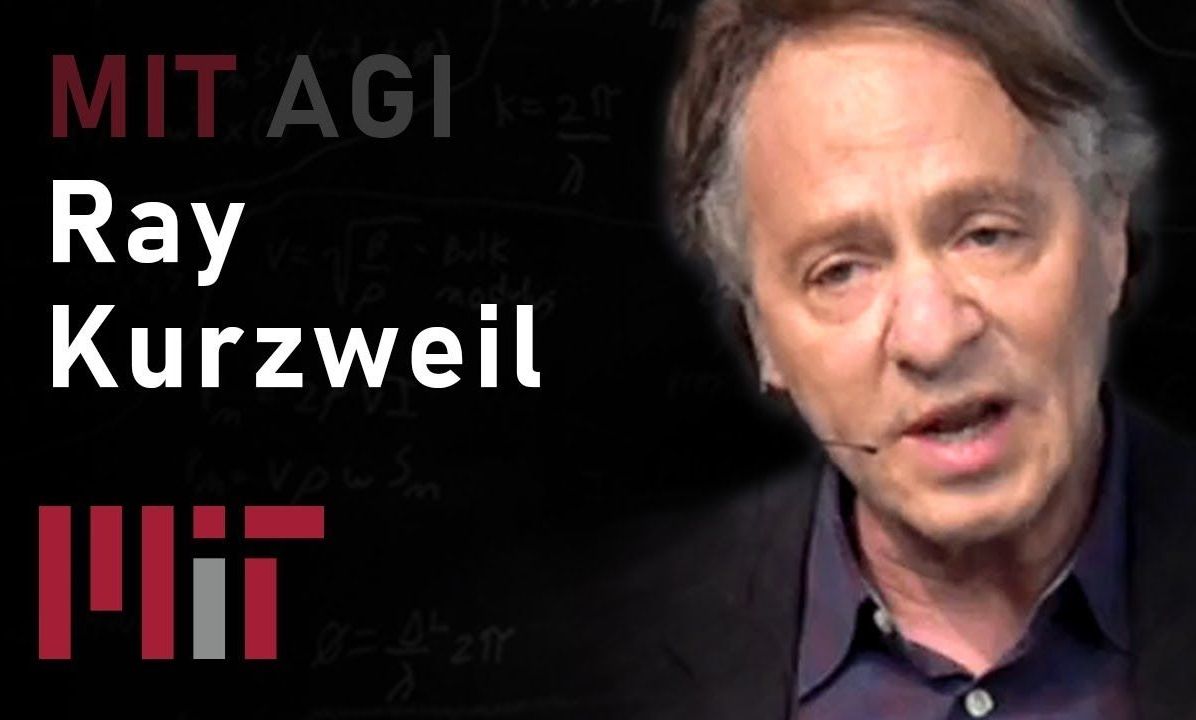 MIT 6.S099: Artificial General Intelligence class takes an engineering approach to exploring possible research paths toward building human-level intelligence. The lectures introduce our current understanding of computational intelligence and ways in which strong AI could possibly be achieved, with insights from deep learning, reinforcement learning, computational neuroscience, robotics, cognitive modeling, psychology, and more.
Will the transhumanist path forward lead us to singularity of posthuman superintelligence a-la Ray Kurzweil?
---
"I think that the definition of being human is about to change a lot in the next century," says Michelle Thaller, astronomer and Assistant Director for Science Communication at NASA — National Aeronautics and Space Administration.
Human beings next evolutionary leap is going to take us beyond our biological existence. How do you feel about merging with an artificial intelligence?
Continue reading "What is the next stage in human evolution?" »

A look back at the most popular life extension articles of 2017.
---
The futurist Ray Kurzweil takes 100 pills a day to live forever. Here's a list of 80 of the vitamins and supplements that he takes.
Read more