Archive for the 'biotech/medical' category
Findings from mouse study suggest organs affected by autoimmune disease suppress immune cells using methods similar to those used by cancer cells to evade detection.
Read more
Earlier this year, we hosted the Ending Age-Related Diseases 2018 conference at the Cooper Union in New York City. This conference was designed to bring together the best in the aging research and biotech investment worlds and saw a range of industry experts sharing their insights.
Dr. Oliver Medvedik, LEAF vice president and Director of the Maurice Kanbar Center for Biomedical Engineering at the Cooper Union, chaired a panel with a focus on starting up biotech companies and dealing with the challenges inherent to launching a company in this industry.
Continue reading "Startups in the Aging Sector — Ending Age-Related Diseases 2018" »

It will be our second conference totally focussed on the science of actual human rejuvenation therapies to repair the damage of aging.
---
We are happy to begin introducing the speakers, starting with Dr. Jerry Shay.
Dr. Shay is the Vice Chairman of the Department of Cell Biology at The University of Texas Southwestern Medical Center in Dallas. Dr. Shay´s work on the relationships of telomeres and telomerase to aging and cancer is well recognized.
Today is our first Ask LEAF Anything where you can ask us questions about our work in the rejuvenation biotechnology field.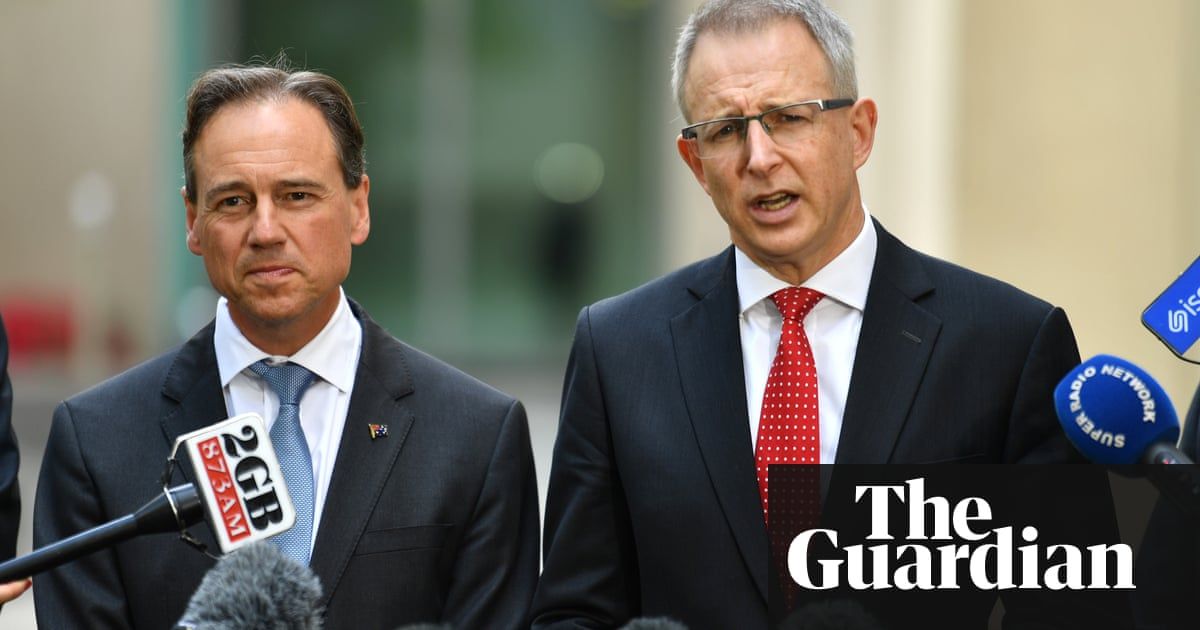 Fletcher told the ABC the guidelines were developed in consultation with people living with autism, researchers and doctors, and had been approved by the National Health and Medical Research Council.
"It does not change what the NDIS does and indeed it may well be that there are people who, today, would not be diagnosed who will be diagnosed," he said. "That will be a judgment for clinicians and medical profession and the NDIS will continue to do what it does, which is make an assessment of the impairment that somebody suffers as a result of a disability. Is it likely to be permanent and lifelong? Is it significant? What impact does it have on the functioning?"
Dr Wenn Lawson, the co-chair of the Australian Autism Research Council, said a consistent assessment and diagnosis process for autism meant people would be able to access more appropriate supports.
Continue reading "Coalition says new autism guidelines won't affect NDIS access" »

Some of Allen's philanthropy has taken a scientific bent: Allen founded the Allen Institute for Brain Science in 2003, pouring $500 million into the non-profit that aims to give scientists the tools and data they need to probe how brain works. One recent project, the Allen Brain Observatory, provides an open-access "catalogue of activity in the mouse's brain," Saskia de Vries, senior scientist on the project, said in a video. That kind of data is key to piecing together how the brain processes information.
---
Microsoft co-founder Paul Allen died today from complications with non-Hodgkin's lymphoma. He was 65. Allen said earlier this month that he was being treated for the disease.
Allen was a childhood friend of Bill Gates, and together, the two started Microsoft in 1975. He left the company in 1983 while being treated for Hodgkin's lymphoma and remained a board member with the company through 2000. He was first treated for non-Hodgkin's lymphoma in 2009, before seeing it go into remission.
Continue reading "Microsoft co-founder Paul Allen dead at 65" »

The cancer is a group of diseases characterized by the uncontrolled growth and spread of abnormal cells, and in most of the cases develop into malignant masses of tissues called tumors, and it is the leading causes of mortality and a major public health challenge worldwide. In normal body, genes in the cell nucleus, containing long strings of DNA (deoxyribonucleic acid) regulate the controlled division and function of cells and any damage to DNA causes the mutation of genes, which in turn triggers the uncontrolled division of abnormal cells, leading to the damage of vital organs. Cancer cells can detach from the original mass of tumor and migrate to new locations through blood and lymphatic system and also cancer cells produce enzymes that are capable of breaking the normal cells. For cancer diagnostics, the conventional histopathological and radiological examinations are still used for evaluating the clinical and pathologic staging, needed for cancer treatments. Depends on the stage of cancer development, different treatment options like chemotherapy, radiation therapy, stem cell transplant, immunotherapy, hormone therapy, targeted drug therapy and surgery are advised. The major disadvantages of the available advanced treatment options include non localized invasion to other body parts, intolerable cytotoxicity, unsystematic distribution of antitumor agents, immune to chemical agents, low bioavailability and limited option to evaluate the tumor cell response to therapies4,5. In spite of the drawbacks of these advanced treatment options, cancer is curable if it is diagnosed at an early stage.
Phototherapy has been used for the treatment of jaundice, cancer, dermatological conditions, and ophthalmological disorders by simply using the light of certain selected wavelength. Photodynamic therapy, on the other hand is a method of photosensitizing the action of drugs to kill cancer cells, but the major drawback of this treatment is that most of the drugs used for photodynamic therapy remain activated for a long time, leading to overdose to damage non cancer cells. In the photo-catalytic process, no drug is used, instead the nontoxic semiconductor photo-catalyst like WO3 generates electron hole pairs, when it is exposed to the light of appropriate wavelength and these photo-generated charge carriers mediate oxidation and reduction reactions in the cancer cell to eliminate them.
Read more