Archive for the 'military' category
Wow!!
---
The Pentagon is developing an emerging technology able to track, target and destroy approaching ICBMs and decoys simultaneously — by attaching a new Multi-Object Kill Vehicle, or MOKV, to a Ground Based Interceptor.
Development of the MOVK is intended to evolve from existing tests with the EKV, however industry and Pentagon developers do not want to rush the system in order to ensure it is well suited to destroy emerging threats anticipated five, ten or more years from now, Norm Montano, Raytheon EKV Program Director, told Scout Warrior in an interview last year.
Continue reading "New Missile Defense Agency Interceptor Destroys Multiple ICBMs, Decoys" »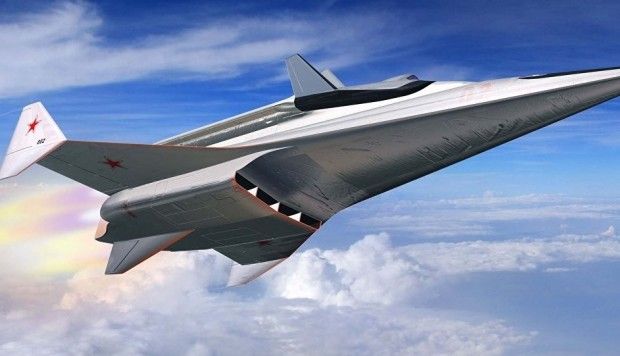 Other countries including Russia, India and Australia have also tested some early prototypes of the aircraft, which could be used to deliver missiles including nuclear weapons.
---
Researchers want new facility to be up and running by 2020 as race to develop hypersonic technology intensifies.
Read more
Devel revealed the final concept version of the Sixteen, a jet fighter-inspired dragster that takes aim at 300 mph, thanks to a 5,000-hp engine.
Read more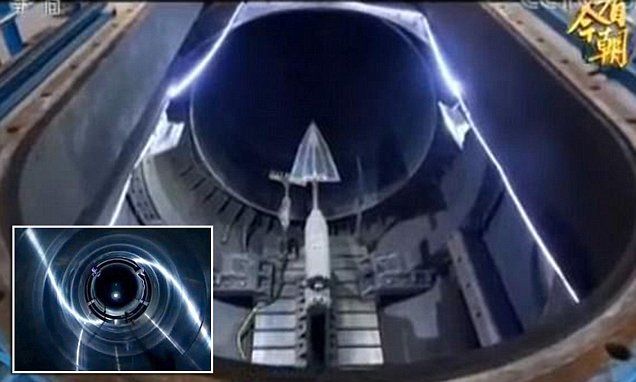 China is developing aircraft capable of reaching US shores with nuclear warheads in just 14 minutes, reports suggest.
The craft will be capable of hypersonic flight speeds of up to 27,000 miles per hour (43,200 kmh) — 35 times the speed of sound.
Continue reading "China sets 2020 date for world's fastest wind tunnel" »

Boeing and Northrop Grumman have each received deals to start developing a replacement for the Minuteman III.
The Trump administration placed orders with two major defense firms on Monday to start working on technology for new intercontinental ballistic missiles to replace the Cold War-era Minuteman III.
The deals come amid nuclear threats against the U.S. by North Korea and increased tension with Russia, which is upgrading its ICBMs.
Continue reading "US Air Force Hires Two Firms to Start Developing America's Next ICBM" »

Air Force lieutenant general Steve Kwast believes a "Kitty Hawk" moment will begin a new era in space. But while the U.S. still leads every other country in space, Kwast cautions that edge is whittling away.
"In my best military judgement China is on a 10-year journey to operationalize space. We're on a 50-year journey," Kwast told CNBC.
Kwast, who is also the commander and president of Air University at Maxwell Air Force Base, says the United States must "bring together the right talent to accelerate the journey" in a Manhattan Project-like meeting of minds. He says this would push the space industry to an moment like Wright Brothers had when they completed the first successful airplane flight in 1903, in Kitty Hawk, North Carolina…
Continue reading "Air Force general says China is advancing in space five times as quickly as the US" »

Future U.S. military tanks may look and perform nothing like they do today.
In fact, they may not even have windows and instead seal military personnel inside a closed cockpit to better protect them against threats.
But how could they see the battlefield around them without windows? To see outside, Soldiers could use a new technology made by Honeywell that lets them "see" with virtual reality and augmented reality.
Continue reading "Powerful tiny tanks with VR and futuristic cockpits could revolutionize the battlefield" »

A colonel who runs a research directorate says the Nehreta did well in recent exercises at proving grounds outside Moscow.
The Russian military will field a new armed tank-like robot that "outperformed" manned platforms in recent exercises at the Alabino proving grounds outside Moscow.
Continue reading "Russia Says It Will Field a Robot Tank that Outperforms Humans" »

Lockheed Martin has been awarded an Air Force Research Laboratory contract to develop and produce high-energy fiber laser weapons for tactical fighter aircraft.
Read more