Archive for the 'posthumanism' category
http://happyandhealthyover40.com/relieving-suffering-emerging-bio-technology/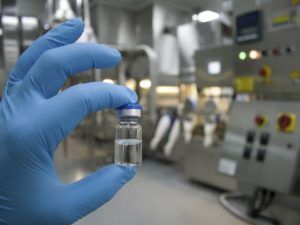 [*This article was first published in the September 2017 issue of Paradigm Explorer: The Journal of the Scientific and Medical Network (Established 1973). The article was drawn from the author's original work in her book: The Future: A Very Short Introduction (Oxford University Press, 2017), especially from Chapters 4 & 5.]
We are at a critical point today in research into human futures. Two divergent streams show up in the human futures conversations. Which direction we choose will also decide the fate of earth futures in the sense of Earth's dual role as home for humans, and habitat for life. I choose to deliberately oversimplify here to make a vital point.
The two approaches I discuss here are informed by Oliver Markley and Willis Harman's two contrasting future images of human development: 'evolutionary transformational' and 'technological extrapolationist' in Changing Images of Man (Markley & Harman, 1982). This has historical precedents in two types of utopian human futures distinguished by Fred Polak in The Image of the Future (Polak, 1973) and C. P. Snow's 'Two Cultures' (the humanities and the sciences) (Snow, 1959).
What I call 'human-centred futures' is humanitarian, philosophical, and ecological. It is based on a view of humans as kind, fair, consciously evolving, peaceful agents of change with a responsibility to maintain the ecological balance between humans, Earth, and cosmos. This is an active path of conscious evolution involving ongoing psychological, socio-cultural, aesthetic, and spiritual development, and a commitment to the betterment of earthly conditions for all humanity through education, cultural diversity, greater economic and resource parity, and respect for future generations.
Continue reading "Contrasting Human Futures: Technotopian or Human-Centred?*" »

Rudrapur, Uttrakhand, India — July 02, 2017
Revita Life Sciences, (http://revitalife.co.in) a biotechnology company focused on translational regenerative therapeutic applications, has announced that it is continuing to advance their novel, multi-modality clinical intervention in the state of brain death in humans.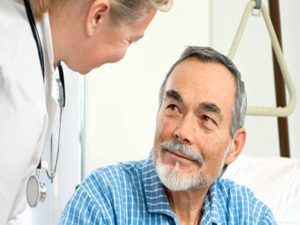 "We have proactively continued to advance our multi-modality protocol, as an extended treatment before extubation, in an attempt to reverse the state of brain death" said Mr.Pranjal Agrawal, CEO Revita Life Sciences. "This treatment approach has yielded some very encouraging initial outcome signs, ranging from minor observations on blood pressure changes with response to painful stimuli, to eye opening and finger movements, with corresponding transient to permanent reversal changes in EEG patterns."
Continue reading "Revita Life Sciences Continues to Advance Multi-Modality Protocol in Attempt to Revive Brain Dead Subjects" »

Philadelphia, PA, USA / Moscow, Russia — Bioquark, Inc., (www.bioquark.com) a life sciences company focused on the development of novel bio-products for regeneration, disease reversion, and healthy aging, and Moscow based, Lakmus LLC, a diversified investment company with business interests in pharmacies, restaurants, and real estate, announced a multi-disciplinary research collaboration with the FSBI Zakusov Institute of Pharmacology, Russian Academy of Medical Sciences (http://www.academpharm.ru/), and the Pavlov Institute of Physiology of the Russian Academy of Sciences (http://www.infran.ru/), to jointly study the pharmacotherapeutic longevity enhancement properties of its combinatorial regenerative biologic candidates.
"We are very excited about this continued collaboration with Lakmus," said Ira S. Pastor, CEO, Bioquark Inc. "The disciplined development of our combinatorial biologic candidates (Bioquantines) for healthy longevity enhancement, represents another important step in our continued evolution as a company focused on a broad range of therapeutic products and services in the regenerative healthcare space."
Throughout the 20th century, natural products formed the basis for a majority of all pharmaceuticals, biologics, and consumer healthcare products used by patients around the globe, generating trillions of dollars of wealth. However, many scientists believe we have only touched the surface with what the natural world, and its range of organisms, which from a health and wellness perspective are much further advanced than human beings, has to teach us.
Continue reading "Bioquark Inc. and Lakmus LLC Announce Research Collaboration to Study Novel Biopharmaceuticals for Healthy Longevity Enhancement" »

Posthumanists and perhaps especially transhumanists tend to downplay the value conflicts that are likely to emerge in the wake of a rapidly changing technoscientific landscape. What follows are six questions and scenarios that are designed to focus thinking by drawing together several tendencies that are not normally related to each other but which nevertheless provide the basis for future value conflicts.
Will ecological thinking eventuate in an instrumentalization of life? Generally speaking, biology – especially when a nervous system is involved — is more energy efficient when it comes to storing, accessing and processing information than even the best silicon-based computers. While we still don't quite know why this is the case, we are nevertheless acquiring greater powers of 'informing' biological processes through strategic interventions, ranging from correcting 'genetic errors' to growing purpose-made organs, including neurons, from stem-cells. In that case, might we not 'grow' some organs to function in largely the same capacity as silicon-based computers – especially if it helps to reduce the overall burden that human activity places on the planet? (E.g. the brains in the vats in the film The Minority Report which engage in the precognition of crime.) In other words, this new 'instrumentalization of life' may be the most environmentally friendly way to prolong our own survival. But is this a good enough reason? Would these specially created organic thought-beings require legal protection or even rights? The environmental movement has been, generally speaking, against the multiplication of artificial life forms (e.g. the controversies surrounding genetically modified organisms), but in this scenario these life forms would potentially provide a means to achieve ecologically friendly goals.
Will concerns for social justice force us to enhance animals? We are becoming more capable of recognizing and decoding animal thoughts and feelings, a fact which has helped to bolster those concerned with animal welfare, not to mention 'animal rights'. At the same time, we are also developing prosthetic devices (of the sort already worn by Steven Hawking) which can enhance the powers of disabled humans so their thoughts and feelings are can be communicated to a wider audience and hence enable them to participate in society more effectively. Might we not wish to apply similar prosthetics to animals – and perhaps even ourselves — in order to facilitate the transaction of thoughts and feelings between humans and animals? This proposal might aim ultimately to secure some mutually agreeable 'social contract', whereby animals are incorporated more explicitly in the human life-world — not as merely wards but as something closer to citizens. (See, e.g., Donaldson and Kymlicka's Zoopolis.) However, would this set of policy initiatives constitute a violation of the animals' species integrity and simply be a more insidious form of human domination?
Continue reading "Value Conflicts surrounding the Meaning of Life in the Trans/Post/Human Future" »

Bioquark Inc. (www.bioquark.com) Interview in MoneyWeek
Read whole story: http://moneyweek.com/who-wants-to-live-forever/