Archive for the 'nuclear energy' category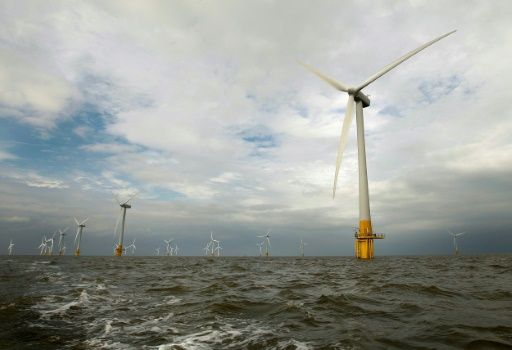 The price of electricity from offshore wind in Britain has dipped below the level guaranteed to Hinkley Point, raising questions about the construction of the vast nuclear power station.
The Department for Business, Energy and Industrial Strategy disclosed Monday the results of auctions for state subsidies for three new wind offshore farms.
Denmark's DONG Energy won the auction to build Hornsea Two, which will become the world's biggest offshore wind farm off the coast of Yorkshire in northern England.
Continue reading "UK wind electricity cheaper than nuclear: data" »

TOKYO — A joint venture between Japanese and American high-technology power houses Hitachi and General Electric is developing special robots for removing nuclear debris from the Fukushima Daiichi nuclear power plant, the most difficult task in decommissioning the plant's six reactors, three of which suffered core meltdowns in the March 2011 accident.
The machines under development by Hitachi-GE Nuclear Energy are called "muscle robots," as their hydraulic springs operate like human muscles. The company, based in Hitachi, Ibaraki Prefecture, is stepping up efforts to complete the development project in time for the start of debris removal in 2021.
Hitachi-GE is testing the arms of the robots at a plant of Chugai Technos, a Hiroshima-based engineering service company, located a 30-minute drive from the center of the city. The testing is taking place in a structure with a life-size model of the primary containment vessel of the No. 1 reactor at the Fukushima plant. The robots awkwardly move about, picking up concrete lumps standing in for fuel debris.
Continue reading "'Muscle robots' being developed to remove debris from Fukushima reactors" »

Scientists at the Nuclear Research and Consultancy Group (NRG) the Netherlands, are looking back to the 1970s to meet the energy needs of the future. For the first time since 1976, the NRG team is conducting experiments in thorium molten salt reactor technology that could lead to cleaner, safer nuclear reactors capable of supplying energy on a global scale.
Read more
Extracting useful amounts of energy from the merging of atoms is tricky business, not least thanks to the challenges of controlling squirming clouds of ultra-hot plasma.
Our clean power fusion goals could be a step closer now researchers have tweaked their fusion recipe to add a new ion to the mix. This allows researchers to get a better grip on how high-energy charged particles move not just inside reactors on Earth, but potentially provide insights into how they behave in stars.
A team of researchers at MIT have used data from experiments conducted on a type of fusion reactor called a tokamak to explore how adding a third ion to the more traditional two-ion plasma mix shakes things up.
Continue reading "New Recipe For Heating Nuclear Fusion Plasma Boosts Ion Energy Output 10 Times" »

John Bucknell presented at the Starship Congress 2017 his Nuclear Thermal Turbo Rocket and applied for a single stage to orbit mission of placing a space habitat. John Bucknell worked on the SpaceX Raptor rocket as a senior engineer so he is very qualified to understand current rocket technology and rockets in general.
Nextbigfuture has noted that NASA has funded $18.8 million on advancing nuclear thermal rocket propulsion by studying low enriched uranium for the fuel. Nuclear-powered rocket concepts are not new. The United States conducted studies and significant ground tests from 1955 to 1972 to determine the viability of such systems, but ceased testing when plans for a crewed Mars mission were deferred.
The NERVA NRX (Nuclear Rocket Experimental) program started testing in September 1964. The final engine in this series was the XE, designed with flight design hardware and fired in a downward position into a low-pressure chamber to simulate a vacuum. SNPO fired NERVA NRX/XE twenty-eight times in March 1968. The series all generated 1100 MW, and many of the tests concluded only when the test-stand ran out of hydrogen propellant. NERVA NRX/XE produced the baseline 75,000 lbf (334 kN) thrust that Marshall required in Mars mission plans.
Continue reading "Constructing full earth like conditions in Space with technology proven in the sixties" »

BWXT Nuclear Energy is a subsidiary of nuclear components, fuel and services provider BWX Technologies, which is based in Lynchburg, Virginia.
http://www.world-nuclear-news.org/ON-NASA-boosts-nuclear-the…81701.html
Read more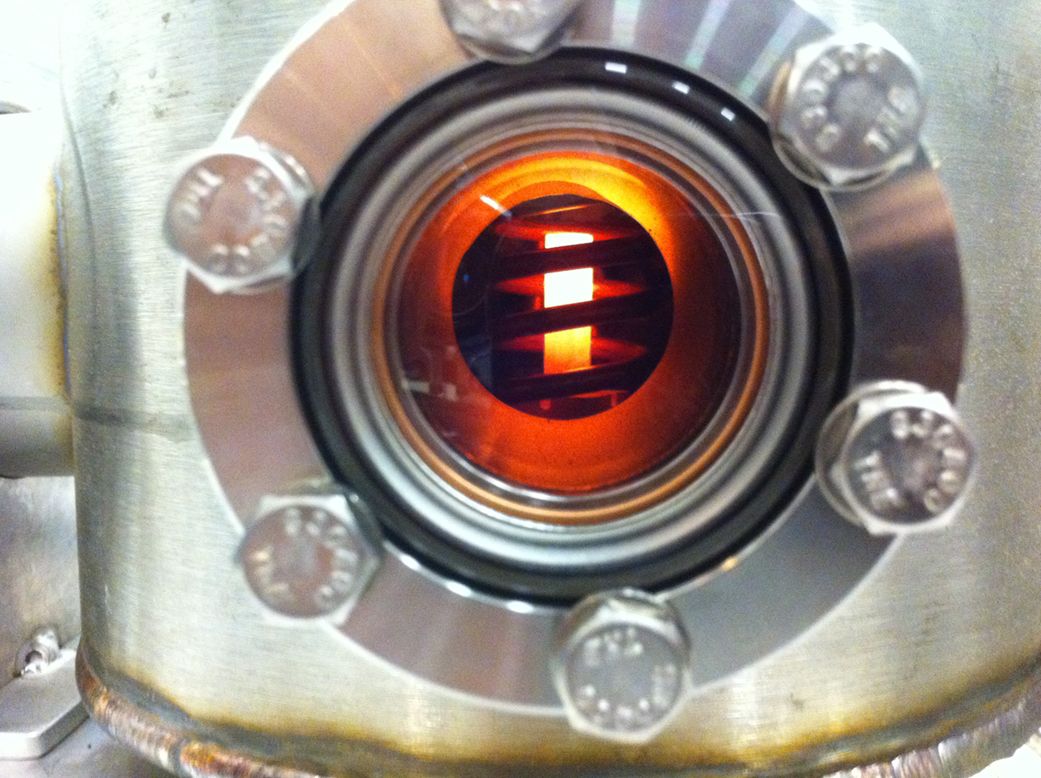 Nuclear thermal propulsion technologies are among the most promising for future deep-space exploration, say NASA Marshall researchers — and a new contract with BWXT Nuclear Energy, Inc. will help refine concepts now in development.
Read more
Transatomic Power Corporation has been awarded a second voucher to complete work with the Argonne National Laboratory, the U.S. Department of Energy (DOE) announced last month.
The voucher, awarded through the DOE's Gateway for Accelerated Innovation in Nuclear (GAIN) initiative, will experimentally verify the physical properties of the fuel salt for Transatomic's molten salt reactor technology, and will be conducted at the Argonne National Laboratory.
This is the second year that GAIN has awarded vouchers to support advanced nuclear technology, and builds on successful outcomes from the program's inaugural round. Last year, Transatomic was awarded a voucher for work at the Oak Ridge National Laboratory, performing cutting-edge modelling and simulation analysis. This project has produced extensive positive results, published by ORNL in a Technical Memorandum in January 2017, and points to the value of public-private partnerships in nuclear technology development. "A primary measure of success for GAIN is the forging of productive relationships between the DOE laboratories and advanced technology developers like Transatomic," said Idaho National Laboratory's Dr. John Jackson, GAIN Technical Interface.
Continue reading "Argonne Lab will verify Transatomic Power molten fuel salt" »