Archive for the 'neuroscience' category
New Whitehead Institute research may prove to be a useful paradigm for targeting diseases caused by abnormal methylation. Credit: Steven Lee/Whitehead Institute Fragile X syndrome is the most frequent cause of intellectual disability in males, affecting one out of every 3,600 boys born. The syndrome can also cause autistic traits, such as social and communication deficits, as well as attention problems and hyperactivity. Currently, there is no cure for this disorder. Fragile X syndrome is caused by mutations in the FMR1 gene on the X chromosome, which prevent the gene's expression. This abs…
Read more
This Purkinje neuron was derived from patients with tuberous sclerosis and model properties of the disease at the cellular and molecular level. Sundberg and colleagues first created induced pluripotent stem cells (iPSCs) from patients' blood cells or skin cells, then differentiated them into neural progenitor cells and finally Purkinje cells. Credit: Courtesy Maria Sundberg, PhD, Sahin Laboratory, Boston Children's Hospital Increasing evidence has linked autism spectrum disorder (ASD) with dysfunction of the brain's cerebellum, but the details have been unclear. In a new study, researchers…
Read more
An experimental treatment completely reversed Alzheimer's disease in mice by reducing the levels of a single enzyme in the animals' brains. The results further bolster the theory that amyloid plaques are at the root of this mysterious brain disease, and that addressing these plaques could lead to an eventual cure for Alzheimer's. The study, published February 14 in the Journal of Experimental Medicine, found that slowly reducing levels of the enzyme BACE1 in mice as they aged either prevented or reversed the formation of amyloid plaques in the brain, a hallmark sign of Alzheimer's disease…
Read more
New Alzheimer's blood test is so precise, it could predict it three decades ahead. The test was accurate in 90% of patients tested.
Read more
Summary: Recent scientific advances in anti-aging science are bringing the dream of the fountain of youth closer to reality. More than just extending our lifespans, the field hopes to significantly reduce the chronic diseases of aging, such as cancer, heart disease, and dementia. [This article first appeared on the website LongevityFacts.com. Author: Brady Hartman. ]
A fountain of youth has been the dream of humanity throughout history.
Recent scientific advances are bringing that dream closer to reality.
Continue reading "Anti-Aging Scientists Hope to Reduce Chronic Diseases" »

Summary: A recently announced parabiosis trial in humans – the practice of transfusing young blood to old – may have profound implications for treating the chronic diseases of old age, including metabolic changes, frailty, Alzheimer's, Parkinson's, and other forms of dementia. However, some geroscientists say that variations of the procedure could cause severe side effects. [This article first appeared on the website LongevityFacts.com. Author: Brady Hartman. ]
The idea that youthful blood might rejuvenate our aging bodies has lingered in the popular imagination for centuries, fueled by recent experiments in which these transfusions revitalized aging mice.
Last week, Bill Faloon of the Life Extension Foundation (LEF) in partnership with the Young Blood Institute (YBI), announced a bold new human trial of the rejuvenating effects of the young blood / old blood swap, saying.
Continue reading "Can the blood of teens rejuvenate our bodies? This new trial aims to find out" »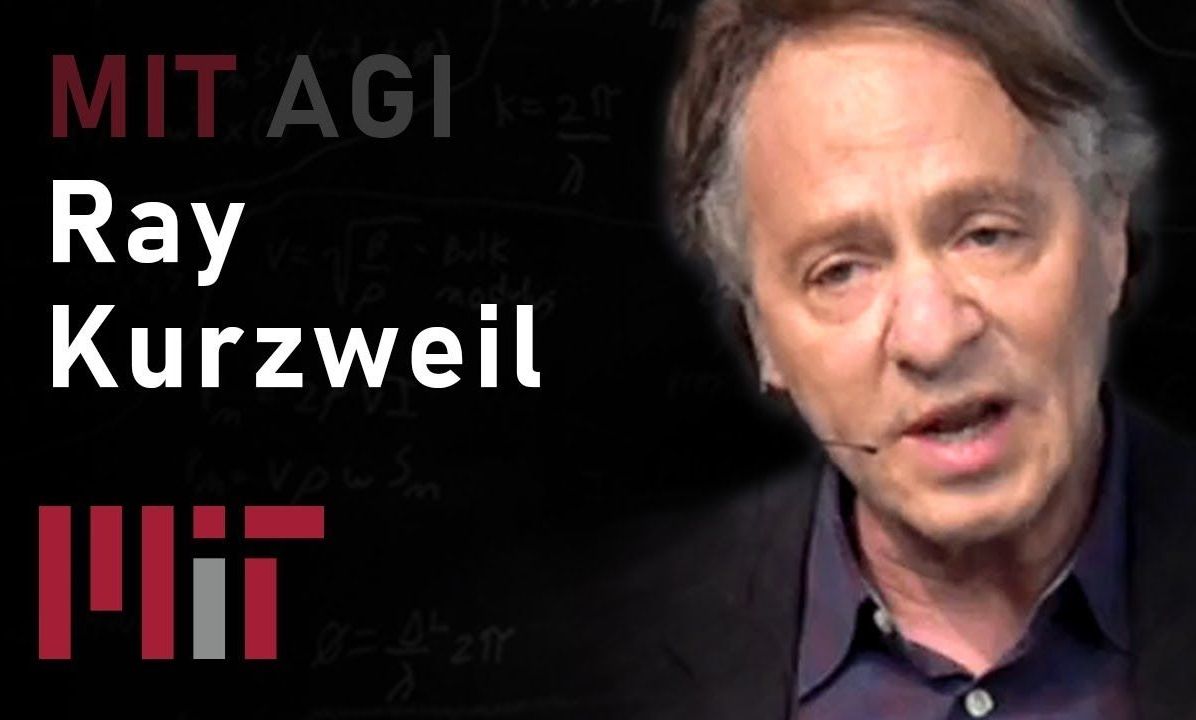 MIT 6.S099: Artificial General Intelligence class takes an engineering approach to exploring possible research paths toward building human-level intelligence. The lectures introduce our current understanding of computational intelligence and ways in which strong AI could possibly be achieved, with insights from deep learning, reinforcement learning, computational neuroscience, robotics, cognitive modeling, psychology, and more.
Howdy folks.
I hope you'll find today's post as interesting as I do. It's a bit of brain candy and outlines an exciting vision for the future of digital identities.
Over the last 12 months we've invested in incubating a set of ideas for using Blockchain (and other distributed ledger technologies) to create new types of digital identities, identities designed from the ground up to enhance personal privacy, security and control. We're pretty excited by what we've learned and by the new partnerships we've formed in the process. Today we're taking the opportunity to share our thinking and direction with you. This blog is part of a series and follows on Peggy Johnson's blog post announcing that Microsoft has joined the ID2020 initiative. If you haven't already Peggy's post, I would recommend reading it first.
Continue reading "Decentralized Digital Identities and Blockchain – The Future as We See It" »

These campaigns could erode the base of the Legal Open Access movement: scientists' awareness of their options for sharing research. Elbakyan, on the other hand, would be left unaffected. The legal campaigns against Sci-Hub have — through the Streisand effect — made the site more well-known than most mainstay repositories, and Elbakyan more famous than legal Open Access champions like Suber.
The threat posed by ACS's injunction against Sci-Hub has increased support for the site from web activists organizations such as the EFF, which considesr the site "a symptom of a serious problem: people who can't afford expensive journal subscriptions, and who don't have institutional access to academic databases, are unable to use cutting-edge scientific research."
---
In cramped quarters at Russia's Higher School of Economics, shared by four students and a cat, sat a server with 13 hard drives. The server hosted Sci-Hub, a website with over 64 million academic papers available for free to anybody in the world. It was the reason that, one day in June 2015, Alexandra Elbakyan, the student and programmer with a futurist streak and a love for neuroscience blogs, opened her email to a message from the world's largest publisher: "YOU HAVE BEEN SUED."