Archive for the 'astronomy' category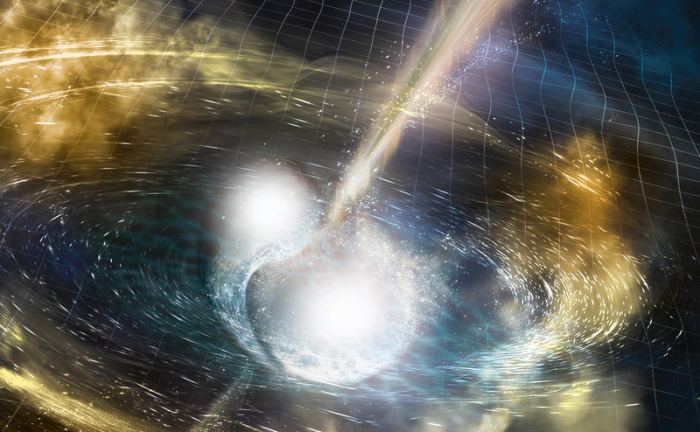 "This unexpected behavior has led to a serious buzz in the scientific community, with astronomers trying to come up with explanations as to what type of physics could be driving these emissions."
What's wrong with this illustration of the planets in our solar system? »
For one thing, it suggests that the planets line up for photos on the same solar ray, just like baby ducks in a row. That's a pretty rare occurrence—perhaps once in several billion years. In fact, Pluto doesn't even orbit on the same plane as the planets. Its orbit is tilted 17 degrees.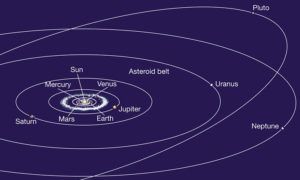 So, forget it lining up with anything, except on rare occasions, when it crosses the equatorial plane. On that day, you might get it to line up with one or two planets.
But what about scale? Space is so vast. Perhaps our solar system looks like this ↓
No such luck! Stars and planets do not fill a significant volume of the void. They are lonely specs in the great enveloping cosmic dark.*

Space is mostly filled with—well—space! Lots and lots of it. In fact, if Pluto and our own moon were represented by just a single pixel on your computer screen, you wouldn't see anything around it. Even if you daisy chain a few hundred computer screens, you will not discern the outer planets. They are just too far away.
Continue reading "Solar System Map: Surprisingly deceptive" »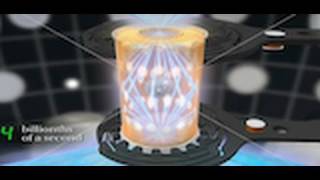 Recent advances in lasers suggest that we may see rockets propelled by light earlier than we had imagined. NASA scientist Philip Lubin and his team are working on a system that would use Earth-based lasers to allow space travel to far-away places in just a fraction of the time needed with current technology.
Using earth based lasers to push along a spacecraft instead of on board hydrocarbon-based fuel could dramatically reduce travel time to Mars, within our lifetime. Currently, it takes five months for a space craft to reach Mars. But, with photonic propulsion, it is likely that small crafts filled with experiments will reach Mars in just 3 days. Large spaceships with astronauts and life support systems will take only one month, which is about 20% of the duration of a current trip.
What's next? Lubin believes that we may be able to send small crafts with scientific experiments to exoplanets as fast as 5% light speed in, perhaps, 30 years. Eventually, he claims that the technology will carry humans at speeds up to 20% light speed.
Continue reading "Photonic propulsion cuts Mars travel time" »

I am not an astronomer or astrophysicist. I have never worked for NASA or JPL. But, during my graduate year at Cornell University, I was short on cross-discipline credits, and so I signed up for Carl Sagan's popular introductory course, Astronomy 101. I was also an amateur photographer, occasionally freelancing for local media—and so the photos shown here, are my own.
By the end of the 70's, Sagan's star was high and continuing to rise. He was a staple on the Tonight Show with Johnny Carson, producer and host of the PBS TV series, Cosmos, and he had just written Dragons of Eden, which won him a Pulitzer Prize. He also wrote Contact, which became a blockbuster movie, starring Jodie Foster.
Sagan died in 1996, after three bone marrow transplants to compensate for an inability to produce blood cells. Two years earlier, Sagan wrote a book and narrated a film based on a photo taken from space.
Continue reading "What has changed since 'Pale Blue Dot'?" »

"Later this year, during what passes for summer in Antarctica, a group of Chicago scientists will arrive at the Amundsen–Scott South Pole research station to install a new and enhanced instrument designed to plumb the earliest history of the cosmos."
"After Chile's heaviest rain in 20 years, the Atacama Desert has been transformed into a 600-mile-long bed of flowers."
"Should astronomers be allowed to build the TMT on Mauna Kea? This question raises concerns that we, as practising astronomers, see as a reoccurring issue within the scientific community."