Archive for the 'policy' category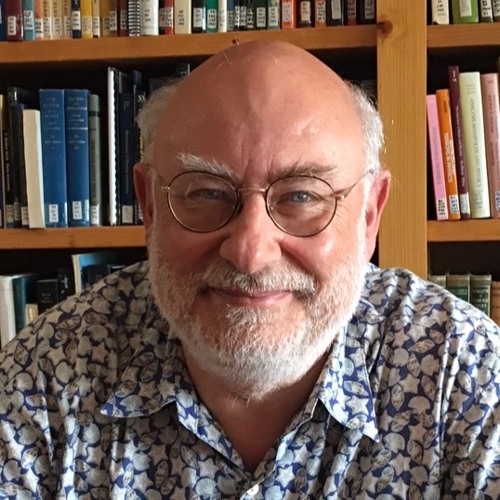 There is a radio edit (about one half hour) and an unabridged version (about one hour long).
Rapid developments in brain-machine interfacing and neuroprosthetics are revolutionizing the way we treat paralyzed people, but the same technologies could eventually be put to more generalized use—a development that'll turn many of us into veritable cyborgs. Before we get to that point, however, we'll need to make sure these neural devices are safe, secure, and as hacker-proof as possible.
In anticipation of our cyborg future, researchers from the Wyss Center for Bio and Neuroengineering in Geneva Switzerland have published a new Policy Forum paper in Science titled, "Help, hope, and hype: Ethical dimensions of neuroprosthetics." The intent of the authors is to raise awareness of this new breed of neurotechnologies, and the various ways they can be abused. Importantly, the researchers come up with some ways to mitigate potential problems before they arise.
Read more
"A report outlining how blockchain technology will usher in a new era of the internet has been published by the World Economic Forum at its 11th Annual Meeting of the New Champions, taking place on 27–29 June in Dalian, People's Republic of China."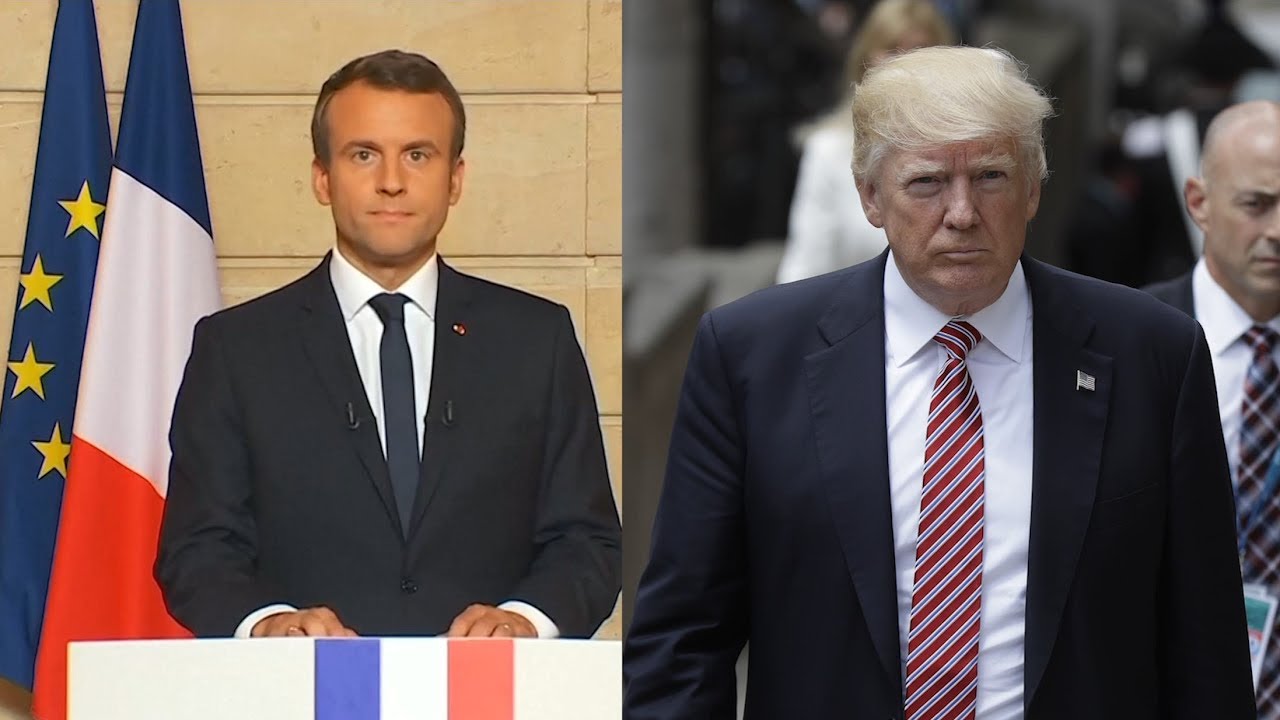 One of the missions of Lifeboat Foundation has always been to contemplate the protection of our fragile Spaceship-Earth and to contemplate a day when we may need to migrate from this tiny stage. Yesterday, that day may have been moved a lot closer. But I am getting ahead of myself.
Yesterday, I had a fantasy. One that I passionately hoped would become reality. Minutes before Trump announced the withdrawal of the United States from the Paris Climate Accord, I began to daydream…
I dreamt that Trump might listen to his top science advisors and his daughter
I dreamt that he might not gamble our existence on his minority opinion that humans cannot help rescue the environment.
I dreamt that he would recognize that clean energy jobs trump legacy coal mining
I dreamt that he would avoid export tariffs for failing to respect international norms
I dreamt that he would stop pandering to Yahoos and stand for something worthy and undeniable
No such luck! The USA has lost its Mojo—at least while it is led by a man with no grasp of science, history, morals or a global perspective. As Trump begun to speak, I was sucked into a cruel nightmare. But this nightmare is reality. It's the reality of a buffoon representing you and me in our nation's highest office.
Question: Time for a thought experiment. Can you guess the answer?…
Continue reading "Reaction: Trump Decision to Withdraw from Paris Accord" »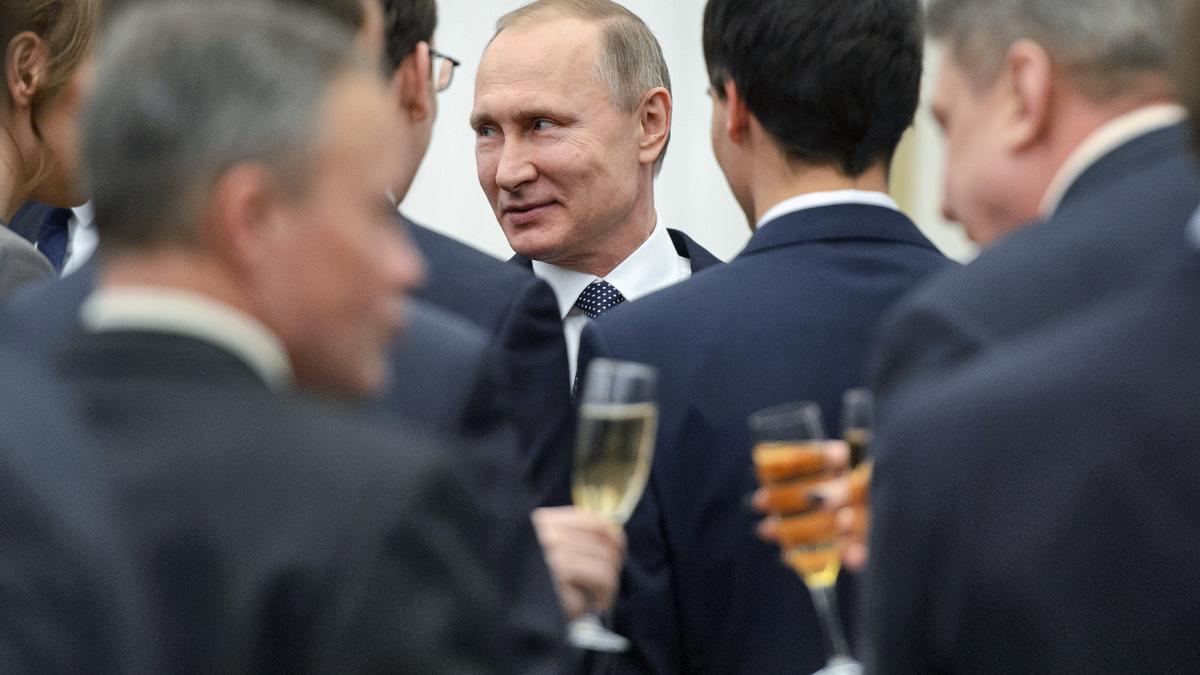 On a geopolitical level, science is also a crucial agent of soft power between nations. Going back decades, scientific collaborations have tempered tensions between Russia and its rival nations, and allowed cooler heads to prevail. In 1975, astronaut Thomas Stafford and cosmonaut Alexey Leonov shook hands in space as part of the Apollo-Soyuz Test Project, which reflected the policy of détente, or easing of strained relations, between the US and the USSR. The International Space Station (ISS), the crown jewel of science partnerships, is directly descended from this symbolic gesture.
---
I took a five-day tour of Russia's leading scientific research centers. This is what I saw.
They call them the "golden brains." Perched 22 storeys high, they engulf the top floors of the Russian Academy of Sciences (RAS) headquarters in southwest Moscow. Somehow both geometric and wildly rampageous, the copper and aluminum sculptures look like the kind of long-lost technologies that protagonists stumble across on deserted alien worlds in Mass Effect.
Continue reading "In the Midst of Global Turmoil, Russia's Science Community Reboots" »

Lifeboat Editorial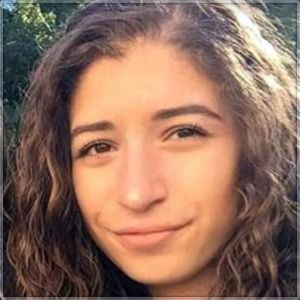 Lydia Begag is a high school junior at Advanced Math and Science Academy in Massachusetts. She got our attention when she published an editorial critical of the school's uniform policy. With eloquence and articulation, she laid out a brilliant and persuasive argument that the policy was anything but uniform. It was ambiguous, arbitrary and discriminatory.

---
I'm with Her
Ideas Regarding Sex Equality
—Forget the Rest
Political and social turmoil are everywhere we turn, especially in the early months of 2017. Lunch conversations, small talk at work, and, of course, the media we consume have all become related to a singular topic: the United States government and its workings. Emotionally, I want to curl up in a ball and block out the political nonsense being spewed left and right until the day I die (pun very much intended)—but I feel intellectually obliged to confront the controversy.
5:10–5:20 | Student Presentation: Mars Exploration Project student leaders from American Academy of Innovation, a 6–12 grade public charter school in South Jordan, Utah.
5:20–5:30 | An Update on United States Space Exploration Policy TBA.
Read more
Canada's largest province is to trial universal income, becoming the first North American government to test the progressive policy for decades.
Some 4,000 people in Ontario will be given at least C$16,989 (£9,850) a year under the scheme, with no conditions or restrictions attached.
Participants living in three settlements in Ontario will be selected at random to participate in the radical scheme, which advocates hail as a solution to poverty and costly bureaucracy.
Continue reading "Canada's largest province to launch universal basic income trial" »