Archive for the 'biological' category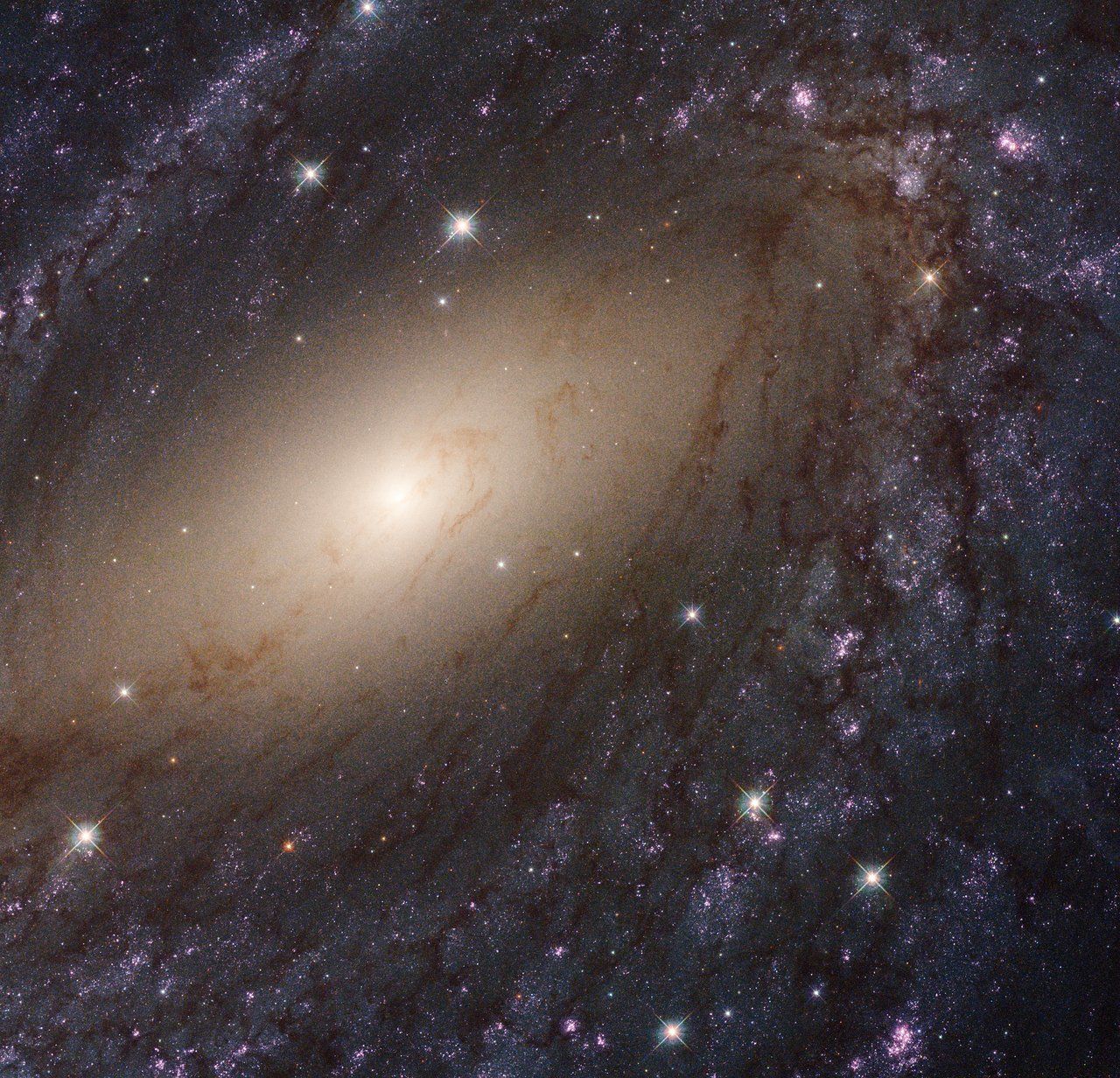 Capitalizing on the unparalleled sharpness and spectral range of NASA's Hubble Space Telescope, an international team of astronomers is releasing the most comprehensive, high-resolution ultraviolet-light survey of nearby star-forming galaxies.
The researchers combined new Hubble observations with archival Hubble images for 50 star-forming spiral and dwarf galaxies in the local universe, offering a large and extensive resource for understanding the complexities of star formation and galaxy evolution. The project, called the Legacy ExtraGalactic UV Survey (LEGUS), has amassed star catalogs for each of the LEGUS galaxies and cluster catalogs for 30 of the galaxies, as well as images of the galaxies themselves. The data provide detailed information on young, massive stars and star clusters, and how their environment affects their development.
"There has never before been a star cluster and a stellar catalog that included observations in ultraviolet light," explained survey leader Daniela Calzetti of the University of Massachusetts, Amherst. "Ultraviolet light is a major tracer of the youngest and hottest star populations, which astronomers need to derive the ages of stars and get a complete stellar history. The synergy of the two catalogs combined offers an unprecedented potential for understanding star formation."
Continue reading "Astronomers release most complete ultraviolet-light survey of nearby galaxies" »

Check out the internal Google film, "The Selfish Ledger". This probably wasn't meant to slip onto a public web server, and so I have embedded a backup copy below. Ping me if it disappears. I will locate a permanent URL.
This 8½ minute video is a lot deeper—and possibly more insipid—than it appears. Nick Foster may be the Anti-Christ, or perhaps the most brilliant sociologist of modern times. It depends on your vantage point, and your belief in the potential of user controls and cat-in-bag containment.
He talks of a species propelling itself toward "desirable goals" by cataloging, data mining, and analyzing the past behavior of peers and ancestors—and then using that data to improve the experience of each user's future and perhaps even their future generations. But, is he referring to shared goals across cultures, sexes and incomes? Who controls the algorithms and the goal filters?! Is Google the judge, arbiter and God?
Continue reading "Selfish Ledger: Google's mass sociology experiment" »

Sustainable biological filters called slow sand filters have been used to filter drinking water since the 1800s. They don't use any chemicals, create no waste and use very little energy. However, technologies that meet modern requirements for control, monitoring and time-efficiency have become popular, while biological water treatment has been less favoured, since little has been understood about how it works. New research from Lund University in Sweden shows that not only are the older filters more efficient cleaners – they could be making a comeback soon with the help of new technology.
Older sand filters are more effective than new ones, a unique field study at a water treatment facility in southern Sweden shows. This is because the old filters have had the time to develop a specific ecosystem of hungry bacteria that purify the water. The water is cleaned not only by mechanical filtering by the grains of sand, but by considerably smaller helpers as well.
The fact that sand filters contain microorganisms was already known. However, it was believed that sand filters helped to reduce the number of bacteria, which is not the case.
Continue reading "Eco-friendly water treatment works best with experienced bacterial flora" »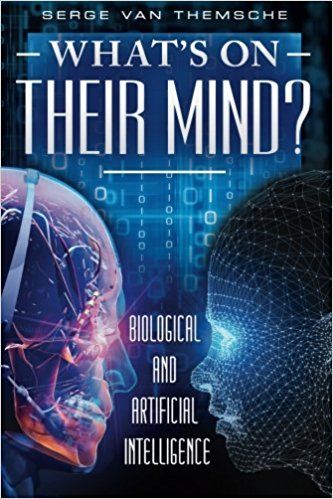 We all feel overwhelmed by the speed at which new computing technologies are being thrown at us, but we haven't seen anything yet. With the upcoming breakthroughs in Artificial Intelligence technology, today's computers will look like prehistoric tools, within just a few years. Systems are likely to follow suit, bringing us closer to strong AI, a moment when machines will be as smart as any human being. The question many fear is what will happen if and when machines become much brighter than us? In "What's on their mind?" system consultant Serge Van Themsche describes through an engaging discussion with his driverless car, the main AI issues any concerned citizen should know about. This conversation resorts to hard and soft disciplines to better explain AIn this book you will get to understand: — What are biological and artificial knowledge, intelligence, and self-consciousness? — Which new neuroscience evidence shows how our brain programs data coming from our senses? — How can simple formulas, such as 2 power of i −1, explain how our neurons connect? — Can emotions be computable? — Can machines already create knowledge without any human interference? — Why must the computer industry mimic as closely as possible the brain functionalities to develop intelligent androids? — Why will AI be based on a discrete world rather than a digital one? — Will humans become super beings? This book will enable every reader, with or without a scientific or philosophical background, to grasp the similarities and differences between brains and computers. By doing so, he or she will not only figure out the likely paths AI will follow but also how humans will use these new technologies to transform themselves into super beings. Even though not all readers might be looking forward to Transhumanism, the movement that apprehends these modifications, they can get prepared for this future co-existence with smart robots. In the meantime, they will at least, gain a clear understanding of how their own mind works and why they become knowledgeable, intelligent, and self-aware.
Read more
As humans, we are defined by, among other things, our desire to transcend our humanity. Mythology, religion, fiction and science offer different versions of this dream. Transhumanism – a social movement predicated on the belief that we can and should leave behind our biological condition by merging with technology – is a kind of feverish amalgamation of all four. Though it's oriented toward the future, and is fuelled by excitable speculation about the implications of the latest science and technology, its roots can be glimpsed in ancient stories like that of the Sumerian king Gilgamesh and his quest for immortality.
---
Will humans ever conquer mortality by merging with technology? The 2018 Wellcome prize winner shares his favourite books on transhumanism, from a cyborg manifesto to a Don DeLillo novel.
Continue reading "Mark O'Connell: five books to understand transhumanism" »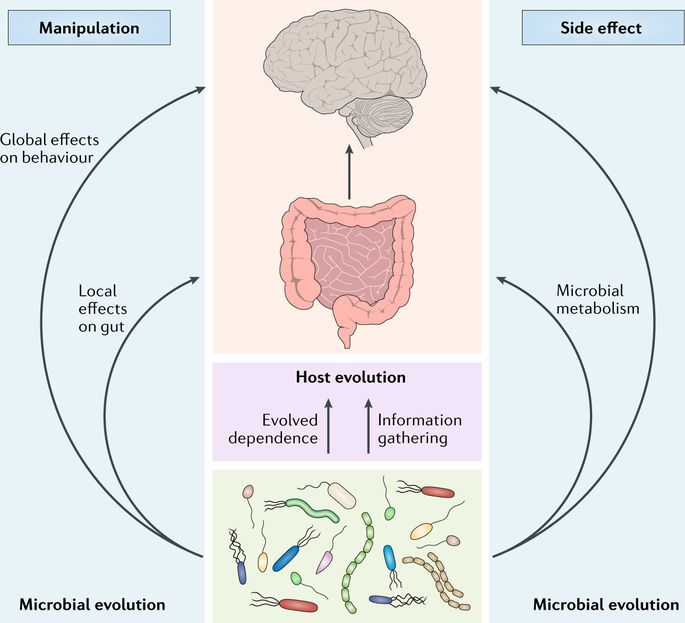 #microbiome
---
The microbiota can influence host behaviour through the gut–brain axis. In this Opinion, Johnson and Foster explore the evolution of this relationship and propose that adaptations of competing gut microorganisms may affect behaviour as a by‑product, leading to host dependence.
Read more
The idea that intelligence can differ between populations has made headlines again, but the rules of evolution make it implausible.
Kevin Mitchell
Associate professor of genetics and neuroscience at Trinity College Dublin.
Continue reading "Why genetic IQ differences between 'races' are unlikely" »

3 days left to get into our Initial Community Offering (ICO) for the evolution of the blockchain which I've invested and advising.
---
Welcome to the Holo ICO whitelist registration! You will need to verify your identity and join the whitelist before you can participate in the ICO. The process requires creating an account, completing a quick identity verification, and then adding your Ethereum address to our whitelist. Once whitelisted, your address will be written into our smart contract, and you will be prepared to participate in the Holo ICO.
NOTE: If you are a resident or citizen of the United States, China, or South Korea, you cannot participate in our ICO due to legal and regulatory uncertainty in those jurisdictions. You will be unable to verify or whitelist if you are a resident or citizen of one of these countries.
To learn more about our ICO, visit https://holo.host/ico