Archive for the 'biological' category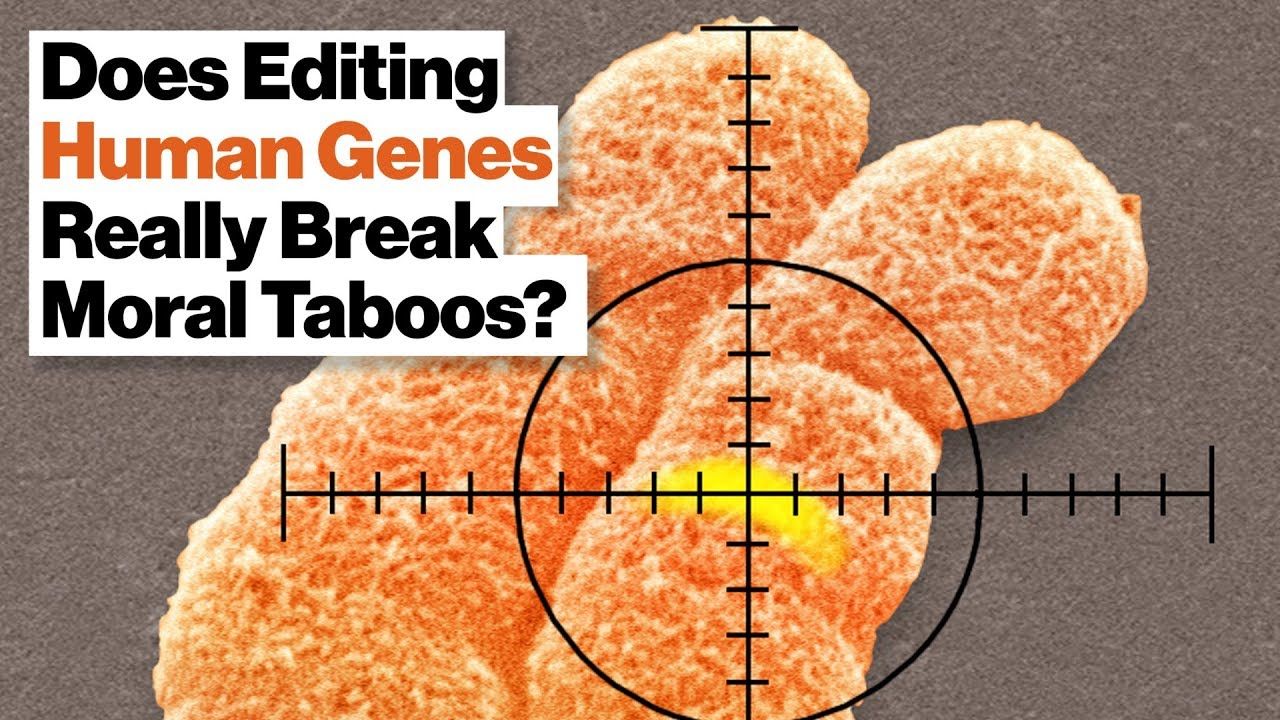 Announcement of CRISPR technology, which allows precise editing of the human genome, has been heralded as the future of individualized medicine, and a decried as a slippery slope to engineering individual human qualities. Of course, humans already know how to manipulate animal genomes through selective breeding, but there has been no appetite to try on humans what is the norm for dogs. That's a good thing, says Dawkins. The results could well be dangerous. Does technology as a whole represent a threat to human welfare if it continues to evolve at its current rate? Not so fast, warns Dawkins. Comparing biological evolution to technological progress is an analogy at best. His newest book is Science in the Soul: Selected Writings of a Passionate Rationalist.
Follow Big Think here:
YouTube: http://goo.gl/CPTsV5
Facebook: https://www.facebook.com/BigThinkdotcom
Twitter: https://twitter.com/bigthink
Continue reading "The Dangers of CRISPR, Designer Babies, and Artificial Genetic Mutation" »

This will be the first visual biomarker for aging in mice, and will help validate potential anti-aging interventions. For more info please visit:
https://www.lifespan.io/campaigns/mouseage-photographic-aging-clock-in-mice/
Read more
Think again, because over the past 15 years, almost every part of our story, every assumption about who our ancestors were and where we came from, has been called into question. The new insights have some unsettling implications for how long we have walked the earth, and even who we really are.
---
The past 15 years have called into question every assumption about who we are and where we came from. Turns out our evolution is more baffling than we thought.
By Colin Barras
Continue reading "Who are you? How the story of human origins is being rewritten" »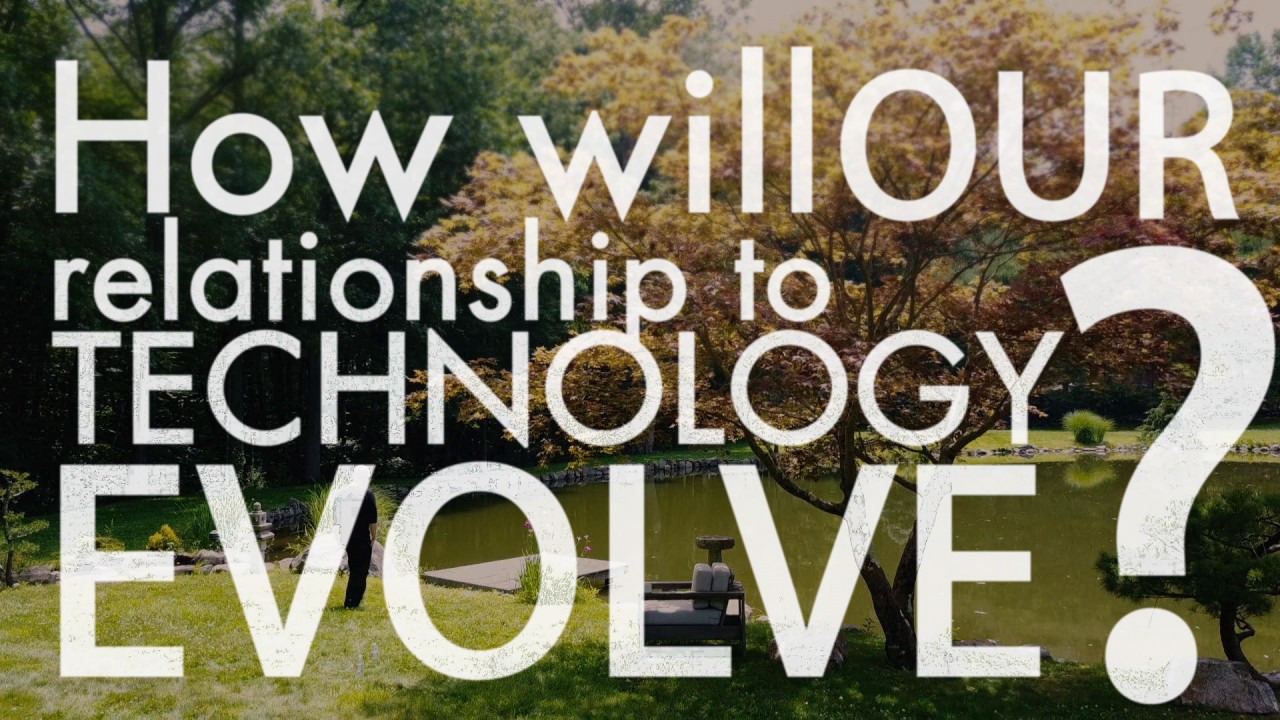 How will our relationship to technology evolve in the future? Will we regard it as something apart from ourselves, part of ourselves, or as a new area of evolution? In this new video from the Galactic Public Archives, Futurist Gray Scott explains that we are a part of a technological cosmos. Do you agree with Scott that technology is built into the universe, waiting to be discovered?
Follow us on social media:
Twitter / Facebook / Instagram
Continue reading "Futurist Gray Scott: We are Part of a Technological Cosmos" »

Tags: cosmos, future, futurist, futuristic, Geometry, GPA, gray scott, math, philosopher, philosophy, science, tech, technological, technology, transhumanism, video, writer, writing
John Searle one of the world's great philosophers of mind and language, has spent fifty years stimulating thinking around the world. What he says about consciousness as a biological phenomenon will challenge you! Cogitation, Consciousness & The Brain.
I'm going to talk about consciousness. Why consciousness? Well, it's a curiously neglected subject, both in our scientific and our philosophical culture. Now why is that curious? Well, it is the most important aspect of our lives for a very simple, logical reason, namely, it's a necessary condition on anything being important in our lives that we're conscious.
One of the scientists behind CRISPR discusses the daunting responsibility of altering evolution.
Read more
The future of cancer care should mean more cost-effective treatments, a greater focus on prevention, and a new mindset: A Surgical Oncologist's take
Multidisciplinary team management of many types of cancer has led to significant improvements in median and overall survival. Unfortunately, there are still other cancers which we have impacted little. In patients with pancreatic adenocarcinoma and hepatocellular cancer, we have been able to improve median survival only by a matter of a few months, and at a cost of toxicity associated with the treatments. From the point of view of a surgical oncologist, I believe there will be rapid advances over the next several decades.
Robotic Surgery
There is already one surgery robot system on the market and another will soon be available. The advances in robotics and imaging have allowed for improved 3-dimensional spacial recognition of anatomy, and the range of movement of instruments will continue to improve. Real-time haptic feedback may become possible with enhanced neural network systems. It is already possible to perform some operations with greater facility, such as very low sphincter-sparing operations for rectal adenocarcinoma in patients who previously would have required a permanent colostomy. As surgeons' ability and experience with new robotic equipment becomes greater, the number and types of operation performed will increase and patient recovery time, length of hospital stay, and return to full functional status will improve. Competition may drive down the exorbitant cost of current equipment.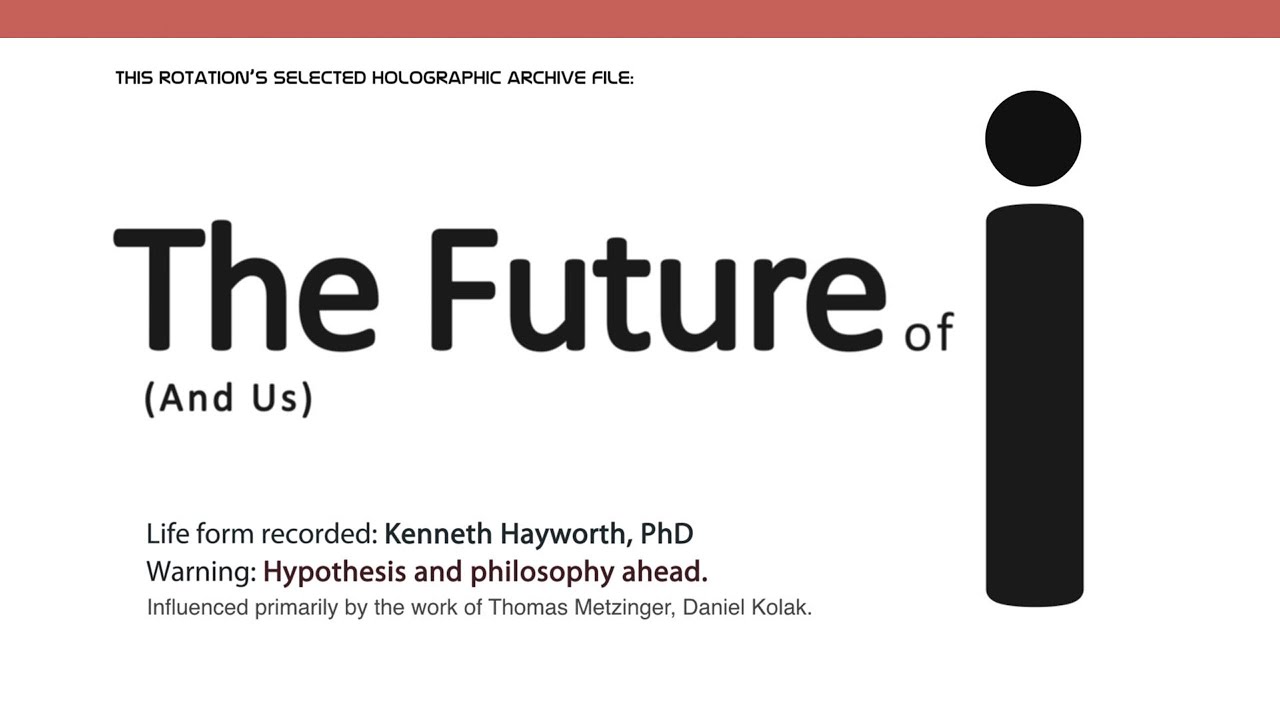 The study of consciousness and what makes us individuals is a topic filled with complexities. From a neuroscience perspective, consciousness is derived from a self-model as a unitary structure that shapes our perceptions, decisions and feelings. There is a tendency to jump to the conclusion with this model that mankind is being defined as self-absorbed and only being in it for ourselves in this life. Although that may be partially true, this definition of consciousness doesn't necessarily address the role of morals and how that is shaped into our being. In the latest addition to The Galactic Public Archives, Dr. Ken Hayworth tackles the philosophical impact that technologies have on our lives.
Tags: Brain, conciousness, connecting, connections, future, hayworth, i, identity, individual, ken hayworth, mankind, me, Neuroscience, persona, personal identity, science, video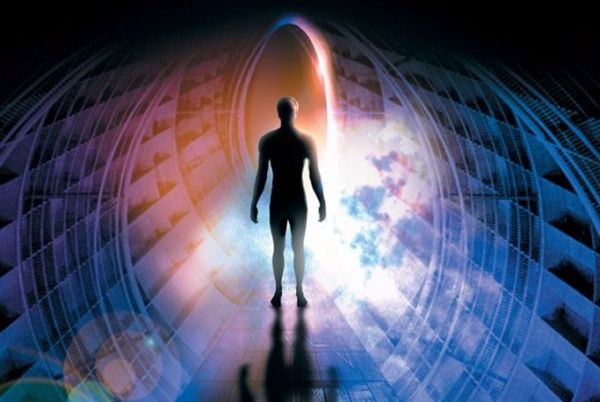 One of the greatest fears of the world's space is a real-life Andromeda Strain, the chilling movie about a US research satellite carrying a deadly extraterrestrial microscopic organism that crashes into a small town in Arizona. A group of top scientists are hurriedly assembled in a bid to identify and contain the lethal stowaway.
Read more