Archive for the 'habitats' category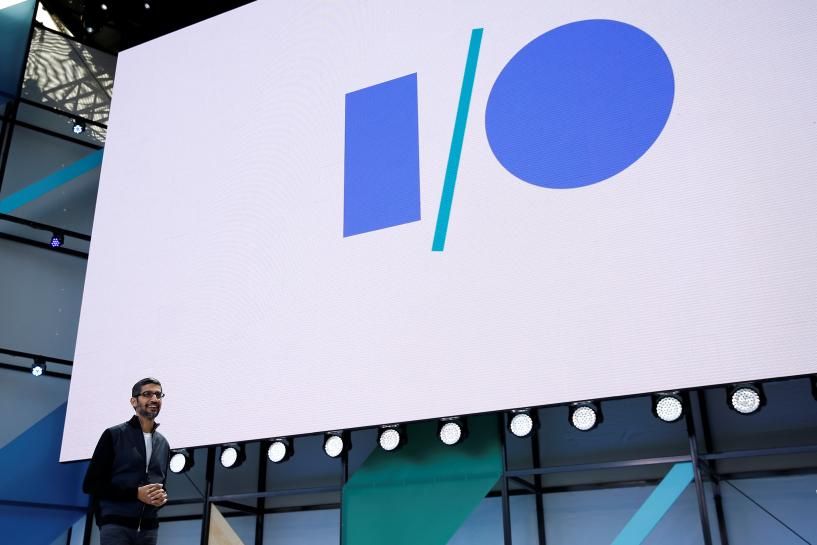 N" Mobile phone apps took center stage at Google's annual developer conference on Wednesday as the search giant announced new features for its digital assistant and its popular photo app while devoting little time to the Android mobile operating system.
Addressing an audience of thousands of developers in Mountain View, California, Google executives delivered a broad-based update to their product portfolio which also included a slate of new features for the Google Home speaker, a job search tool and even a set of new virtual reality headsets.
In a sign of the ongoing strategic importance of Google Assistant, the company's artificial intelligence-driven, voice-controlled digital assistant, Google announced it would make the product available on Apple Inc's (AAPL.O) iPhone, making a play for the higher end of the smartphone market and challenging Apple's Siri feature on its own devices.
Continue reading "Google shifts mobile focus to apps and digital assistant" »

On 5th of May, the cornerstone for the construction of a neuromorphic computing facility in Europe was laid at the University of Heidelberg in Germany. With the financial support of the European Union and German public and private institutions, the new building will house leading European researchers working on neuromorphic computing within the Human Brain Project, a FET Flagship of the European Commission.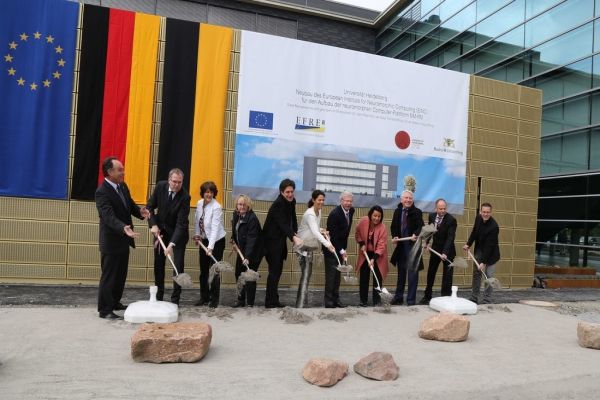 With this new facility the research team from Heidelberg University, led by Prof. Dr. Karlheinz Meier, will benefit from an optimal environment to continue working on the neuromorphic computing platform, which they are developing together with other research groups within the Human Brain Project.
Continue reading "Laying the foundations of the European Institute for Neuromorphic Computing" »

If he can deliver on the cheaper than a regular roof, and forever warranty, and have the warranty transfer to a new home owner in a sale, then these would really catch on.
---
Last night, Elon Musk announced that Tesla's solar roofs would be on sale starting today. At the time, he also stated that more information on the panels was forthcoming. Now, he has unveiled key details about Tesla's "infinity warranty."
Last night, Elon Musk announced via Twitter that orders would begin today (May 10th, 2017) for his revolutionary solar roof hardware. In another tweet, he promised that ordering would be available in most countries throughout the world. He also clarified that people could expect to see delivery begin in the United States in late 2017, and that deliveries would roll out sometime next year for overseas locations.
Continue reading "Elon Musk: Tesla's Solar Roofs Will Be Cheaper Than Regular Roofs & Have 'Infinity Warranty'" »

While China does this, the people in the USA who use cancer to pay for their third homes and quarterly trips to Tahiti write papers saying CRISPR is a WMD and needs to be made illegal LOL.
Here's hoping China is able to pull it off.
---
On Friday, a team of Chinese scientists used the cutting-edge gene-editing technique CRISPR-Cas9 on humans for the second time in history, injecting a cancer patient with modified human genes in hopes of vanquishing the disease.
Continue reading "China Is Racing Ahead of the US in the Quest to Cure Cancer With CRISPR" »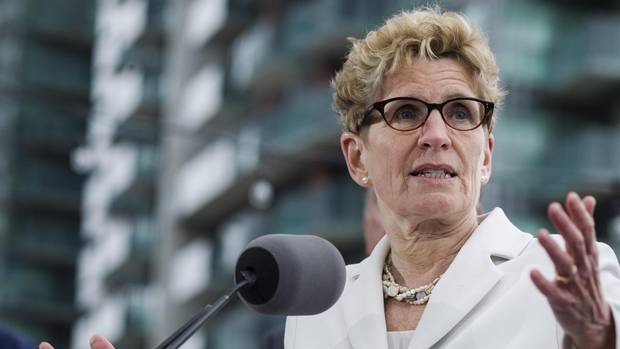 Ontario will provide residents in Hamilton, Thunder Bay and Lindsay with free income, part of the government's plan to test whether the extra funds will help improve their job prospects and quality of life.
The idea is to give the province's working poor, unemployed and homeless residents an income to pay for their basic needs of food and housing.
About 4,000 recipients will be randomly chosen from the three regions. One group will start receiving the so-called basic income as soon as this summer, and the remainder will be part of the control group, which will not receive any payments, according to a provincial spokesman. A single person could receive up to $16,989 per year. A couple could get up to $24,027 annually.
Continue reading "Ontario to roll out basic income in three cities" »

Researchers at the Massachusetts Institute of Technology have created a double-armed, laser-guided robot that can basically 3D print a 50-foot-wide house in less than 14 hours with almost no human intervention. The Digital Construction Platform, described today in Science Robotics, consists of a large hydraulic arm mounted on a platform with motorized treads, plus a smaller electric-powered arm for finer movements. The MIT team programmed the solar-powered machine to spray out foam construction material, layer by layer, to form a 12-foot-high, igloo-like structure big enough to house a family. The researchers hope such robots could someday be sent to the moon, Mars or Antarctica to build "print-in-place" habitats from the materials at hand … or at manipulator.
Read more
Facebook's advanced hardware group is working on technology to let you "hear with your skin." The technology could be used to help deaf people communicate, but Facebook also envisions it as a way to advance communications for people who can already hear, allowing for such things as a conversation to be automatically translated into another language.
The technology is being developed by Facebook's Building 8 research group, led by ex-DARPA director and former head of Google's experimental research group Regina Dugan.
Read more
"The 192,000-square-foot facility will house UNMCs Interprofessional Experiential Center for Enduring Learning, or iEXCEL program, which aims to help physicians and other healthcare professionals do clinical training exercises and develop surgical skills via advanced simulation technologies, virtual immersive reality, augmented reality and holographic technologies, officials say.
The center's advancements will include the creation of 3D/virtual and augmented reality content for clinical and surgical training modules; leading-edge technology such as the iEXCEL Helix – an extended 280-degree curved screen creating a 2-D/3D immersive environment; laser-based "3D iSpace," a five-sided virtual immersive reality environment, and a 130-seat holographic auditorium.
The goal is to move beyond traditional lecture-based models to embrace more hands-on experiential learning, which can improve retainment of skills competencies proficiencies. Thus, the traditional mentor-based "see one, do one, teach one" training model for physicians will now be complemented by human patient simulators, surgical simulation, interactive visualization tools such as head-mounted displays, interactive "learning walls" and 3D virtual immersive reality environments."
Continue reading "Hospital makes $119 million bet on virtual, augmented reality center" »