Archive for the 'habitats' category
New cities are currently being planned to ease the strain on existing ones. In an ideal world, they should provide work and housing, and be sustainable and climate-neutral at the same time. Is this a realistic objective?
Read more
Tesla has been making big moves on the energy storage market in Australia, but they are now all being dwarfed by this new project that will see them install solar arrays and Powerwalls on 50,000 homes to create the biggest virtual power plant in the world. The company's main project has been the 100MW/ 129MWh Powerpack project in South Australia, the largest in the world for now. But now instead of being a large centralized battery system using Tesla's Powerpacks, the new project announced today is using Tesla's residential battery system, the Powerwall, to create decentralized energy stora…
Read more
As artificial intelligence advances at an unprecedented pace, we tend to see its arrival in emotional terms — usually, either excitement or fear. But Noumena, a collective of designers, engineers and architects, is looking at AI and robots more practically. What form will they take, how will they survive and develop, and where will they live? It aims to explore those idea with an exhibition entitled "Robotic Habitats."
Noumena's project assumes that deep learning systems will grow out of their narrow Go-playing abilities and soon match humans at many, if not most, tasks. While that would put them on par with us, it doesn't mean they would live the same way, though. "Society will need to develop a framework for both to thrive," explains Neumena on its website. "A new form of artificial life will emerge, finding space at the peripheries of humanity in order to not compete for human-dominated resources."
Continue reading "'Robotic Habitats' imagines a self-sustaining AI ecosystem" »

Home builders are starting to see the advantage of incorporating solar and energy storage products directly as part of their offerings. One home builder in Australia decided to make solar arrays and Tesla Powerwalls standard in 50 "knockdown rebuild homes" and claims that 'it's like putting around $50,000 in your pocket'. Earlier this week, we reported on how Tesla's giant Powerpack system in Australia made around $1 million in just a few days through the country's wholesale electricity market. Homeowners can do the same on a smaller scale if they have a home solar array and a Powerwall, Te…
Read more
for the 2017 tallinn architecture biennale, noumena has presented its installation based on the future of robots and its adaptability with the environment. deep learning has paved the way for machines to expand beyond narrow capabilities to soon achieving human-level performance on intellectual tasks. however, as artificial intelligence — A.I. — establishes its place within humans, society will need to develop a framework for both to thrive. a new form of artificial life will emerge, finding space at the peripheries of humanity in order to not compete for human-dominated resources. A.I. will attempt to improve its operating surroundings to not just survive but be self-sustaining, forming the basis of a civilization constrained at the intersection of nature and technology.

image © tõnu tunnel.
barcelonian based practice noumena has developed a framework to build this narrative based on the cross disciplinary intersection of computational design, mechanical and electronic design, rapid prototyping interaction and mapping. nowadays, computing tools as well as rapid prototyping machines allow to have a quick practical feedback on design solutions and to iterate experimenting different possibility at the same time giving the chance to choose and custom a functional part.
Continue reading "Noumena's Robotic Habitats Questions The Evolution of Artificial Intelligence" »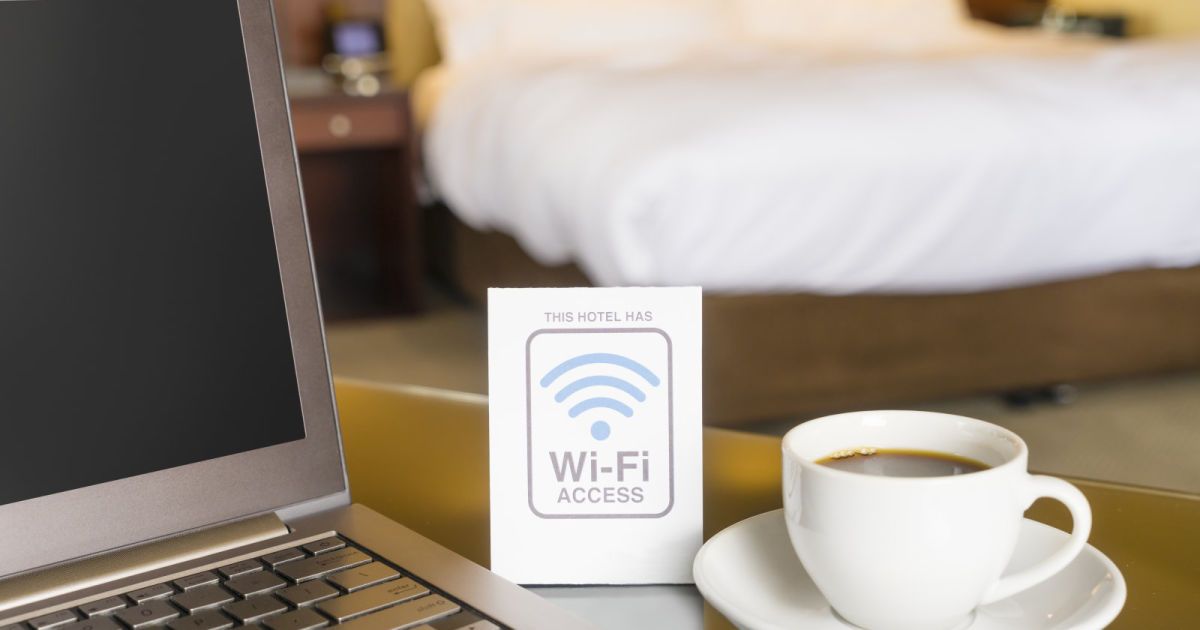 WiFi security hasn't changed much since WPA2 came to be in 2004, and that's becoming increasingly apparent when public hotspots are frequently risky and glaring exploits are all too common. It's about to get a long-due upgrade, though: the Wi-Fi Alliance plans to roll out a WPA3 standard that addresses a number of weak points. For many, the highlight will be individualized data encryption. Even if you're on an open public network, you won't have to worry quite so much about someone snooping on your data.
You'll also see safeguards even when people have terrible passwords, and a simplified security process for devices that have either a tiny display or none at all (say, wearable devices or smart home gadgets). And companies or governments that need stricter security will have access to a 192-bit security suite.
WPA3 should arrive sometime in 2018, and comes on the back of other improvements like more thorough testing to catch potential vulnerabilities before they require emergency patches. These initiatives aren't going to guarantee airtight security when you're at the coffee shop, but they could at least eliminate some of WiFi's more worrying flaws.
Continue reading "Tougher WiFi security will keep you safe at the coffee shop" »

Tesla has apparently begun manufacturing its solar roof tiles at its Buffalo, New York, factory, according to Reuters. The company is also starting the process of surveying the homes of people who placed a deposit on the tiles last year for installation purposes. We've reached out to Tesla for confirmation.
Preorders for the solar roof tiles began back in May; customers paid $1,000 as a deposit on the product, and US installation was supposed to start in the summer of 2017. However, unsurprisingly, the process was delayed. But now, it looks as though most of the kinks have been worked out, and Reuters reports that the roofs will be installed in coming months.
Tesla claims that the solar roof tiles will cost less than a typical roof, around $21.85 per square foot instead of $24.50. The tiles are a solid option if you're planning on replacing your roof in the next few years, or if you're considering solar panels. The tiles look like regular shingles; in fact, not every shingle installed is solar, though you can't distinguish between the two. You can customize what percentage of your roof tiles are solar in their online tool; the max is 70 percent. Obviously, the more solar panels you install, the more expensive your roof is. The company is still taking preorders with $1,000 deposits. You can sign up at their website if you're so inclined.
Continue reading "Tesla has finally begun manufacturing solar roof tiles" »

Today's vision of a smart home has more to do with what's technologically possible than what people really need.
Thus the endless parade of internet-connected wine openers, water bottles, meat thermometers and refrigerators, and a dearth of automation that would clean and fold our laundry, pick up things around the house or assist aging people as their physical strength wanes.
Not that some tinkerers aren't trying to come up with life-changing tools. The annual Consumer Electronics Show, which opened in Las Vegas on Tuesday, is a showcase of the latest innovations from big corporations and tiny startups. Some of these inventions could soon be useful to consumers. Others look outlandishly impractical — or maybe it's too soon to tell.
Continue reading "Consumer Electronics Show chock full of gadgets to make our lives easier, but do we need them?" »

Mining asteroids might seem like the stuff of science fiction, but there are companies and a few governments already working hard to make it real. This should not be surprising: compared with the breathtaking bridges that engineers build on Earth, asteroid-mining is a simple, small-scale operation requiring only modest technological advances. If anything is lacking, it is the imagination to see how plausible it has become. I am afraid only that it might not arrive soon enough to address the urgent resource challenges that the world is facing right now.
As an academic researcher, I work with several asteroid -mining companies to address that urgency. I depend on their funding, so there are trade secrets I cannot share. However, I can reveal the core reasons why I am optimistic about the business case for asteroid-mining, and what it will mean for our future.
Many people are skeptical of asteroid-mining because they imagine that the goal is to bring platinum back for sale in Earth's metals market. Reporters repeatedly cite an irresistible statistic that the platinum in an asteroid can be worth trillions of US dollars, but anyone with an understanding of economics realises that bringing home a huge stash of precious metal would crash the market, reducing the valuation of the asteroid.
Continue reading "Want faster data and a cleaner planet? Start mining asteroids" »