Archive for the 'cosmology' category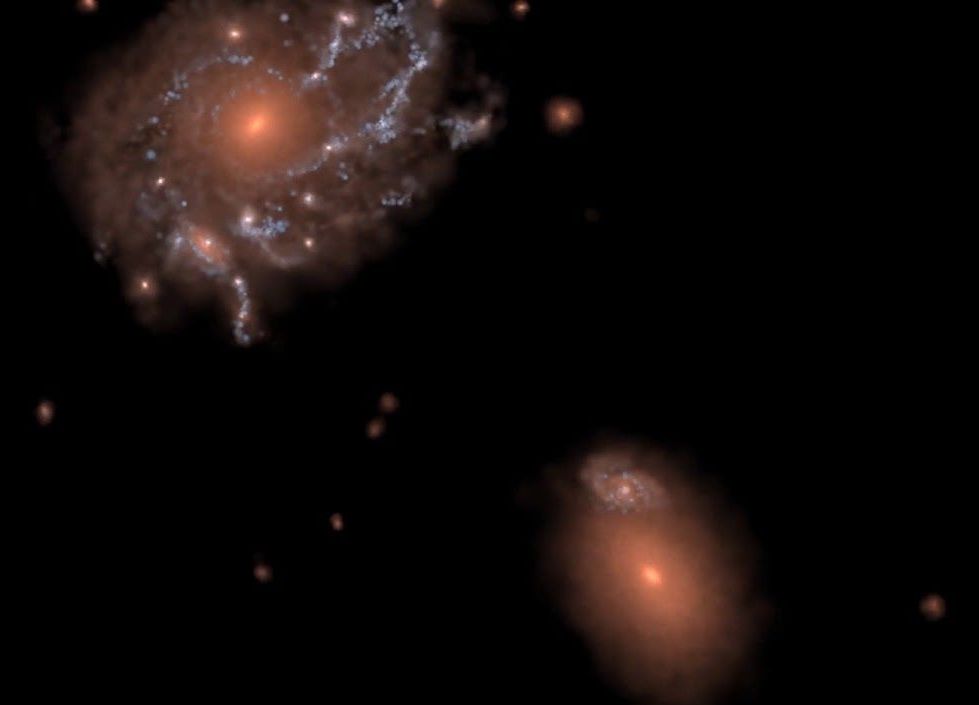 Computer simulations have become so accurate that cosmologists can now use them to study dark matter, supermassive black holes, and other mysteries of the real evolving cosmos.
Read more
Black holes are notoriously messy eaters.
---
Using more than ten years of data, astronomers discovered traces of an unlucky star that got too close to a black hole. Because this event was partly hidden from us by dust, this discovery shows how we might find other cases of star-eating black holes.
Read more
The Chandra X-Ray Observatory is a NASA telescope that looks at black holes, quasars, supernovas, and the like – all sources of high energy in the universe. It shows a side of the cosmos that is invisible to the human eye.
After more than a decade in service, the observatory has helped scientists glimpse the universe in action. It has watched galaxies collide, observed a black hole with cosmic hurricane winds, and glimpsed a supernova turning itself inside out after an explosion.
The telescope – billed as one of NASA's Great Observatories along with the Hubble Space Telescope, Spitzer Space Telescope and the Compton Gamma Ray Observatory – has been a public relations tool for the agency, as well. Its pictures are frequently used by NASA in press releases.
Continue reading "Chandra Space Telescope: Revealing the Invisible Universe" »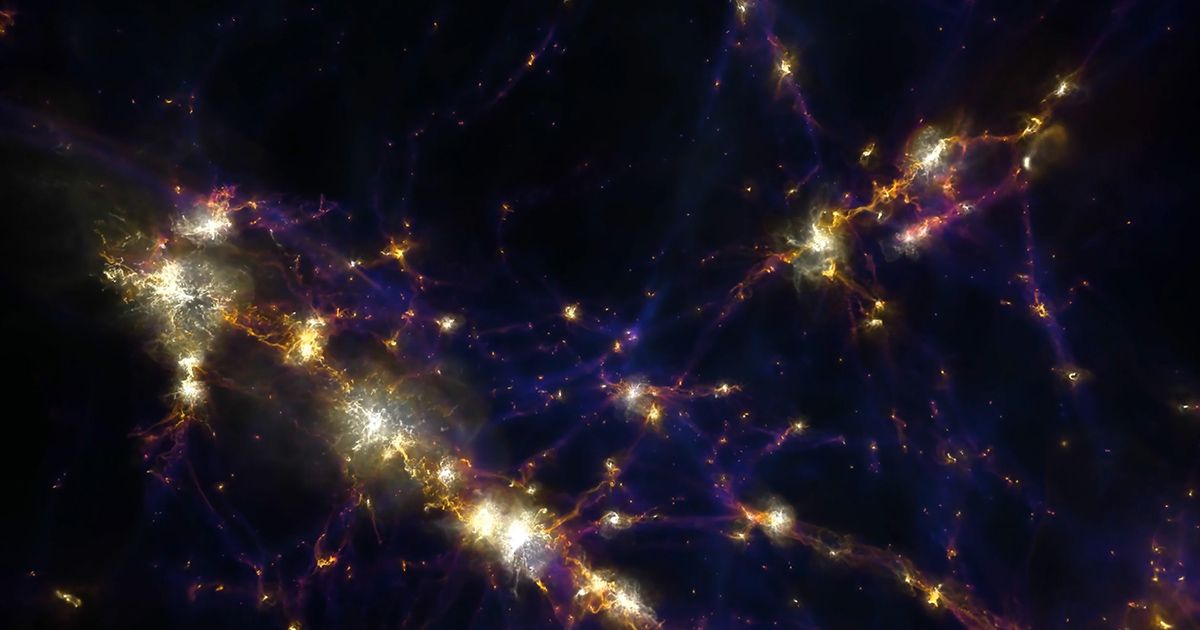 Computer simulations have become so accurate that cosmologists can now use them to study dark matter, supermassive black holes and other mysteries of the real evolving cosmos.
Read more
The typical contemporary view assumes that there is going to be some deep tension between faith and science. From our perspective that's an illusion.
---
Washington D.C., Jun 10, 2018 / 05:00 am (CNA).- A Thomistic philosopher, an evolutionary biologist, and a Harvard astronomy professor walk into a bar. Well, not a bar.
But they did walk into a Washington, D.C. symposium this week, at which graduate students, professors, religious sisters, and other curious Catholics discussed highly technical scientific questions over bourbon and pecan pie, late into the night.
Continue reading "Priests and scientists talk neuroscience, cosmology, and philosophy" »

It was a good week for physics as a team with members from Australia and Switzerland invented a flux capacitor able to break time-reversal symmetry. They proposed a device based on quantum tunneling of magnetic flux around a capacitor. And another team with members from across the U.S. reported on a gravitational wave event that likely signaled the creation of a black hole—the merger of two neutron stars.
In biology news, a team of engineers led by Sinisa Vukelic invented a noninvasive technique to correct vision. Like LASIK, it uses lasers but is non-surgical and has few side-effects. And an international team of researchers found what they describe as the mother of all lizards in the Italian Alps, the oldest known lizard fossil, from approximately 240 million years ago. Also, a team at the University of Sydney found that walking faster could make you live longer. People do not even need to walk more, the team reported, they just need to pick up the pace of their normal stride to see an improvement in several health factors. And a team from Cal Poly Pomona discovered how microbes survive clean rooms and contaminate spacecraft—and it involved the cleaning agents themselves.
In other news, a team of researchers from the University of California and the University of Southern Queensland announced that they had identified 121 giant planets that may have habitable moons. And a team at Stanford University found that wars and clan structure might explain a strange biological event that occurred 7,000 years ago—male genetic diversity appeared to collapse for a time. Also, a team of researchers from MIT and Harvard University report the development of a 3D printer that can print data sets as physical objects—offering far more realistic, nearly true-color renderings.
Continue reading "Best of last week: Flux capacitor invented, a better 3D printer and the true benefits of vitamins" »

On August 17, 2017, astronomers witnessed an extraordinary celestial event: a collision between two ultra-dense neutron stars. Scientists had never seen anything quite like it, leading to much speculation as to what happened in the wake of the monumental encounter. New research now suggests the collision produced a black hole—but if true, it would be the lightest black hole known to science.
The thought of two neutron stars smashing into each other is nothing short of astounding. Neutron stars are stellar corpses—the remnants supernovae—and they cram a huge amount of mass into a ludicrously small sphere. Typical neutron stars are only as wide as a large city, but they're about a half million times more massive than Earth, or about two solar masses.
A collision of two neutron stars may seem unlikely, but it happened. Data from the Laser Interferometer Gravitational Wave Observatory (LIGO) and the Virgo interferometer showed that shit got completely wild in the moments leading up to the colossal smash up. For a period of about two minutes, the binary pair spiraled around each other with unimaginable speed, spewing gravitational waves into the cosmic void. Each orbit brought the pair closer together, culminating in a collision that produced a giant shockwave.
Continue reading "Colliding Neutron Stars Likely Birthed a Baby Black Hole" »