Archive for the 'solar power' category
The company TuNur aims to produce solar energy cheaply in the Sahara desert and distribute it to Europe. However, there are lingering questions about whether the company behind the project can actually pull it off.
Energy company TuNur is seeking approval from the Tunisian government for a 4.5GW solar park situated in the Sahara desert. If it's given the green light, the project would distribute electricity to Malta, Italy, and France via submarine cables.
Read more
More films about China: https://rtd.rt.com/tags/china/
- Technology and innovation hub, Shenzhen is known as China's "silicon valley" and "the city of the future".
- Once a fishing village, in just 50 years it grew into a megacity packed with skyscrapers.
- It hosts international technology exhibitions and forums and attracts creators and investors from around the world, contributing to its population boom.
- Inventors and engineers working here, create helpful robots, hybrid cars and smart car parks.
China has a saying; to see the past, visit Beijing, to see the present, go to Shanghai but for the future, it's Shenzhen. Shenzhen has transformed itself from a tiny fishing village to a megacity in just 50 years, its population tripling since the 1990s. The city is a magnet for tech-savvy and inventive dreamers from all across China and the world, because of them Shenzhen has become the "silicon valley" of China, a true technology and innovation hub.
Continue reading "Shenzhen: City of the Future. The high-tech life of China's Silicon Valley" »

What will 3D printers ultimately evolve into? No one has a functioning crystal ball in front of them I assume, but a good guess would be a machine which can practically build anything its user desire, all on the molecular, and eventually atomic levels. Sure we are likely multiple decades away from widespread molecular manufacturing, but a group of chemists led by medical doctor Martin D. Burke at the University of Illinois may have already taken a major step in that direction.
Burke, who joined the Department of Chemistry at the university in 2005, heads up Burke Laboratories where he studies and synthesizes small molecules with protein-like structures. For those of you who are not chemists, small molecules are organic compounds with very low molecular weight of less than 900 daltons. They usually help regulate biological processes and make up most of the drugs we put into our bodies, along with pesticides used by farmers and electronic components like LEDs and solar cells.
Continue reading "Breakthrough Molecular 3D Printer Can Print Billions of Possible Compounds" »

Amat farms (antimatter farms) consist of large banks of solar power collectors which power multicolliders optimally designed to produce antiparticles. The vast showers of collision products which result are sorted magnetically; antimatter particles and other useful species are collected, cooled and held in electric/magnetic traps.
The first amat farms were established in 332 orbiting Sol just outside the orbit of Mercury, known collectively as the Circumsol ring. Several power corporations were involved in this effort, including the Look Outwards Combine, Jerusalem Macrotech and General Dynamics Corporation. In 524 the Jerusalem Macrotech station B4 was destroyed during an unsuccessful raid by Space Cowboys.
Amat fields designed to produce anti-protons are typically 100km or more in diameter; fields which produce positrons are considerably smaller. The antiprotons and positrons are usually combined into anti-hydrogen and frozen for easier storage.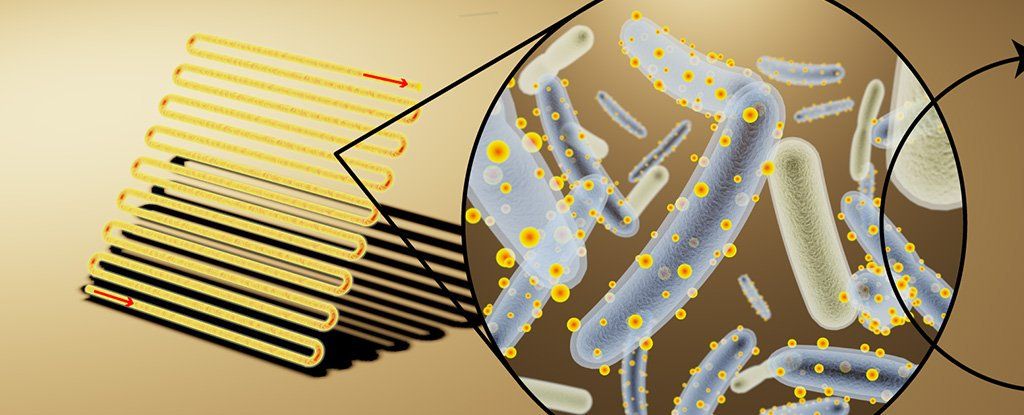 In an effort to improve the efficiency of natural photosynthesis, a researcher at the University of California, Berkeley, has created cyborg bacteria.
These bacteria were trained to grow and cover their bodies with tiny semiconductor nanocrystals that act as efficient solar panels for harvesting sunlight.
Although most life on Earth relies upon photosynthesis as its source of energy, the process has a weak link: chlorophyll. Plants and other organisms use the green pigment to harvest sunlight during photosynthesis, but it is rather inefficient.
Continue reading "Cyborg Bacteria Covered in Tiny Solar Panels Are Changing The Future of Clean Fuel" »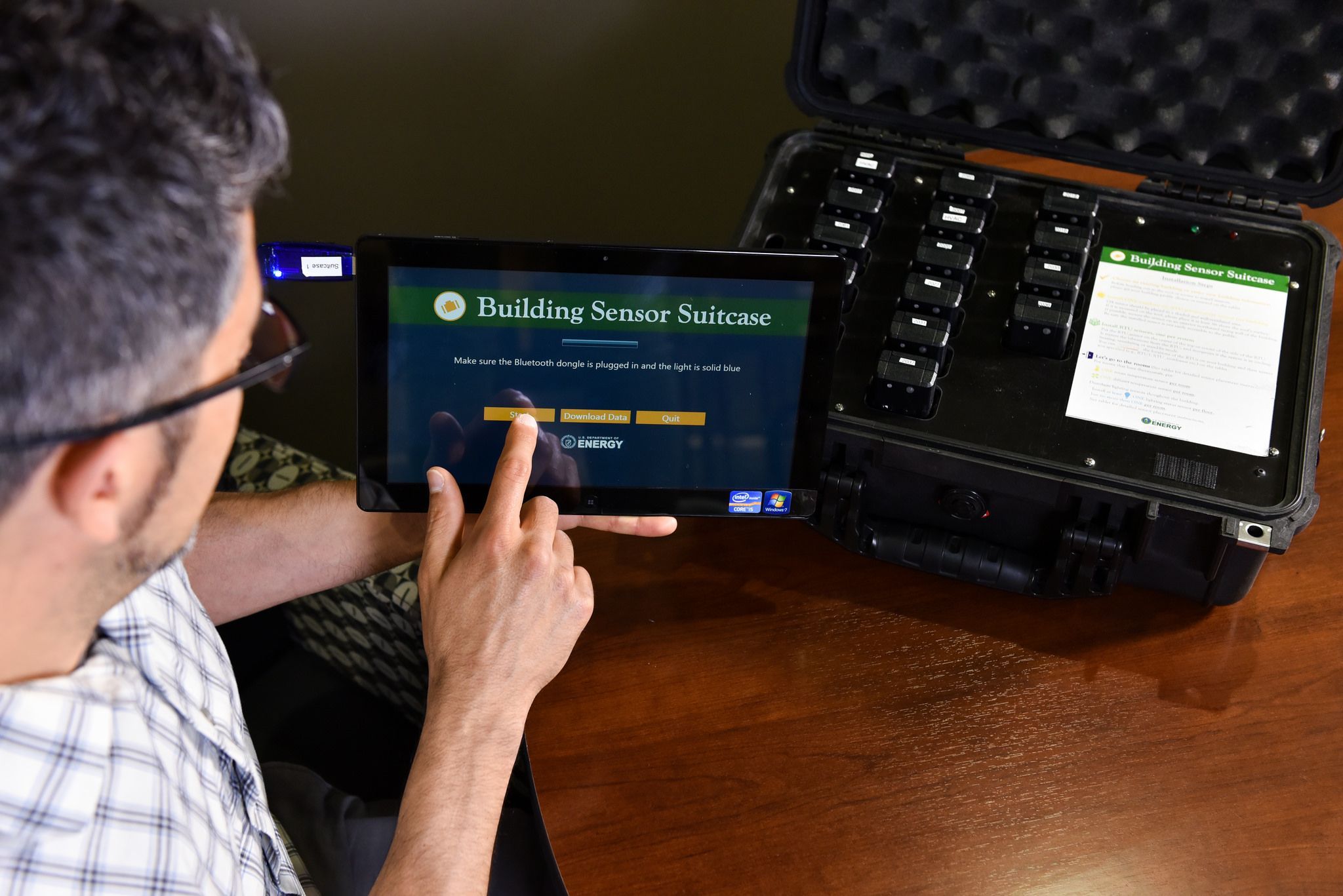 By the end of 2017, solar PV capacity will rival nuclear. By 2022, it could more than double nuclear capacity.
Read more
South Korea will oversee the construction of an integrated agriculture city in Egypt which will feature 50,000 smart greenhouses in addition to desalination and solar power plants.
Read more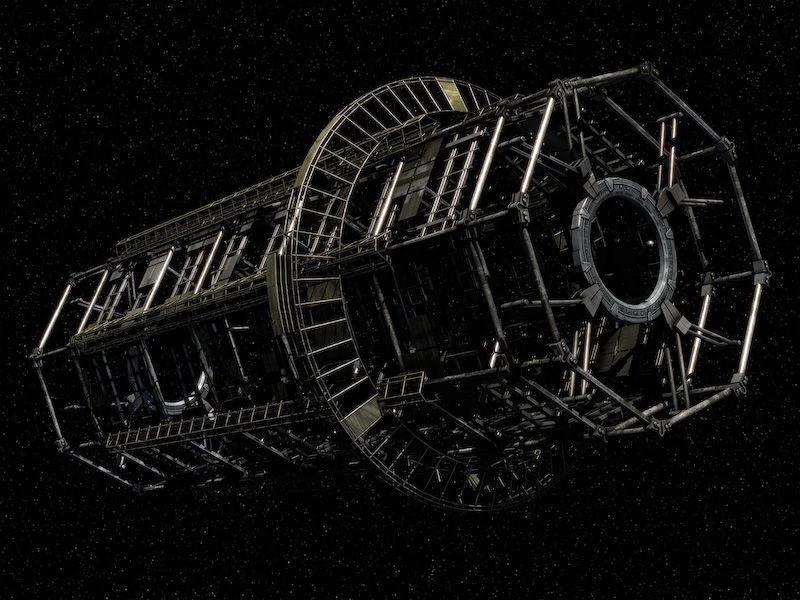 Many interesting ideas have been conceived for building space-based infrastructure in cislunar space. From O'Neill's space colonies, to solar power satellite farms, and even prospecting retrieved near earth asteroids. In all the scenarios, one thing remained fixed — the need for space resources at the outpost. To satisfy this need, O'Neill suggested an electromagnetic railgun to deliver resources from the lunar surface, while NASA's Asteroid Redirect Mission called for a solar electric tug to deliver asteroid materials from interplanetary space. At Made In Space, we propose an entirely new concept. One which is scalable, cost effective, and ensures that the abundant material wealth of the inner solar system becomes readily available to humankind in a nearly automated fashion. We propose the RAMA architecture, which turns asteroids into self-contained spacecraft capable of moving themselves back to cislunar space.
Read more
A newly discovered collective rattling effect in a type of crystalline semiconductor blocks most heat transfer while preserving high electrical conductivity — a rare pairing that scientists say could reduce heat buildup in electronic devices and turbine engines, among other possible applications.
A team led by scientists at the Department of Energy's Lawrence Berkeley National Laboratory (Berkeley Lab) discovered these exotic traits in a class of materials known as halide perovskites, which are also considered promising candidates for next-generation solar panels, nanoscale lasers, electronic cooling, and electronic displays.
These interrelated thermal and electrical (or "thermoelectric") properties were found in nanoscale wires of cesium tin iodide (CsSnI3). The material was observed to have one of the lowest levels of heat conductivity among materials with a continuous crystalline structure.
Continue reading "Scientists discover unique thermoelectric properties in cesium tin iodide" »