Archive for the 'transportation' category
The air cargo industry is already considering one-person flight crews. Self-flying planes may be next.
Read more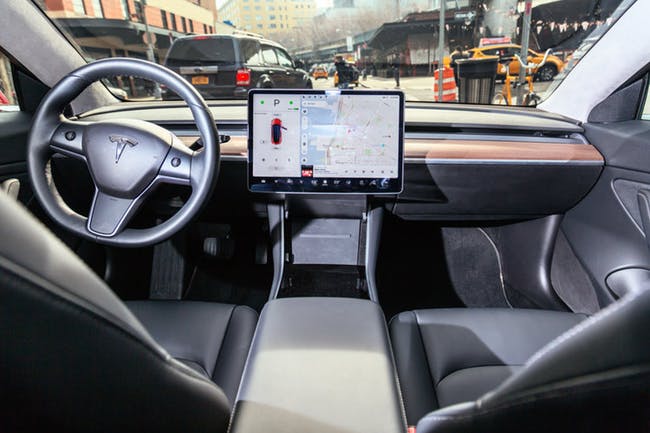 Tesla is shaking up the automotive industry. But which of Tesla's products and features are doing the disrupting, and who will be affected? A recent article by Benedict Evans delves into the details of this automotive disruption with comparisons to similar shake ups in the tech industry.
Evans uses the disruptive wave that Apple unleashed on Palm, Nokia, and other makers of previous-generation cell phones as an analogy. "When Nokia's people looked at the first iPhone, they saw a not-great phone with some cool features that they were going to build too, being produced at a small fraction of the volumes they were selling," he writes. "When many car company people look at a Tesla, they see a not-great car with some cool features that they're going to build too, being produced at a small fraction of the volumes they're selling."
But can Tesla be considered the Apple of the auto industry, and if so, what would that mean? Disruption occurs when a new technology or concept changes the basis of competition in a field. However, not every new technology turns out to be disruptive. "Some things do not change the basis of competition enough, and for some things the incumbents are able to learn and absorb the new concept instead," writes Evans, noting that business professor Clay Christensen calls this "sustaining innovation" as opposed to "disruptive innovation".
Continue reading "Tesla Software Could Completely Shake Up the Auto Industry" »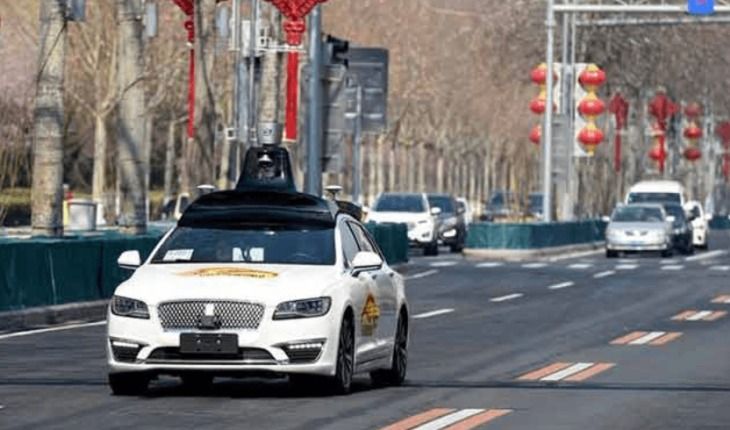 China wants to integrate four areas for stronger AI. China will use abundant data, hungry entrepreneurs, many AI scientists, and AI-friendly policy.
29 U.S. states have enacted their own laws regulating autonomous vehicles. And governors in 10 states have issued executive orders curbing testing and use.
In 2018, China adopted national self-driving car guidelines that allow any city to perform tests on self-driving cars. China has started engineering multi-tiered roads and entire cities tailored to incorporate driverless vehicles.
Continue reading "China plan to win AI with lots of money, data and easy regulations" »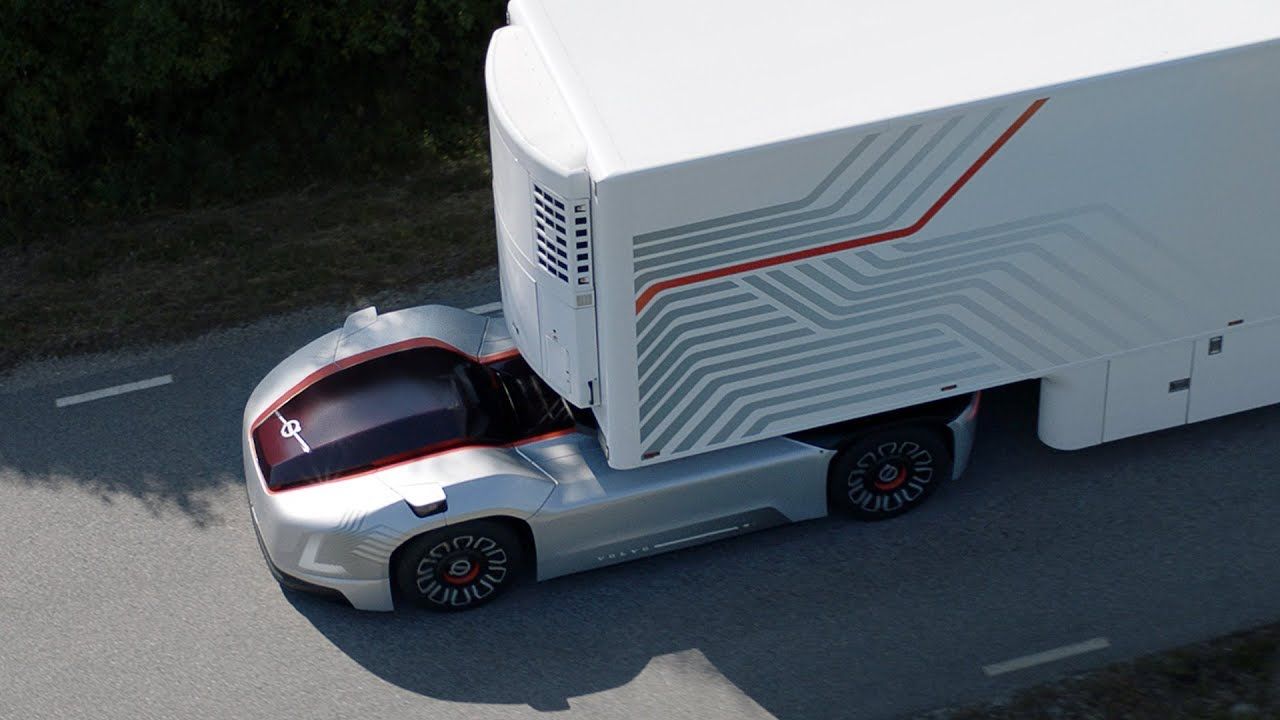 Vera, as the technology's been dubbed, was unveiled in September, and consists of a sort of flat-Tesla-like electric car with a standard trailer hookup. The vehicles are connected to a cloud service, which also connects them to each other and to a control center. The control center monitors the trucks' positioning (they're designed to locate their position to within centimeters), battery charge, load content, service requirements, and other variables. The driveline and battery pack used in the cars are the same as those Volvo uses in its existing electric trucks.
You won't see these cruising down an interstate highway, though, or even down a local highway. Vera trucks are designed to be used on short, repetitive routes contained within limited areas—think shipping ports, industrial parks, or logistics hubs. They're limited to slower speeds than normal cars or trucks, and will be able to operate 24/7. "We will see much higher delivery precision, as well as improved flexibility and productivity," said Mikael Karlsson, VP of Autonomous Solutions at Volvo Trucks. "Today's operations are often designed according to standard daytime work hours, but a solution like Vera opens up the possibility of continuous round-the-clock operation and a more optimal flow. This in turn can minimize stock piles and increase overall productivity."
Continue reading "No Safety Driver Here—Volvo's New Driverless Truck Cuts the Cab" »

Mercedes-Benz makes good on its previously announced $1 billion investment to bring electric vehicle manufacturing in the US – starting with breaking ground on a new battery factory in Alabama.
Last week, the German automaker held a ceremony to launch the construction of the factory, which is located seven miles from the Mercedes-Benz Cars vehicle production site in Tuscaloosa, Alabama.
Markus Schäfer, Member of the Divisional Board of Mercedes-Benz Cars, Production and Supply Chain, attended the ceremony:
Continue reading "Mercedes-Benz breaks ground on new battery factory for electric vehicles in the US" »

A pair of merchant ships collided causing a fuel spill in the Mediterranean Sea.
No injuries were reported in the collision.
French and Italian authorities are working to contain the spill.
French and Italian maritime authorities ays they have begun cleaning up a fuel spill that has spread 12.5 miles in the Mediterranean Sea after two cargo ships collided north of the island of Corsica.
Italy's coast guard said Monday it's recovering some of the polluted material and monitoring the spill amid changing weather conditions.
Read more
But some policy experts and scientists worry that African nations might become too reliant on other countries to provide training. Others doubt that the initiatives will truly boost African science, as similar projects planned at past forums have yet to produce noticeable benefits.
---
But critics worry the investment will make African countries too reliant on an outside power.
Read more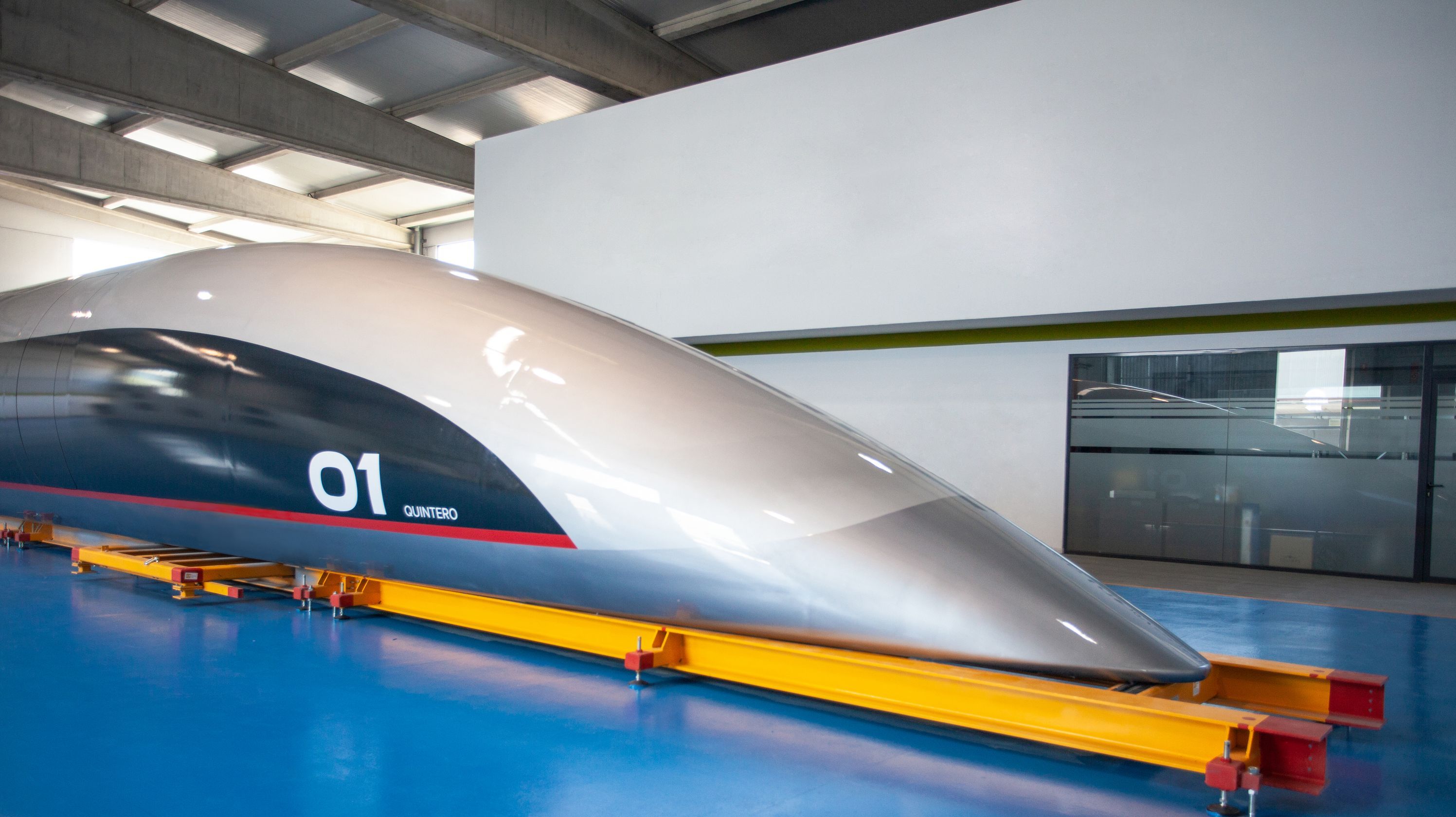 Hyperloop Transportation Technologies showcased the first full-scale Hyperloop capsule, named 'Quintero One.' USA TODAY.
Read more
Under current US safety rules, a motor vehicle must have traditional controls, like a steering wheel, mirrors, and foot pedals, before it is allowed to operate on public roads. But that could all change under a new plan released on Thursday by the Department of Transportation that's intended to open the floodgates for fully driverless cars.
The department, through the National Highway Traffic Safety Administration, "intends to reconsider the necessity and appropriateness of its current safety standards" as applied to autonomous vehicles, the 80-page document reads. In particular, regulators say they will look to change those safety standards "to accommodate automated vehicle technologies and the possibility of setting exceptions to certain standards — that are relevant only when human drivers are present."
Read more