Archive for the 'Peter Diamandis' category
Elon Reeve Musk is a South African-born Canadian-American business magnate, engineer, inventor and investor. He is the CEO and CTO of SpaceX, CEO and product architect of Tesla Motors, and chairman of SolarCity as well as co-chairman of OpenAI.
He is the founder of SpaceX and a co-founder of Zip2, PayPal, and Tesla Motors. He has also envisioned a conceptual high-speed transportation system known as the Hyperloop and has proposed a VTOL supersonic jet aircraft with electric fan propulsion. He is the wealthiest person in Los Angeles.
Several billionaires, most of them Californians, have been funding firms involved in developing life-extension technologies. What if they succeed? What if billionaires alive today live indefinitely and get ever richer?
February saw the announcement in Silicon Valley by X Prize founder, serial entrepreneur, and all-round gee-whiz future-technology promoter Peter Diamandis that he had cofounded a new company called Celularity.
He did so together with Dr. Bob Hariri, a renowned biomedical entrepreneur known for innovations in harvesting placental stem cells. Hariri had previously founded Celgene Cellular Therapeutics.
Continue reading "What if billionaires could live forever?" »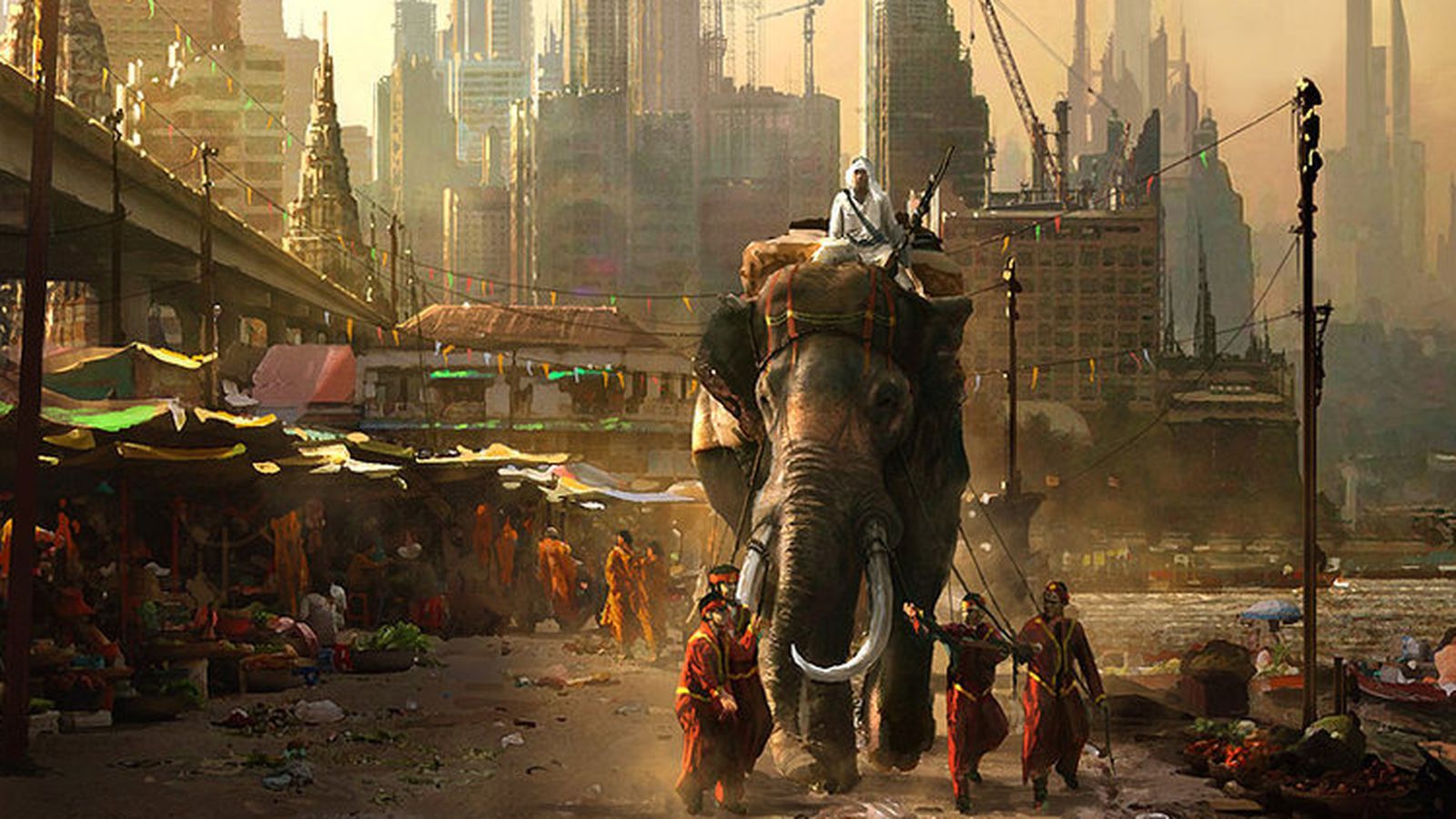 The X Prize Foundation has launched a number of competitions over the years that includes everything from addressing water quality and women's safety to exploring the depths of the ocean, to sending rovers to the moon. Now, it's assembled a supergroup of some of the world's best-known science fiction authors to help the organization imagine what the future will look like.
The Science Fiction Advisory Council is made up of 64 advisors, which includes some of the biggest names from the world of science fiction literature, film, and television: Charlie Jane Anders, Paolo Bacigalupi, Cory Doctorow, Neil Gaiman, David Goyer, Nancy Kress, Annalee Newitz, Larry Niven, Bruce Sterling, J. Michael Straczynski, Charles Stross, Andy Weir, and many others. Eric Desatnik, X Prize's senior public relations director, told The Verge in an e-mail that he brought the idea of the advisory council to the foundation's founder, Peter Diamandis last year, who "said yes before I could even finish my sentence."
The goal, he explains, "is to accelerate positive change in the world by bringing together" people who have already been doing just that. He noted that several of the foundation's projects, were inspired directly by science fiction stories, including this the tricorder-style device that was awarded a $2.6 million prize.
Continue reading "X Prize assembled a supergroup of sci-fi authors to develop its next competitions" »

Speaking at the Aspen Abu Dhabi Ideas Forum, Dr Brad Perkins, chief medical officer, Human Longevity, said: "Right now the most daunting and expensive human health problem that the world is facing is age related chronic disease. Our hypothesis at Human Longevity is that genomics and the technologies that support its application in medicine and drug discovery are going to be the next accelerant in extending a high performance human lifespan.
Human Longevity Inc has been funded with over $220 million and was founded by Craig Venter, Peter Diamandis and Robert Hariri.
Dr. Brad Perkins and other anti-aging researchers at commercial companies made the more conservative for anti-aging researchers that within about 40 years human longevity (maximum lifespan) will reach 140 years. Current life expectancy is about 80 years but with some countries and states at about 90 years for women. The confirmed longest lived person reached 122 years of age.
Continue reading "Future Human lifespan 140 years, 500 years, 1000 years or indefinite with aging damage repair and aging reversal" »

Learn all about the beginning of the private space race in the book.
How To Make A Spaceship
Book: https://goo.gl/7rF2al
Peter H. diamandis / XPRIZE julian guthrie / penguin press stephen hawking richard branson / virgin galactic
Continue reading "Elon Musk And SpaceX Are Sending Humans to the Moon" »

Can science really enable us stick around on Earth forever? Experts haven't developed ways to make us invincible, immortal beings who are unsusceptible to physical trauma or starvation. However, studies have been going on to make aging just another preventable disease. Effectively stalling the deterioration of our bodies would then mean humans could live indefinitely.
Peter Diamandis, co-founder of San Diego-based genotype research facility Human Longevity, Inc., spoke at the Singularity University in California last September about challenging aging and the deterioration of the body. The key to unlocking an indefinite lifespan was to improve the repair mechanisms of the body, said Diamandis. His research teams consider the possibility of using stem cells or nanomachines to regenerate our bodies.
Last year, researchers from the Stanford University School of Medicine have used chromosome extensions that dramatically increased the rate of cell division, a growth mechanism of our bodies that weakens over time. The development hints at a chance to turn back the biological clock.
Continue reading "Living Forever: What it Means to Have an 'Indefinite Lifespan'" »

In Brief
Peter Diamandis, founder and chairman of the XPRIZE Foundation, thinks the human species is headed for an evolutionary transformation.
The evolution of life has slowly unfolded over 3.5 billion years; but its pace has rapidly increased in recent years. Diamandis believes this heralds the next, exciting stages of human evolution.
In the next 30 years, humanity is in for a transformation the likes of which we've never seen before—and XPRIZE Foundation founder and chairman Peter Diamandis believes that this will give birth to a new species. Diamandis admits that this might sound too far out there for most people. He is convinced, however, that we are evolving towards what he calls "meta-intelligence," and today's exponential rate of growth is one clear indication.
In an essay for Singularity Hub, Diamandis outlines the transformative stages in the multi-billion year pageant of evolution, and takes note of what the recent increasing "temperature" of evolution—a consequence of human activity—may mean for the future. The story, in a nutshell, is this—early prokaryotic life appears about 3.5 billion years ago (bya), representing perhaps a symbiosis of separate metabolic and replicative mechanisms of "life;" at 2.5 bya, eukaryotes emerge as composite organisms incorporating biological "technology" (other living things) within themselves; at 1.5 bya, multicellular metazoans appear as eukaryotes are yoked together in cooperative colonies; and at 400 million years ago, vertebrate fish species emerge onto land to begin life's adventure beyond the seas.
Continue reading "Peter Diamandis Thinks We're Evolving Toward 'Meta-Intelligence'" »

"I've seen things you people wouldn't believe. Attack ships on fire off the shoulder of Orion. I watched C-beams glitter in the dark near the Tannhäuser Gate. All those moments will be lost in time, like tears…in…rain. Time to die." — Roy Batty, Blade Runner
Artificial intelligence has fascinated mankind for more than half a century, with the first public mention of computer intelligence recorded during a London lecture by Alan Turing in 1947. More recently, the public has been exposed to headlines that have increasingly contained references to the growing power of AI, whether that's been AlphaGo's defeat of legendary Go player Lee Se-dol, Microsoft's racist AI bot named Tay or any other number of new developments in the machine learning field. Once a plot device for science-fiction tales, AI is becoming real — and human beings are going to have to define their relationship with it sooner rather than later.
Peter Diamandis, co-founder and vice-chairman at Human Longevity, Inc., touches on that relationship in a post he authored on LinkedIn, titled "The next sexual revolution will be digitized." Diamandis points to recent reports showing that the Japanese are increasingly abandoning sex and relationships, while a growing subset of men report that they prefer to have virtual girlfriends over real ones.
Continue reading "Defining our relationship with early AI" »