Archive for the 'bitcoin' category
by Tatiana Moroz
The most moving thing to me about music is it's ability to change. It changes the mood, the atmosphere, and it fills us with emotion. It can unify mankind in the power of good and triumph over evil regimes. What most struck me was when we saw this in the 60's and 70's folk songs that became anthems for the civil rights, equality, and antiwar movements. Even as a little girl, I knew that this core drive and expression for freedom was critical to the success of humanity as we marched ever closer to the nightmarish visions painted in 1984 and Brave New World.
This is a heavy and serious purpose, but one I took to heart as I created songs of hope, sadness, life, beauty and love. I noticed that the music industry seemed averse to this type of meaning based songwriting, and the radio waves were filling with more vapid nonsense by the minute. However, I kept my head down and tried to educate myself on the ways we could organize society for the better.
Continue reading "Free The Art: Cryptocurrencies & communities unite with creators" »

The World Economic Forum has posted an article that hints at something that I have also suggested. (I am not taking credit. Others have suggested the idea too…But advancing tech and credible, continued visibility may help us to finally be taken seriously!)
I am not referring to purchasing and retiring carbon credits. I like that idea too. But here is a blockchain idea that can enable fleets of autonomous, shared, electric vehicles. Benefits to individuals and to society are numerous.
The future is just around the corner. Non-coin applications of the blockchain will support many great things. Goodbye car ownership. Hello clean air! The future of personal transportation.
Continue reading "Blockchain can dramatically reduce pollution and traffic jams" »

This pundit is very cogent, as he criticizes early Bitcoin adopters and evangelists. He believes that they are too wrapped up in the original blockchain implementation, and that what goes up must come down—or, at least, that the earliest implementation of a new technology cannot adapt and become the durable leader in the field that it launched.
It's the 15-minutes-of fame argument. But, I disagree! There are plenty of reasons to support, repair and expand Bitcoin—rather than fragment goodwill and abandon and a viable, two-sided network into 3,000 altcoins and blockchain startups.
Still, the author is very very bright and defends his position.
If you follow Bitcoin at all, then you know that its value is spiking. It has already surpassed a massive spike on Thanksgiving night 2013, and it has just surpassed the cost of an ounce of gold. [continue below image]
Like any commodity, the exchange value of Bitcoin is driven by supply and demand. But, unlike most commodities, including the US Dollar, the Euro or even gold, the eventual supply is capped. It is a mathematical certainty. Yet, demand is affected by many factors: Adoption as a payment instrument, early signs that it is being considered as a reserve currency, fascination by Geeks and early adopters and its use as a preferred tool by some criminals.
But chief among reasons for acquiring Bitcoin is speculation. Whether it is buy-and-hold or day trading, speculators still outnumber those who use Bitcoin to settle debts or to buy and sell other products and services. (Earlier this week, I argued that speculation is responsible for 85% of demand and of transactions—but that's another story).
Continue reading "Bitcoin ETF Buzz Offers Short Term Opportunity" »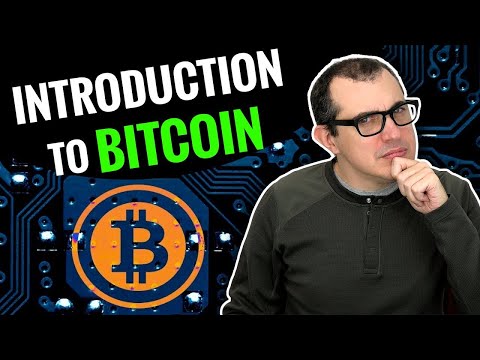 I use to hate it when my dad insisted that I read something longer than 2 paragraphs. (Something related to his interests, but not to my school work, his career or our family). That's because it shouldn't require a 30 minute read to determine if it piques my interest, as it does his.
But I am asking Lifeboat readers to invest 37 minutes in the video linked below. Even if you give it just 5 minutes, it will provide sufficient motive for you to stick around until the end. [continue below video]
I want you view it because we are on the threshold of something bigger than many people realize. Bitcoin and the blockchain is not just a new currency or a way of distributing books among network users. We are becoming involved with a radical experiment in applied game theory that is shockingly simple, but nascent. Opportunities abound, and the individuals who recognize those opportunities or learn to exploit them will benefit themselves as they benefit the global community. Because it is so radical (and because it clashes with deeply ingrained beliefs about authority, control mechanisms, democracy and money), it seems complex and risky—but it's really not.
I am a Bitcoin educator and columnist. I have taught college seminars in Bitcoin and I will be keynote speaker at the 2017 Digital Currency Summit in Johannesburg. I design online courses for the most popular cryptocurrency self-learning groups. But Antonopolous runs circles around me. He is a Bitcoin evangelist extraordinaire. All of his presentations are superb, but this one provides context. It conveys an understanding that Bitcoin novices and professionals equally appreciate. It answers questions the viewer hadn't asked, but would have.
Continue reading "Antonopolous Clarifies Blockchain's Profound Leap" »

At Quora, I occasionally play, "Ask the expert". Several hundred of my Quora answers are linked here. Today, I was asked "How much of Bitcoin's value is driven by speculation". This is my answer…
---
This is a great question! While the value of any commodity is determined by supply and demand, speculation is one component of demand. Another is the unique utility value inherent in a product or process. This is sometimes called 'intrinsic value'.
It's ironic that when a high fraction of value is driven by speculation, short-term value becomes volatile and long-term value becomes less certain—and less likely to produce returns for those same speculators.
Editor's Note: In the past few weeks, a significant spike in Bitcoin's value and trading volume relates to a pending regulatory decision expected at the end of next week. This activity is certainly driven by speculation. But for this article, I am considering periods in which the demands of individual events are less clear.
Continue reading "What Fraction of Bitcoin Value is Driven by Speculators?" »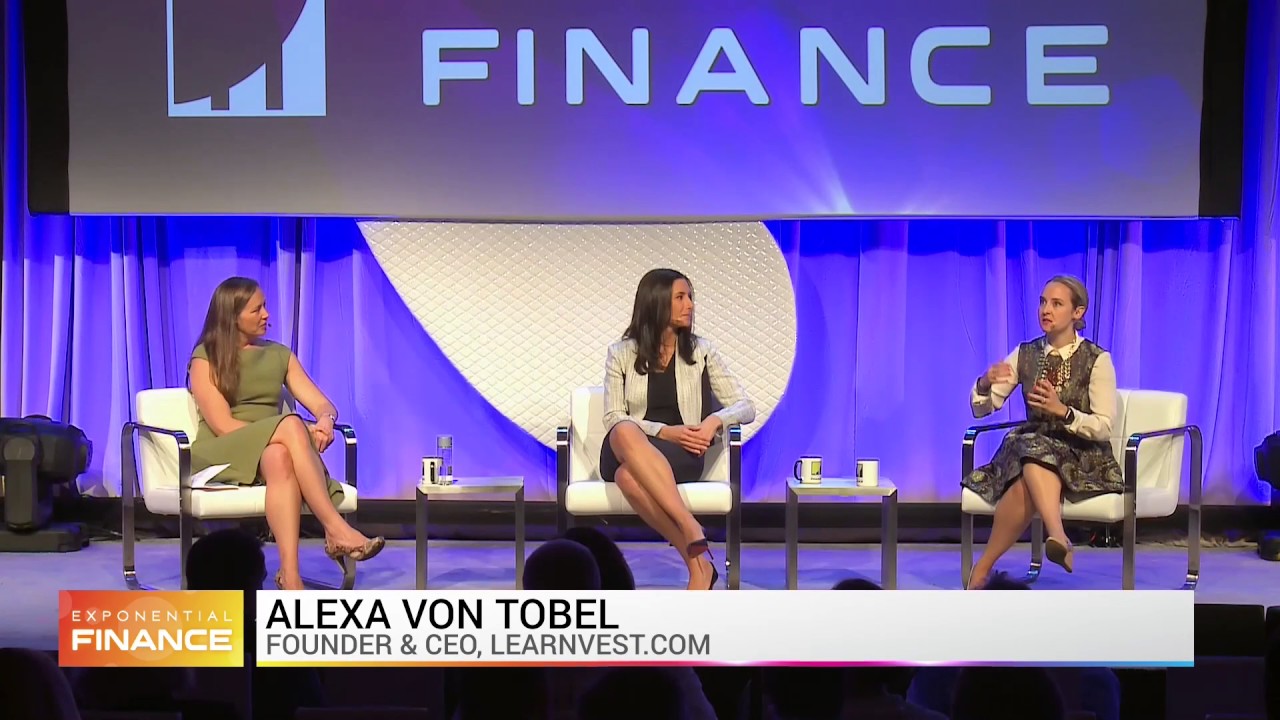 From digital currency to machine learning, the financial industry is being rocked by exponential technologies. Blockchain, artificial intelligence, big data, robotics, quantum computing, crowdfunding, and computing systems are allowing startups to solve consumer needs in new ways.
The downfall of the world's largest institutions may not be imminent, but these new technologies are breaking up the previously rock solid foundation of finance, and allowing the fintech world to spring through the cracks. What's happening now will rewrite the future of finance for years to come. By recognizing this reality and planning for it now, financial professionals can learn to thrive in an increasingly uncertain global economy.
Continue reading "Financial Leaders: Make Your Mark on the Future at Exponential Finance" »

A new world is coming — been waiting for a while. Glad we're finally seeing the promotion.
---
As Internet-of-Things keep expanding the need for interoperability and sharing of resources become a necessity. IOTA enables companies to explore new business-2-business models by making every technological resource a potential service to be traded on an open market in real time, with no fees.
Read more
MIT has never stood stand still in the presence of change and opportunity. Their Media Lab Currency Initiative is at the forefront of Blockchain and Bitcoin research. With the fracture of the founding core team, MIT stands to become the universal hub for research and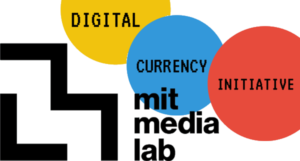 development.
The initiative now has a team of 22 people and at least
seven ongoing research projects, and it nurtures three startups that use cryptocurrencies and the underlying technology in a variety of ways. Blockchain research now sits alongside transparent robots that eat real-world fish, solar nebula research, and other imaginative, futuristic projects in progress at the university.
The initiative has already funded the work of bitcoin protocol developers and has supported research, going far beyond bitcoin—even partnering with Ripple Labs and developing enterprise data projects.
Now, the MIT Media Lab Digital Currency Initiative is working on 3 big Blockchain ideas:
Continue reading "MIT is working on 3 BIG Blockchain Ideas" »