Archive for the 'bitcoin' category
Bitcoin was hit by a double whammy this week. On Tuesday, Jamie Dimon of JP Morgan declared that Bitcoin is a fraud that will "blow up". Then, just this morning, a Bitcoin exchange in China announced that it would shut its doors in response to verbal pressure from regulators and an uncertain regulatory environment.
Don't ya just love it when bad news breaks on Bitcoin? I sure do! It creates a buying opportunity. After all, just look at what happened after the last five bouts of bad news:
In each case, the Bitcoin exchange rate dropped—very briefly—and then climbed higher with renewed vigor. Heck it, doubled from $2400 to $4800 in just the past month! But here's a the real question: Does either bad news events have legs? Does it spell the end of Bitcoin adoption and enthusiasm, at least for now?
Continue reading "Bad News is Good News for Bitcoin Investors" »

On August 1 2017, the value of a Bitcoin was at $2,750 US dollars. Today, just over one month later, it is poised to leap past $5,000 per unit. With this gain, many people are asking if Bitcoin has any genuine, inherent value. Is it a pyramid scheme? —Or is it simply a house of cards ready to collapse when the wind picks up?
In a past article, I explained that Bitcoin fundamentals ought to place its value in the vicinity of $10,000.* (At the time, it was less than $450, and had even fallen to $220 in the following year).
For many consumers viewing the rising interest in Bitcoin from the stands, there is great mystery surrounding the underlying value. What, if anything, stands behind it? This is a question with a clear and concise answer. In fact, it has a very definitive and believable answer—but it is easiest to understand with just a little bit of historical perspective.
At one time, G7 fiat currencies were backed by a reserve of physical Gold or the pooling or cross-ownership of other currencies that are backed by gold. That ended in 1971 when the Bretton Woods agreement was dissolved by president Richard Nixon in Ithaca NY.
Continue reading "Spell it Out: What, exactly, backs Bitcoin?" »

Hyder Jaffrey, head of strategic funding and fintech innovation at UBS, stated: "We have been in discussions with central banks and regulators and we will continue that over the next 12 months with the aim of a limited 'go live' at the back end of 2018."
---
'Utility settlement coin' aims to launch next year for blockchain settlements.
Read more
Set on Sir Richard Branson's Necker Island, the third annual Blockchain Summit, hosted by BitFury, a leading full service Blockchain company, and Bill Tai, a venture investor and technologist, has come to a close. This event was an intimate, if perfectly balanced, gathering of technology, policy, investment and business leaders from around the world and across sectors. Topics ranged from the public policy implications of what is being heralded as a foundational technology, to new emerging business models that can ride on the very rails that enabled the global bonanza of digital currencies like Bitcoin. A key question that underpinned the Summit is if Blockchain could not have existed without the Internet, what could not exist without Blockchain?
Blockchain technology can undoubtedly change industries, especially those that labor under often byzantine, opaque and friction-laden business models. While many of the early pioneers are focusing on finance and insurance, the opportunities for this radical technology may very well reorder society as we know it. The remarkable case of Estonia, for example, shows a country reinventing itself into a future-proof digital state, where citizen services are rendered nearly instantaneously and to people all over the world. Similarly, promising work inspired by the famed Peruvian economist, Hernando de Soto, on improving land registries is being carried out by BitFury in a host of countries. With land and property being the two largest assets people will own — and the principal vehicle of value creation and wealth transfer — an unalterable, secure and transparent registration process should give the world comfort and elected leaders longevity.
What drives this unique technology is the power of distributed singularity, from which Blockchain's identity pioneers like Dr. Mariana Dahan, who launched the World Identity Network on Necker Island, and Vinny Lingham of Civic, draw their inspiration. Blockchain operates on the basis of a distributed ledger (or database) system, inexorably marching forward recording and time-stamping transactions or records. While some may herald Bitcoin as Blockchain's "killer app," it is easy to maintain that the killer app is not the digital currencies that ride on Blockchain's rails, but rather the rail system altogether. Two trains can ride on rails. But a high-speed maglev train is a decidedly faster mode of transport than a steam engine. Just as the maglev makes little or no contact with the rails enabling low-friction transport, the Blockchain can greatly reduce the friction in how the world transfers and records value.
Continue reading "Blockchain and the Power of Singularity" »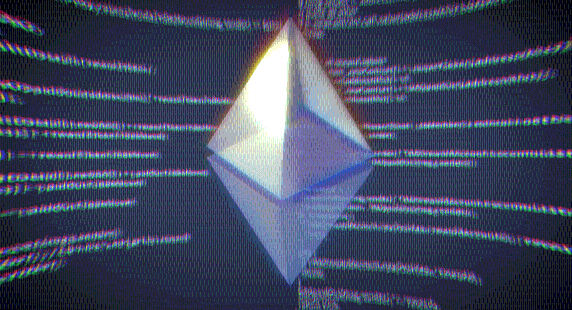 With Russia looking to cure its economy of a hydrocarbon addiction, a consortium of the country's biggest banks is proposing that it explores a different kind of gas for the answer.
The lenders, including Sberbank PJSC and VTB Group, aren't developing gas of the natural variety. It's also the name of a virtual unit based on the blockchain of ethereum, the world's biggest cryptocurrency after bitcoin. The banks are hoping that by adopting the technology they will make payments safer and faster, while thrusting Russia to the forefront of a trend that's transforming the financial industry.
Read more
Yesterday was D-Day in the Bitcoin world: On Tuesday, Aug 1st 2017, Bitcoin Cash (BCH) forked off of Bitcoin (BTC). For anyone with control over their wallet and private keys, they now have an equal amount of BTC and BCH.
I have a Bitcoin wallet. Yet, I don't have any new Bitcoin Cash—and I have no one to blame but myself. Will I ever get the BCH associated with my pre-fork coins?
I think that it is likely, though certainly not assured. If not, it will still be my fault. After all, I had fair warning from the company that I trust as custodian of my assets.
A Cryptocurrency Mantra:
"Woe be the person who trusts decentralized cash to a custodian"
I trust Coinbase for good reason. I left my BTC in my Coinbase wallet and vault throughout the fork. Let me tell you how I view the risks of failing to remove my coins before August 1…
Solutions with blockchain are helping against the battle of extreme poverty and improving the lives of refugees. BanQu is banking the unbankable.
Read more
Ephemerisle, a free California festival described as "Burning Man on water," is a favorite with the cryptocurrency community.
Read more