Archive for the 'futurism' category
We all knew this was going to happen eventually. But this is a seriously dangerous time for this kind of technology to come out, given the state of the country'…s complete lack of ability to apparently discern truth from blatant self-serving lies. I wonder how many of these it would take to start a war, how many of these it would take to start a revolution.
---
Barack Obama appears to say, "Stay woke, bitches."
Read more
KILAUEA VOLCANO, BIG ISLAND (HawaiiNewsNow) — Scientists with the U.S.G.S. issued a Volcano Activity Notice on Tuesday, warning that the magma system beneath Kilauea's East Rift Zone had become increasingly pressurized and that a new vent could form 'at any time' if conditions persist.
Based on data observed over the past month, the new vent could form on either the existing Pu'u O'o cone or on an adjacent area along the East Rift Zone, scientists say.
Magma is currently accumulating 'at shallow depths' beneath the existing Pu'u O'o eruption. The last time a major vent opened in the area was June 27, 2014 – the appropriately-named June 27th Flow sent lava flowing more than 12 miles into the town of Pahoa, causing minor damage to roads and structures.
Continue reading ": New Kilauea lava vent could form 'at any time,' scientists say" »

If it's started to feel like all summer blockbuster movies are being written by robots [INSERT FORMER PRO WRESTLER, INSERT GIANT CGI ANIMAL], you'll be disquieted to learn that that future may not be too far off.
The meditation app Calm teamed up with the tech team at Botnik to write a new Brothers Grimm-style fairy tale entirely through artificial intelligence. By inputting the data from existing Brothers Grimm stories and using predictive text technology (and with a few human writers stitching things together), the group at Botnik crafted "The Princess and the Fox," a story about "a talking fox [who] helps the lowly miller's son to rescue the beautiful princess from the fate of having to marry a dreadful prince who she does not love."
"We're doing for the Brothers Grimm what Jurassic Park did for dinosaurs," says Michael Acton Smith, co-founder of Calm, in a press press release. "We're bringing them back from the dead, with modern science." (It perhaps bears remembering here that Jurassic Park famously did not end well.)
Continue reading "Artificial intelligence is writing fairy tales now, and humanity is doomed" »

Serotonin influences the way humans make decisions. If scientists replicate this in an artificial intelligence system, depression could be a side-effect.
Read more
Once known as the source of "dumb money" – investments that could hurt, instead of help, tech start-ups in the long-run – Chinese investors now have found many happy recipients. In India, start-ups from fintech to e-commerce to transport have all rolled out the red carpet for Chinese investors, not only for their capital but also for their successful track records in similar markets.
---
Western funding still dominates India's start-up scene, but entrepreneurs are turning East for cash and expertise that will keep them viable in the long term.
By Coco Liu
Continue reading "Made for each other: Indian start-ups and Chinese investors" »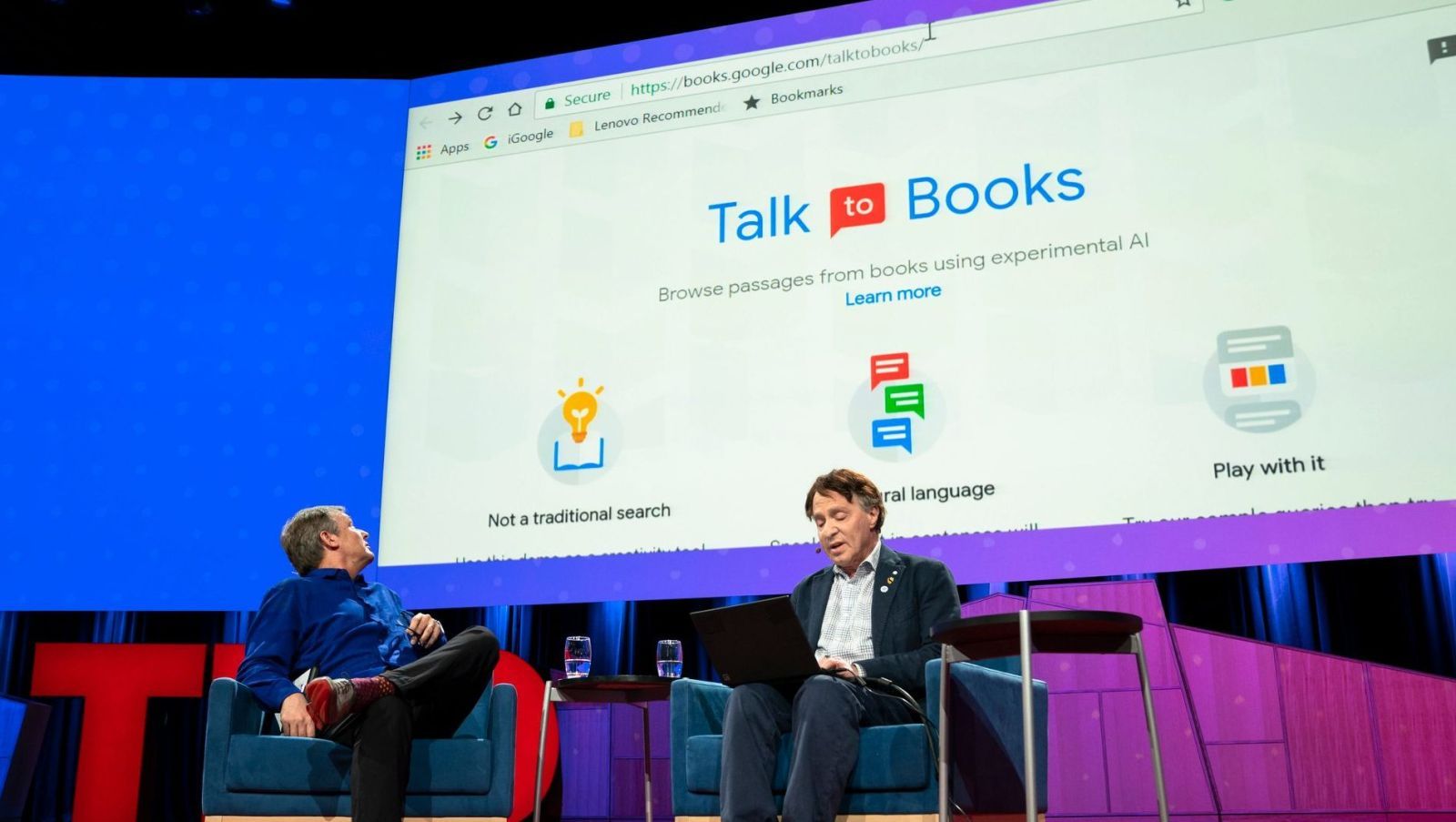 Vancouver, British Columbia, Canada
Imagine if you could gather thousands of writers in a circle to discuss one question. What would optimist Thomas L. Friedman say about intervening in Syria, for example? Would chaos theorist Santo Banerjee concur?
Google now has a way to convene that kind of forum—in half a second. Speaking to TED curator Chris Anderson yesterday (April 13), legendary futurist Ray Kurzweil introduced "Talk to Books" a new way to find answers on the internet that should bring pleasure to researchers, bookworms and anyone seeking to expand their thinking on a range of topics.
Continue reading "Google's astounding new search tool will answer any question" »

Seven Brief Lessons on Physics sold over a million copies around the world. Now Rovelli is back to explore the mysteries of time. He tells Charlotte Higgins about student revolution and how his quantum leap began with an acid trip.
• Extract from Carlo Rovelli's new book: on the elastic concept of time.
Read more