Archive for the 'security' category
Hello, and welcome back to the Beyond NERVA blog, and the second installment in our series on NASA's current plans for in-space nuclear reactors. Last time, we looked at the experiments leading up to the development of NASA and the Department of Energy's newest reactor. Today, we're looking at the reactor that will be tested by the end of this year (2017), and the reactors that will follow that test. We have two more installments after this, on larger power systems that NASA has planned and done non-nuclear testing on, but can't continue due to the testing and regulatory limitations it operates under. These are the Fission Surface Power program and Project Prometheus.
As we saw in the last post, in-space nuclear reactors have been flown before, mainly by the USSR, and their development in the West has stalled in terms of testing since the 1970s. However, a recent (2012) test at the National Nuclear Security site by scientists and engineers from the Department of Energy and NASA, the Desktop Using Flattop Fission test (DUFF), has breathed new life into the program by demonstrating new heat transport and power conversion techniques with a nuclear reactor for the first time.
Now, the results of this experiment are being used to finalize the design and move forward with a new reactor, the Kilowatt Reactor Utilizing Stirling TechnologY, or KRUSTY. This is an incredibly simple small nuclear reactor being developed by Los Alamos National Laboratory (LANL) for the DOE, and Glenn Research Center (GRC) and Marshall Spaceflight Center (MSFC) for NASA.
Continue reading "KRUSTY: First of a New Breed of Reactors, Kilopower Part II" »

Gaps in coverage leave interceptors less-equipped to defeat the threats of tomorrow.
No missile defense is better than the sensors that tell the interceptors where to go and what to kill. The Ground-based Midcourse Defense system, or GMD, draws upon considerably more sensors for homeland defense than when operations began in 2004, but shortfalls remain. The North Korean and other missile threats are not diminishing, and it's time to get this right.
In a forthcoming report, we recommend that the Defense Department and Missile Defense Agency take several steps to improve the sensor backbone of America's homeland missile defenses, including fielding a space layer, filling radar gaps, adding omnidirectional focus, and improving command and control. Unfortunately, the budget for missile defense sensors has fallen considerably over the past decade, exactly the wrong trend for our changing security environment.
Continue reading "US Missile Defenses Need Better Sensors, and Soon" »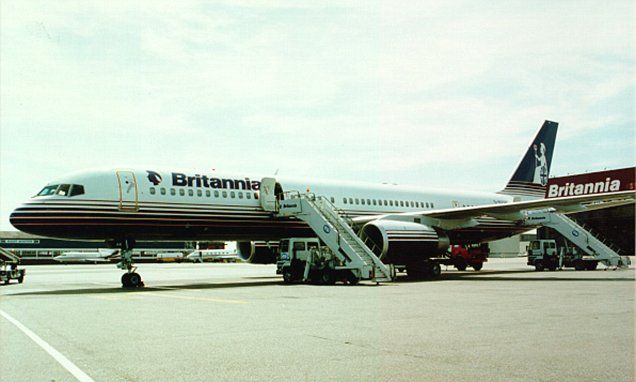 A group of security researchers has remotely hacked a Boeing 757 aircraft without the knowledge of the pilots, a US government official has claimed.
Robert Hickey, a Homeland Security cyber investigator, managed to take over the passenger jet on the runway at Atlantic City airport, New Jersey.
Continue reading "Boeing 757 controls remotely HACKED while on the runway" »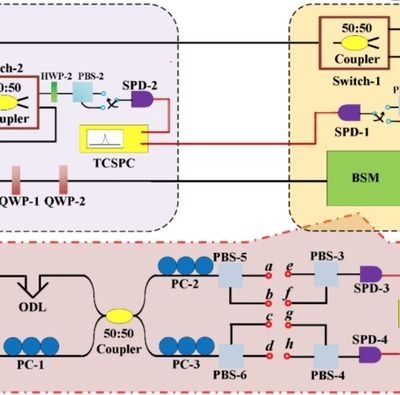 By sending quantum information several kilometers, the researchers took a big step toward the future of information security.
A team of Chinese researchers say they have completed the first long-distance quantum secure direct communication, a critical step toward sending messages that are truly safe from eavesdropping.
The information traveled 2.7 kilometers along a quantum channel, the team said in a paper that was peer-reviewed by China's Science Bulletin journal and placed online Oct. 22.
Continue reading "China Has A Breakthrough in Spy-Proof Quantum Communications" »

Today's Sputnik moment is China's rapid growth as an economic and technological superpower. In 2017 alone, China has outpaced the United States in renewable energy efforts and has become the standard-bearer in combating climate change and advocacy for globalization. Similarly, China is rapidly moving towards taking the lead in technology from the United States and is looking at quantum computing and artificial intelligence as areas for growth to do so.
The Verge recently published an article citing Alphabet chief executive officer Eric Schmidt's perspective that the United States is falling behind when it comes to research and development in artificial intelligence, particularly compared to the rapid pace of innovation that China has set in the field. Schmidt, who is also the chair of the Defense Innovation Advisory Board, gave those remarks as part of a discussion at The Artificial Intelligence and Global Security Summit held by The Center for a New American Security (CNAS), a nonprofit think tank dedicated to research and analysis on how the United States can make informed policy-making decisions on national security and defense.
Read more
The user, "devops199", triggered the flaw apparently by accident. When they realised what they had done, they attempted to undo the damage by deleting the code which had transferred ownership of the funds. Rather than returning the money, however, that simply locked all the funds in those multisignature wallets permanently, with no way to access them.
"This means that currently no funds can be moved out of the multi-sig wallets," Parity says in a security advisory.
Effectively, a user accidentally stole hundreds of wallets simultaneously, and then set them on fire in a panic while trying to give them back.
Continue reading "'$300M in Cryptocurrency' Accidentally Lost Forever Due to Bug" »

Shoebox sized satellites could be the key to fast-track development of space quantum communication.
Read more
However, some researchers said it was unclear when the system would be completed, as the development was encountering many difficulties due to the technical limits of facial recognition technology and the large population base.
---
Project aims to achieve an accuracy rate of 90 per cent but faces formidable technological hurdles and concerns about security.
PUBLISHED : Thursday, 12 October, 2017, 9:01pm.
Continue reading "China to build giant facial recognition database to identify any citizen within seconds" »

Through behavioral biometrics, a wearable glasses continuous authentication system improves privacy protection by detecting imposters through voice & touch.
Read more