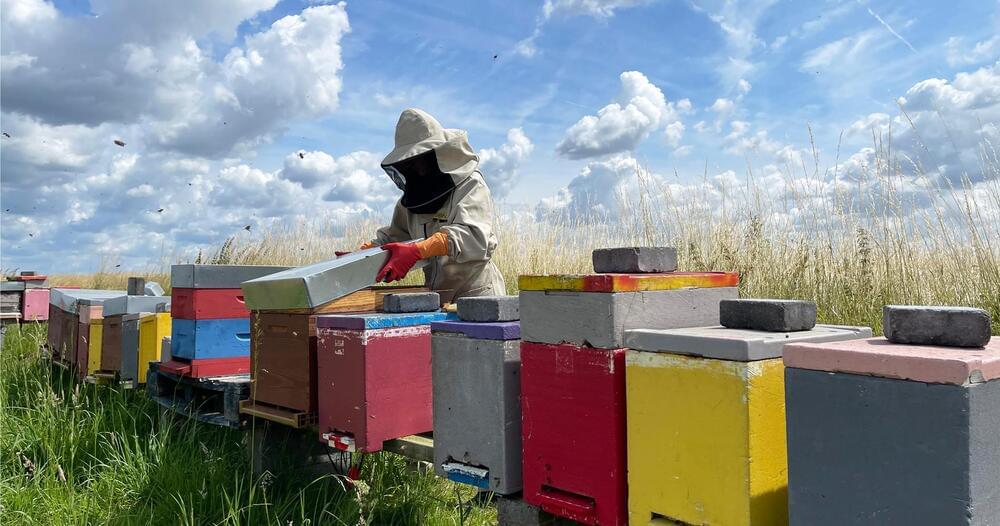 When Karl Wenner looks at his farm on Upper Klamath Lake in the mountains of southern Oregon, he sees a landscape in transition.
He and his partners converted part of their fields of barley into wetlands along the shore of the lake to filter runoff and protect the quality of the water that eventually flows back into the Klamath River, which empties into the Pacific on California's coast. The project is part of a larger effort to clean up the river, remove dams and bring back salmon.
At Lakeside Farms, that transformation is being guided by a surprising source of information: the pollen collected by tens of thousands of honeybees. A Belgian start-up called BeeOdiversity enlisted Wenner, who is also a beekeeper, to help in a survey in the Klamath River Basin. Each colony, with 50,000 bees, harvests pollen over an area of more than two square miles, collecting as many as 4 billion tiny samples in a year. The resulting data creates a clear, accurate picture of the plant life and pollution present in the environment.