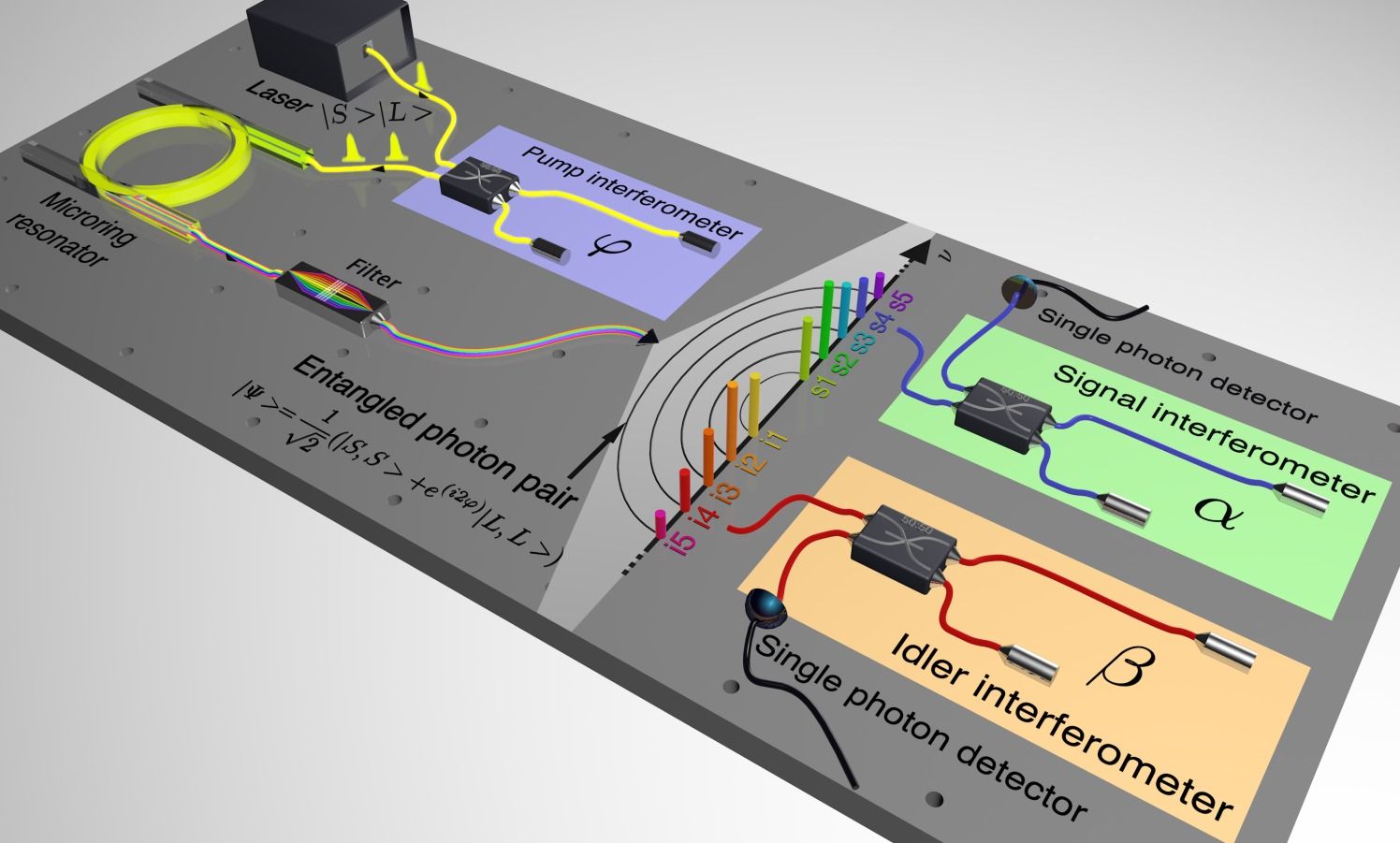 Quantum mechanics, with its counter-intuitive rules for describing the behavior of tiny particles like photons and atoms, holds great promise for profound advances in the security and speed of how we communicate and compute.
Now an international team of researchers has built a chip that generates multiple frequencies from a robust quantum system that produces time-bin entangled photons. In contrast to other quantum state realizations, entangled photons don't need bulky equipment to keep them in their quantum state, and they can transmit quantum information across long distances. The new device creates entangled photons that span the traditional telecommunications spectrum, making it appealing for multi-channel quantum communication and more powerful quantum computers.
"The advantages of our chip are that it's compact and cheap. It's also unique that it operates on multiple channels," said Michael Kues, Institut National de la Recherche Scientifique (INRS), University of Quebec, Canada.
Read more