At one time or another, we've all been encouraged to "maximize our potential." In a recent interview, Academic and Entrepreneur Juan Enriquez said that mankind is making progress toward expanding beyond its potential. And the changes, he believes, could be profound.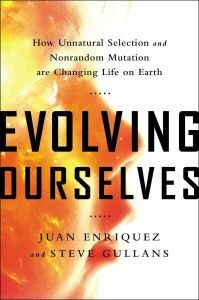 To illustrate the process, Enriquez theorized what might happen if we were to bring Charles Darwin back to life and drop him in the middle of Trafalgar Square. As Darwin takes out his notebook and starts observing, Enriquez suggested he would likely see what might appear to be a different species. Since Darwin's time, humans have grown taller, and with 1.5 billion obese people, larger. Darwin might also notice some other features too that many of us take for granted — there are more senior citizens, more people with all their teeth, a lot fewer wrinkles, and even some 70-year-olds running in marathons.
"There's a whole series of morphologies that are just different about our bodies, but we don't notice it. We don't notice we've doubled the lifespan of humans in the last century," Enriquez said. "We don't notice how many more informations (sic) come into a brain in a single day versus what used to come in in a lifetime. So, across almost every part of humanity, there have been huge changes."
Part of the difference that Darwin would see, Enriquez noted, is that natural selection no longer applies as strongly to life and death as it once did. Further, random gene mutations that led to some advantages kept getting passed down to generations and became part of the species. The largest difference, however, is our ongoing move toward intelligent design, he said.
Continue reading "Can We Evolve Ourselves To Expand Beyond Human Potential?" »