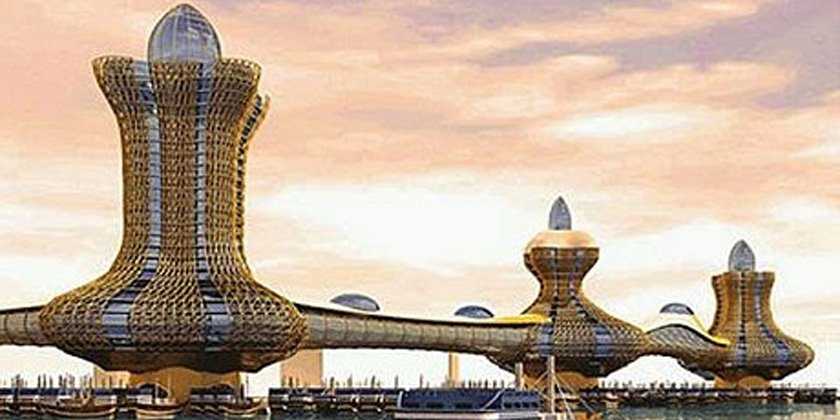 Dubai has given the green light to yet another outrageous building project — a 4,000-acre complex of towers inspired by characters from Arabian Nights, including Aladdin and Sinbad the Sailor.
"Aladdin City" will feature six towers, some designed to resemble Aladdin's magic lamp, linked by air-conditioned bridges with moving walkways (magic carpets?).
Construction will begin next year, and although the total cost has yet to be revealed, Hussain Nasser Lootah, Director-General of Dubai Municipality, told the Future of Dubai website that it had the funds to finance the project.