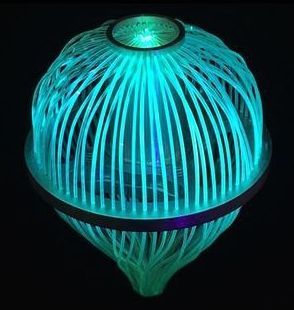 So far the system can be used to receive signals carrying data at rates of up to 2.1 gigabits per second, though the team claims it could go faster if it were built to absorb infrared, rather than blue, light.
It's worth pointing out that this isn't the first piece of hardware to emerge from the Connectivity Lab. Famously, it's been working on a solar-powered drone to deliver Internet access. That particular project is progressing slowly, though, so despite the fact that the team behind the new laser device plans to test it in a real-world setting, there's likely still much development ahead before it's used widely.
The social network is, however, busy pursuing plenty of other projects to take data to the sticks. Most notably, its Telecom Infra Project will use open-source cellular networks to achieve similar results. That way, you see, anyone will be able to sign up on Facebook.
Continue reading "Facebook plans to beam fast Internet to remote areas using lasers" »