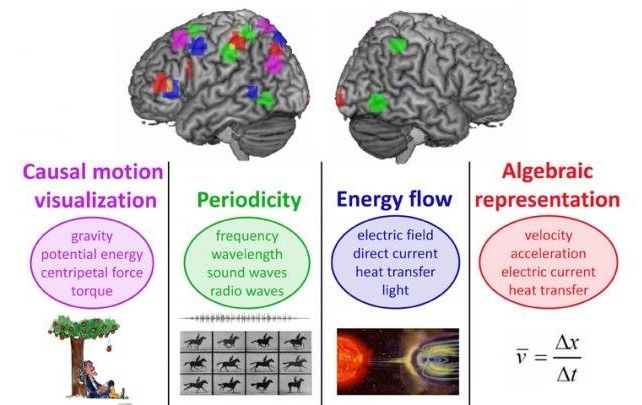 The human brain was initially used for basic survival tasks, such as staying safe and hunting and gathering. Yet, 200,000 years later, the same human brain is able to learn abstract concepts, like momentum, energy and gravity, which have only been formally defined in the last few centuries.
New research from Carnegie Mellon University has now uncovered how the brain is able to acquire brand new types of ideas. Published in Psychological Science, scientists Robert Mason and Marcel Just used neural-decoding techniques developed at CMU to identify specific physics concepts that advanced students recalled when prompted. The brain activation patterns while thinking about the physics concepts indicated that all of the students' brains used the ancient brain systems the same way, and the patterns revealed how the new knowledge was formed — by repurposing existing neural systems.
The findings could be used to improve science instruction.
Continue reading "Scientists discover how the brain repurposes itself to learn scientific concepts" »