Page 8
Globally, antimicrobial resistance or AMR is becoming a core political, social and economic problem. The implications could never be more real than in Asia where, if no immediate action is taken, by 2050 about five million people are projected to die every year of conditions linked to bacterial infections resistant to antibiotics. This figure will be more than estimated cancer fatalities.
---
Katinka De Balogh says governments, individuals and health care professionals must all act to curb misuse before antibiotic-resistant bacteria creates a public health calamity.
Read more
Ahshok Goel has been employing a robot as one of his teaching assistants. But the thing is, the students never realized that they were talking to a robot.
IBM's Watson platform has done a number of remarkable things since its inception. Robots in retail stores are now powered by Watson, as are virtual assistants, and (of course) intelligent chatbots. If you aren't farmilar with it, Watson gives robots and virtual platforms the ability to understand, learn, sense, and experience.
Read more
Good idea, they could use the help!!
---
Updated at 5 p.m. ET
Continue reading "FAA Approves Drone As 'Cell Phone Tower In The Sky' For Puerto Rico" »

Wow!!
---
The Pentagon is developing an emerging technology able to track, target and destroy approaching ICBMs and decoys simultaneously — by attaching a new Multi-Object Kill Vehicle, or MOKV, to a Ground Based Interceptor.
Development of the MOVK is intended to evolve from existing tests with the EKV, however industry and Pentagon developers do not want to rush the system in order to ensure it is well suited to destroy emerging threats anticipated five, ten or more years from now, Norm Montano, Raytheon EKV Program Director, told Scout Warrior in an interview last year.
Continue reading "New Missile Defense Agency Interceptor Destroys Multiple ICBMs, Decoys" »

Radioactive waste continues to pour from Exelon's Illinois nuclear power plants more than a decade after the discovery of chronic leaks led to national outrage, a $1.2 million government settlement and a company vow to guard against future accidents, an investigation by a government watchdog group found.
Since 2007, there have been at least 35 reported leaks, spills or other accidental releases in Illinois of water contaminated with radioactive tritium, a byproduct of nuclear power production and a carcinogen at high levels, a Better Government Association review of federal and state records shows.
No fines were issued for the accidents, all of which were self-reported by the company.
Continue reading "Investigation: Radioactive leaks at Illinois nuclear plants" »

The global datasphere is expected to grow to 163 zettabytes annually by 2025, and flash memory is enabling Artificial Intelligence to manage it. http://bit.ly/2yUvZej
Read more
There so sweet, just being around a dog is pure love & happiness!
---
Researchers found a lower risk of cardiovascular disease in owners of dogs, especially hunting breeds.
Read more
Would love to see inside one of these trucks.
---
Elon Musk unveiled the Roadster's return toward the end of an event that was supposed to be all about Tesla's new Semi trucks.
Read more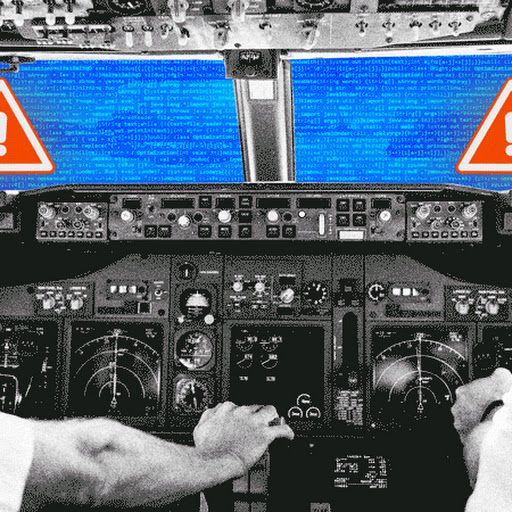 Hopefully not!
---
Hacking experts having been warning for years that it's too easy to breach a cockpit's defenses. Now an alarming government test proves their point.
Read more