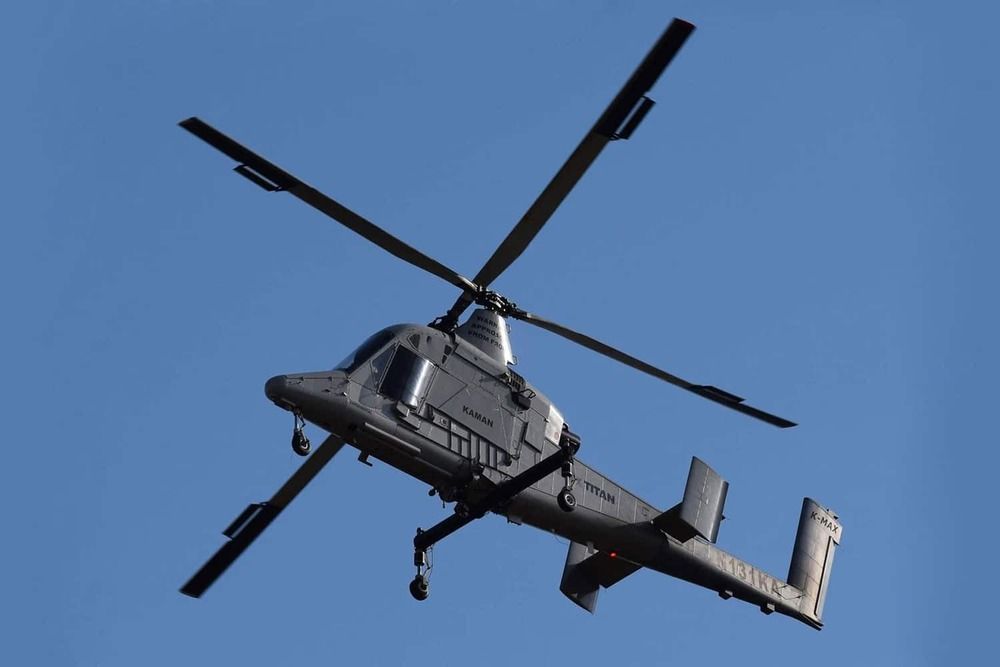 The aircraft can lift up to 2722 kg with unmatched performance in hot and high conditions.
---
Kaman Air Vehicles performed the maiden flight with the world's first heavy-lift unmanned helicopter for the commercial market, the K-MAX TITAN, last month.
Kaman's K-MAX helicopter has been flying unmanned cargo missions for US forces in Afghanistan for roughly a decade now. Now, the company is introducing a commercial version to the market.
Continue reading "K-MAX TITAN, the world's first commercial heavy-lift unmanned helicopter" »