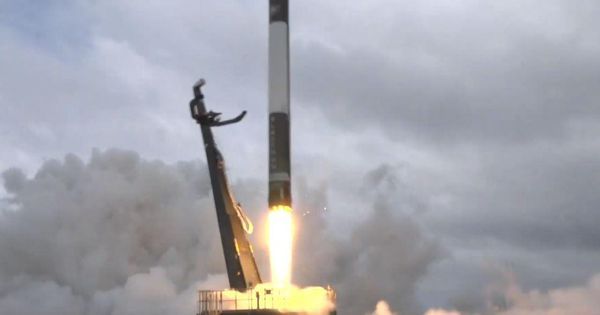 Rocket Lab has successfully launched its first rocket of 2019, a mission for the U.S. Defense Advanced Research Projects Agency (DARPA) that will test a novel method to deploy a satellite antenna in orbit.
The Electron rocket carrying the single satellite lifted off today, Thursday, March 28 from the company's Launch Complex 1 on the Māhia Peninsula in New Zealand, where all of the company's previous four rockets have also launched from. As per tradition, the rocket was given a nickname, this time being "Two Thumbs Up" – in honor of a team member who tragically died in a motorbike accident recently.
Inside the rocket is DARPA's Radio Frequency Risk Reduction Deployment Demonstration (R3D2) satellite. Weighing in at 150 kilograms (330 pounds), it is the largest single satellite Rocket Lab has ever launched. Indeed, 150 kilograms is the upper limit of what the Electron can lift.
Continue reading "Rocket Lab Launches Experimental Satellite For DARPA On Its First Mission Of 2019" »