Archive for the 'Ray Kurzweil' category: Page 8
What the bleep is an exocortex and why should we care?
Continue reading "Thinking Outside the Brain – Why We Need to Build a Decentralized Exocortex" »

Many think author, inventor and data scientist Ray Kurzweil is a prophet for our digital age. A few say he's completely nuts. Kurzweil, who heads a team of more than 40 as a director of engineering at Google, believes advances in technology and medicine are pushing us toward what he calls the Singularity, a period of profound cultural and evolutionary change in which computers will outthink the brain and allow people—you, me, the guy with the man-bun ahead of you at Starbucks—to live forever. He dates this development at 2045.
Raymond Kurzweil was born February 12, 1948, and he still carries the plain, nasal inflection of his native Queens, New York. His Jewish parents escaped Hitler's Austria, but Kurzweil grew up attending a Unitarian church. He worshipped knowledge above all, and computers in particular. His grandmother was one of the first women in Europe to earn a Ph.D. in chemistry. His uncle, who worked at Bell Labs, taught Ray computer science in the 1950s, and by the age of 15, Kurzweil was designing programs to help do homework. Two years later, he wrote code to analyze and create music in the style of various famous composers. The program won him the prestigious Westinghouse Science Talent Search, a prize that got the 17-year-old an invitation to the White House. That year, on the game show I've Got a Secret, Kurzweil pressed some buttons on a data processor the size of a small car. It coughed out original sheet music that could have been written by Brahms.
After earning degrees in computer science and creative writing at MIT, he began to sell his inventions, including the first optical character recognition system that could read text in any normal font. Kurzweil knew a "reading machine" could help the blind, but to make it work, he first had to invent a text-to-speech synthesizer, as well as a flatbed scanner; both are still in wide use. In the 1980s Kurzweil created the first electronic music keyboard to replicate the sound of a grand piano and many other instruments. If you've ever been to a rock concert, you've likely seen the name Kurzweil on the back of a synthesizer.
Continue reading "Reinvent Yourself: The Playboy Interview with Ray Kurzweil" »

The pace of progress in computers has been accelerating, and today, computers and networks are in nearly every industry and home across the world.
Many observers first noticed this acceleration with the advent of modern microchips, but as Ray Kurzweil wrote in his book The Singularity Is Near, we can find a number of eerily similar trends in other areas too.
According to Kurzweil's law of accelerating returns, technological progress is moving ahead at an exponential rate, especially in information technologies.
Continue reading "Ray Kurzweil Predicts Three Technologies Will Define Our Future" »

You hear a lot these days about the potential for impending doom as AI becomes ever smarter.
Indeed, big names are calling for caution: the futurist optimism of protagonists like Ray Kurzweil is outweighed by the concern expressed by Bill Gates, Elon Musk and Stephen Hawking. And Swedish philosopher Nick Bostrom's scary thought experiments around what AI might lead to could well sustain a new strain of Nordic noir. There are, indeed, reasons to be concerned.
The fictional Hal's refusal to open the pod bay doors in Kubrick's 2001: A Space Odyssey seems a lot less like fiction than it did when the movie came out almost 50 years ago. Today, we have real reason to be concerned about the potential for autonomous drones making decisions about who to take out, or self-driving cars making a choice between hitting a roadside tree and hitting a child.
Continue reading "The era of AI-human hybrid intelligence" »

Like this article highlights; we will see a day soon when all techies will need some level of bio-science and/ or medical background especially as we move closer to Singularity which is what we have seen predicted by Ray Kurzweil and others. In the coming decade/s we will no longer see tech credentials relying strictly on math/ algorithms, code, etc, Techies will need some deeper knowledge around the natural sciences.
---
If you are majoring in biology right now, I say to you: that was a good call. The mounting evidence suggests that you placed your bet on the right degree. With emergent genetic recombination technologies improving at breakneck speed alongside a much deepened understanding of biological circuitry in simple, "home grown" metabolic systems, this field is shaping up to be a tinkerer's paradise.
Many compare this stage of synthetic biology to the early days of microprocessing (the precursor to computers) when Silicon Valley was a place for young entrepreneurs to go if they needed a cheap place to begin their research or tech business. One such tech entrepreneur, the founder of O'Reilly media, Tim O'Reilly — who also coined the term "open source" — made this comparison in an interview with Wired magazine., O'Reilly further commented on synthetic biology saying, "It's still in the fun stage."
Continue reading "Introduction: Explaining the Future of Synthetic Biology with Computer Programming's Past" »

Reshaping how you think about the future:
---
"The future is widely misunderstood. Our forebears expected it to be pretty much like their present, which had been pretty much like their past." –Ray Kurzweil, The Singularity Is Near
We humans aren't great predictors of the future. For most of history, our experience has been "local and linear." Not much change occurred generation to generation: We used the same tools, ate the same meals, lived in the same general place.
Continue reading "How to Think Exponentially and Better Predict the Future" »

When rock band Queen asked us "Who wants to live forever?" back in 1986, we interpreted it as standard lyrical rhetoric. But now, three decades and what feels like light years in technological, medical, and scientific advances later, the answer to that age-old question may have changed. And according to Ray Kurzweil, the famous American inventor who has been described as the "rightful heir to Thomas Edison," we're nearing immortality.
As the man responsible for the first CCD flatbed scanner, the first omni-font optical character recognition, the first print-to-speech reading machine for the blind, the first text-to-speech synthesizer, the first music synthesizer, and much more, Kurzweil has a knack for spotting trends and anticipating the future. And if history is any indication (and his word stays true), we may be in for a long, long lifetime.
In an episode of PBS's News Hour last week, Kurzweil noted that death, which he describes as "a great robber of meaning, of relationships, of knowledge," will soon be conquered. Indeed, the futurist notes, our species will soon be able to defeat disease and degeneration, and live "indefinitely."
Continue reading "Want to live forever? Ray Kurzweil thinks that may be possible very soon" »

"He is not here; He has risen," — Matthew 28:6
As billions of Christians around the world are getting ready to celebrate the Easter festival and holiday, we take pause to appreciate the awe inspiring phenomena of resurrection.
In religious and mythological contexts, in both Western and Eastern societies, well known and less common names appear, such as Attis, Dionysus, Ganesha, Krishna, Lemminkainen, Odin, Osiris, Persephone, Quetzalcoatl, and Tammuz, all of whom were reborn again in the spark of the divine.
Tags: aging, aging research, Bill Gates, biotech, biotechnology, brain death, Death, Elon Musk, evolution, God, Google, human evolution, immortalism, immortality, matrix, Neuroscience, past lives, posthumanism, Ray Kurzweil, reanimation, rejuvenation, Religion, Remote sensing, resurrection, savantism, skynet, Stephen Hawking, transhumanism, vatican, wearables
The quest for immortality isn't something new. Longevity and eternal youth have frequently been sought after down through the ages, and efforts to keep from dying and fight off age have a long and interesting history. Legends about such things as 'the Elixir of Life', universal panaceas, and 'the Fountain of Youth' can be found in many different cultures from around the world, and the pursuit for immortality actually seems to be as old as mankind itself. Although divided by many generations of great men, the feelings of sheer helplessness and hopelessness that Ray Kurzweil must have felt when he experienced the loss of his father, strongly resembles those of Gilgamesh, the ancient Sumerian king, when he mourned over his friend Enkidu almost 5000 years earlier. As a matter of fact, mortality has probably haunted our conciuousness since the first human in horror witnessed death; and thus realized his or her own eventual demise
Humanity has been in a bitter war with 'the Grim Reaper' ever since.
"Six days and seven nights I mourned over him, and I would not allow him to be buried until a maggot fell out of his nose. I was terrified [by his appearance]. I began to fear death, and so roam the wilderness." –Gilgamesh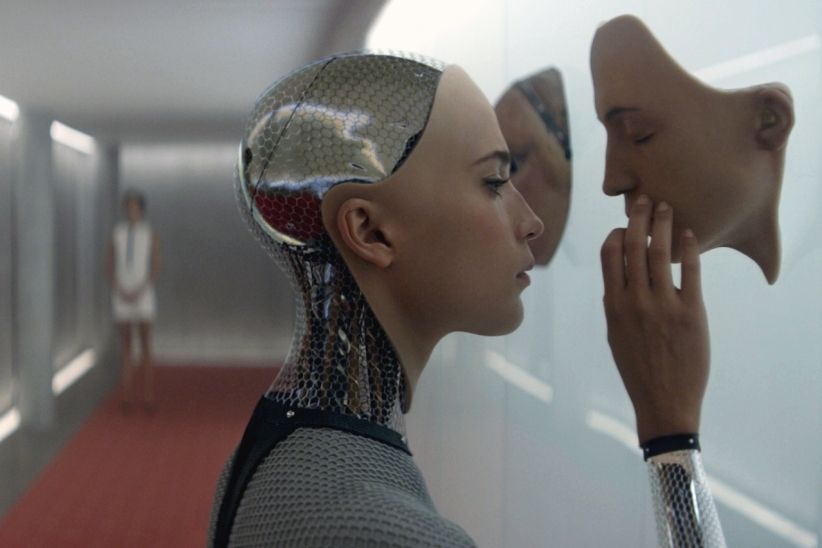 The futurist sat down with Neil deGrasse Tyson to discuss what it means to think and create in a near-future where knowledge and expertise are downloadable.
Read more