Kuzweil AI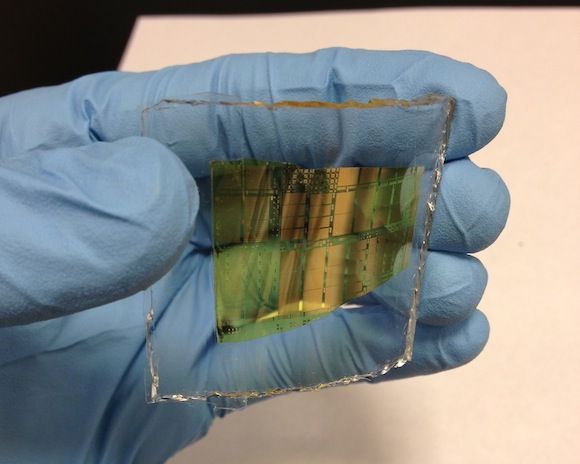 USC Viterbi School of Engineering researchers have developed a flexible, transparent, energy-efficient, lower-cost hybrid design that could replace silicon as the traditional transistor material used in electronic chips.
The new design, described in a paper recently published in Nature Communications, combines carbon nanotube thin-film transistors with thin-film transistors comprised of indium, gallium and zinc oxide (IGZO).
Electrical engineering professor Dr. Chongwu Zhou and USC Viterbi graduate students Haitian Chen, Yu Cao, and Jialu Zhang developed this energy-efficient circuit by integrating carbon nanotube (CNT) thin film transistors (TFT)
The inclusion of IGZO thin film transistors was necessary to provide power efficiency to increase battery life. If only carbon nanotubes had been used, the circuits would not be power-efficient.