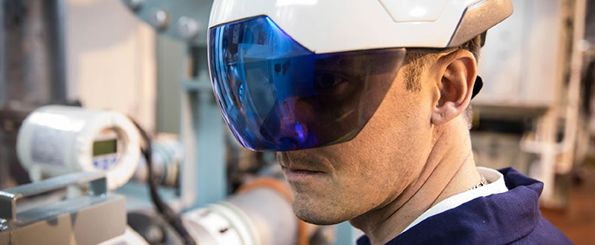 AR working ; I cannot wait to see what we do with AR in many of the other enterprise apps.
---
Augmented reality is transforming field maintenance. With DAQRI Smart Helmet™, workers get real-time visual instructions, equipment diagnostics, and operational data, turning every user into a maintenance expert.
By combining DAQRI's innovative design with Intel's powerful technology, DAQRI Smart Helmet helps workers be more productive and less error-prone. As an example of how powerful augmented reality can be, Kazakhstan Seamless Pipe (KSP Steel) used the helmet to achieve a 40% increase in worker productivity and a 50% reduction in factory downtime.
Continue reading "Augmented Reality Transforms Worker Safety and Efficiency" »