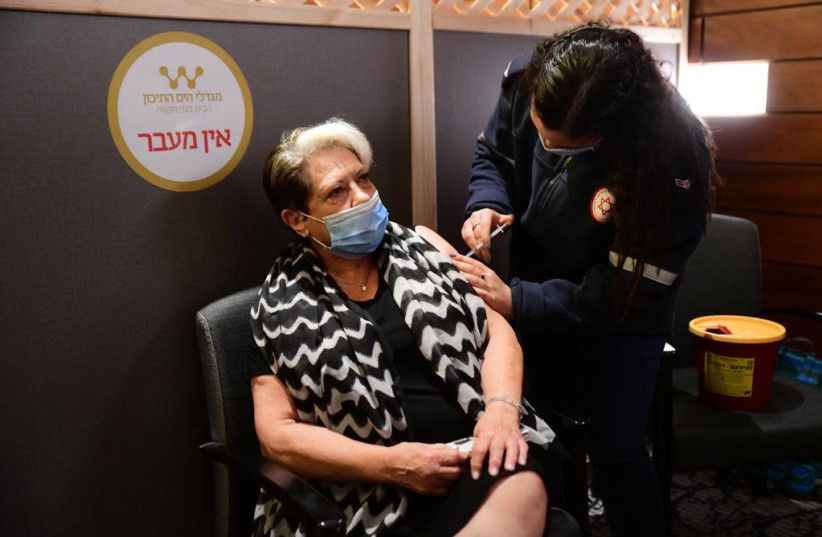 Some 21 residents of a Bat Yam retirement home tested positive for the coronavirus after they were vaccinated but before they had developed antibodies, according to Ynet.
The other 150 residents of the home will be tested for the virus.
---
Health officials have stressed that the two-dose Pfizer vaccine regimen means that the vaccine is only fully effective about five weeks after the first dose. This means it could take until sometime in February for enough elderly and high-risk people to be vaccinated to help lower the spread of infection and start reopening the economy.
Continue reading "21 Residents of Retirement Home Get Coronavirus After Receiving Vaccine" »