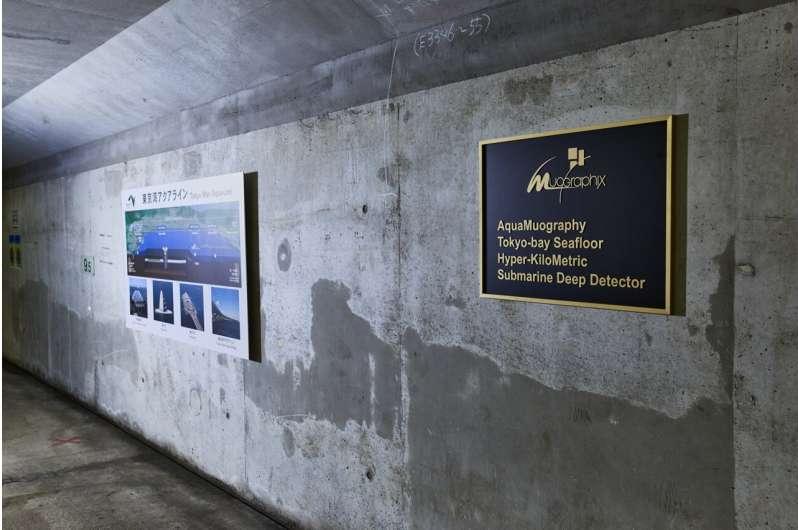 Highly energetic particles called muons are ever present in the atmosphere and pass through even massive objects with ease. Sensitive detectors installed along the Tokyo Bay tunnel measure muons passing through the sea above them. This allows for changes in the volume of water above the tunnel to be calculated. For the first time, this method was used to accurately detect a mild tsunami following a typhoon in 2021.
In the time it takes you to read this sentence, approximately 100,000 muon particles will have passed through your body. But don't worry, muons pass through ordinary matter harmlessly, and they can be extremely useful too. Professor Hiroyuki Tanaka from Muographix at the University of Tokyo has made his career out of exploring applications for muons. He's used them to see inside volcanoes and even detect evidence of ancient earthquakes. Recently, Tanaka and his international team of researchers have turned their focus to meteorological phenomena, in particular, tsunamis.
In September 2021, a typhoon approached Japan from the south. As it neared the land it brought with it ocean swells, tsunamis. On this occasion these were quite mild, but throughout history, tsunamis have caused great damage to many coastal areas around Japan. As the huge swell moved into Tokyo Bay, something happened on a microscopic level that's almost imperceptible. Atmospheric muon particles, generated by cosmic rays from deep space, were ever so slightly more scattered by the extra volume of water than they would be otherwise. This means the quantity of muons passing through Tokyo Bay varied as the ocean swelled.