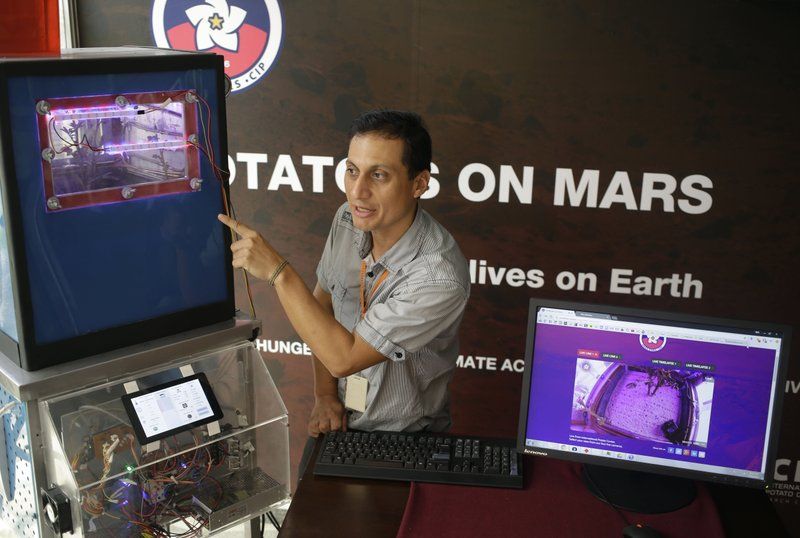 LIMA, Peru (AP) — If human beings finally reach Mars, they may find themselves depending on the humble, if hardy potato.
Scientists in Peru have used a simulator that mimics the harsh conditions on the Red Planet to successfully grow a small potato plant.
It's an experiment straight out of the 2015 Hollywood movie "The Martian" that scientists say may also benefit arid regions already feeling the impact of climate change.
Read more