Let us frame the question, by reviewing what miners really do…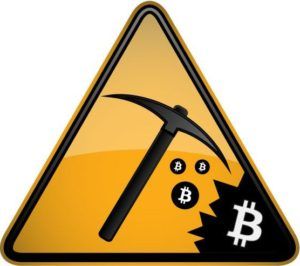 Miners play a critical role in the Bitcoin network. Their activity (searching for a nonce) results in assembling an immutable string of blocks that corroborate and log the universal transaction record. They are the distributed bookkeepers that replace old-school banks in recording and vouching for everyone's purchase or savings.
From the perspective of a miner, there is no obvious connection between their activity and the worldwide network of bitcoin transactions and record keeping. They are simply playing an online game and competing against thousands of other miners in an effort to solve a complex and ongoing math problem. As they arrive at answers to small pieces of the problem, they are rewarded with bitcoin, which can be easily translated into any currency.
What is the Problem?
One day, mining for rewards will no longer be possible. The fundamental architecture of Bitcoin guarantees that mining will end. The pool of rewards that were held in abeyance as incentives is small and will run out in 2140—about 120 years from now. So, this raises the question: How will we incentivize miners when there is no more reward? (Actually, they won't really be miners anymore…They will more accurately be bookkeepers or 'validators')
Is there a Solution?
Fortunately, there are many ways to offer incentives to those who validate transactions and maintain the books. Here are just a few:
There is a current mechanism in which transactions bid for priority (speed of validation). Today, this mechanism augments the mining reward—particularly during periods of network performance. For example, the extra payments rose to $30 and more for individual transactions just before lightning network was adopted. In the future, it could replace the reward as the basis of a reward system.
At the 2015 MIT Bitcoin Expo, Andreas Antonopoulos proposed a reputation ranking & reward system based on gaming theory. The ideal is that would result in a sufficient reward to maintain continuous network operation. Reputation points are not just a bragging point, but is likely to translate into real-world gravitas and financial opportunities.
I believe that, one day, every user will be a micro-miner, and this will address the issue of incentives. For example, if users can avoid all mining fees by validating one transaction for every 10 of their own, we might see the widespread adoption of wallets that are full or partial nodes, rather than limited to the function of key storage.In this vision, micro mining will be achieved on a phone, a wristwatch, or a linked device at home. It will not result in an escalating race for increased power consumption…
I believe in this last solution and I have proposed it as the path forward at crypto/blockchain conferences.
Today, this idea seems implausible, because of the memory and computational requirements for running a full node. But, there have been big advancements in the effort to support micro-mining—which does not require such resources. Additionally, it is likely that the current proof-of-work mechanism used to arrive at a distributed consensus will be replaced by another mechanism that does not result in a competition to see who can consume the most electricity.
More about the sunset of mining incentives:
---
Philip Raymond co-chairs CRYPSA, hosts the New York Bitcoin Event and is keynote speaker at Cryptocurrency Conferences. He sits on the New Money Systems board of Lifeboat Foundation and is a top Bitcoin writer at Quora. Book a presentation or consulting engagement.