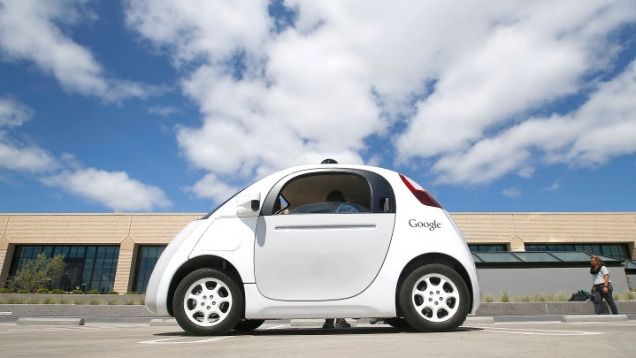 The head of Google's self-driving car division made headlines recently for asking federal regulators to permit a vehicle without human-facing features like a steering wheel. Now he's made a very good case for why no autonomous vehicle should have these things at all.
In an interview with NPR that aired today, Google's Chris Urmson hit home the point that it's simply not a good idea to any to have any kind of human-oriented controls in self-driving cars:
You wouldn't imagine that in the back of a taxi, we put an extra steering wheel or brake pedal there for the passenger to grab ahold of anytime. It would just be crazy to think about doing that. But at the same time, I could imagine that there are vehicles where most of the days you don't really want to drive it, so let it take you to and from work in the morning, for example, but on the weekend when you get a chance to get out onto some open road, that you might enjoy driving in that location. But I think the idea that you want the person to jump in who hasn't been paying attention or maybe had a couple of drinks with dinner and then jump in to override is probably not the right idea.
Continue reading "Why Self-Driving Cars Really Shouldn't Ever Have Steering Wheels" »