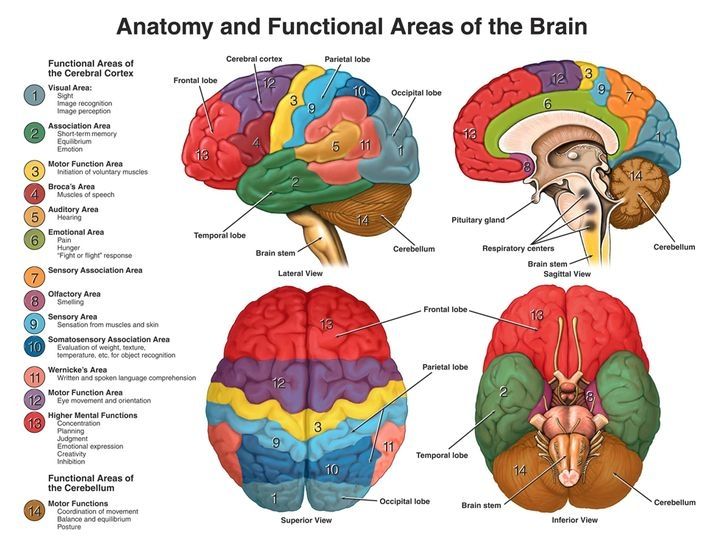 Interesting link within concerning an injectable interface.
---
To be able to design a device that measures brain activity an understanding of the brains function is required. This section gives a high-level overview of some of the key elements of brain function. Human brains contain approximately 80 billion neurons, these neurons are interconnected with 7,000 synaptic connections each (on average). The combination of neurons firing and their communication is, in very simple terms the basis of all thoughts conscious and subconscious. Logically if the activity of these neurons and their connections were read in real-time, a sufficiently intelligent algorithm could understand all thoughts present. Similarly, if an input could be given at this level of granularity new thoughts could be implanted.
All human brains abide by the general structure shown in the picture below, certain areas, by and large do certain things. If higher levels of thoughts like creativity, idea generation and concentration want to be read, the frontal lobe is the place to look. If emotions and short-term memory are the target, the temporal lobe is the place to read from.
Continue reading "Predicting the optimal brain computer interface of the future" »