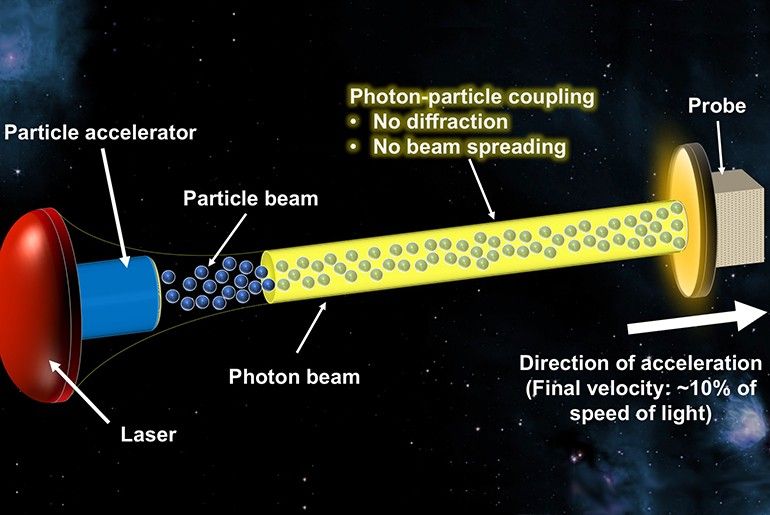 By jan mcharg, texas A&M university college of engineering
A new technology combining a laser beam and a particle beam for interstellar propulsion could pave the way for space exploration into the vast corners of our universe. This is the focus of PROCSIMA, a new research proposal by Dr. Chris Limbach and Dr. Ken Hara, assistant professors in the Department of Aerospace Engineering at Texas A&M University.
NASA has chosen the proposal "PROCSIMA: Diffractionless Beam Propulsion for Breakthrough Interstellar Missions," for the 2018 NASA Innovative Advanced Concepts (NIAC) phase 1 study. PROCSIMA stands for Photon-paRticle Optically Coupled Soliton Interstellar Mission Accelerator, and is meant to evoke the idea that interstellar travel is not so far away.
Continue reading "Combining Laser And Particle Beams For Interstellar Travel" »