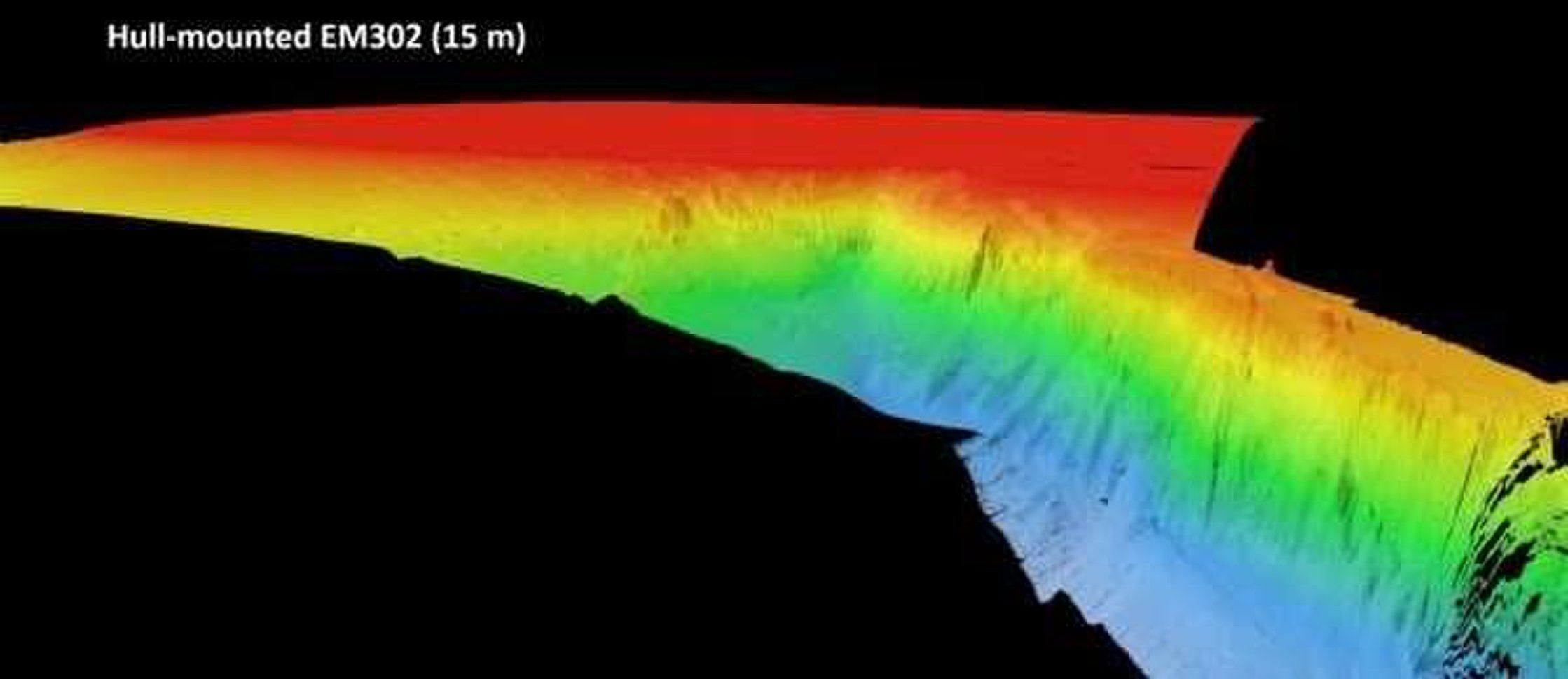 A research expedition to a huge underwater canyon off the Irish coast has shed light on a hidden process that sucks the greenhouse gas carbon dioxide (CO2) out of the atmosphere.
Researchers led by a team from the University College Cork (UCC) took an underwater research drone by boat out to Porcupine Bank Canyon — a massive, cliff-walled underwater trench where Ireland's continental shelf ends — to build a detailed map of its boundaries and interior. Along the way, the researchers reported in a statement, they noted a process at the edge of the canyon that pulls CO2 from the atmosphere and buries it deep under the sea.
All around the rim of the canyon live cold-water corals, which thrive on dead plankton raining down from the ocean surface. Those tiny, surface-dwelling plankton build their bodies out of carbon extracted from CO2 in the air. Then, when they die, the coral on the seafloor consume them and build their bodies out of the same carbon. Over time, as the coral die and the cliff faces shift and crumble, which sends the coral falling deep into the canyon. There, the carbon pretty much stays put for long periods. [In Photos: ROV Explores Deep-Sea Marianas Trench].
Read more