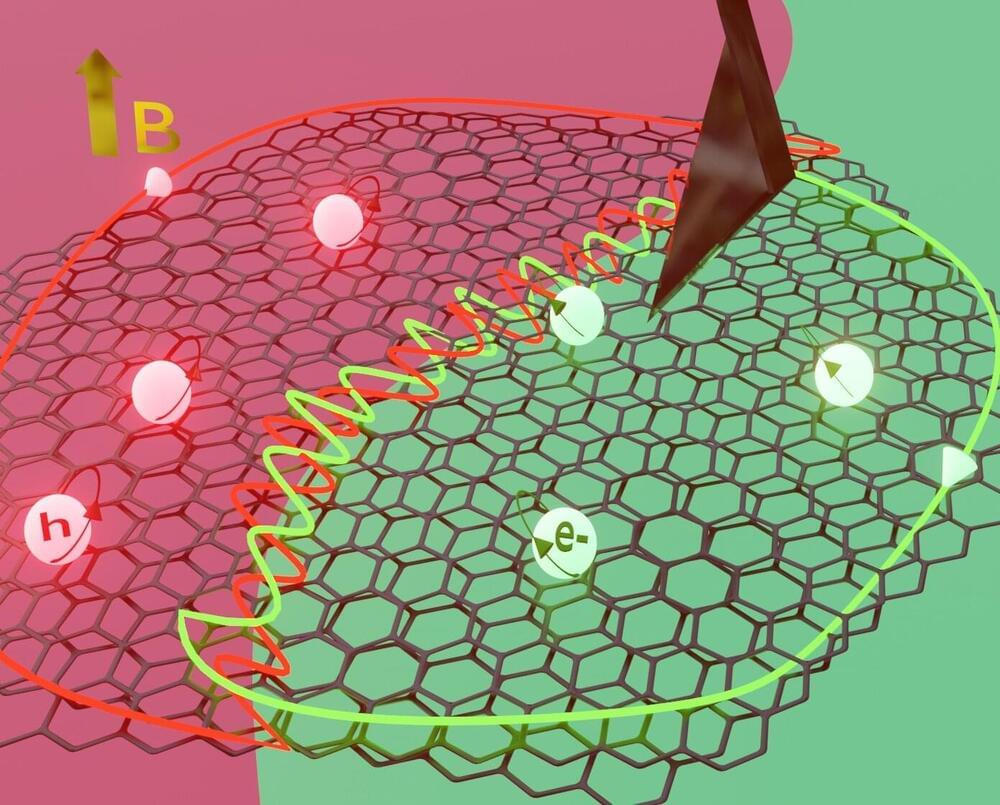 Recent advances in the development of devices made of 2D materials are paving the way for new technological capabilities, especially in the field of quantum technology. So far, however, little research has been carried out into energy losses in strongly interacting systems.
With this in mind, the team led by Professor Ernst Meyer from the Department of Physics at the University of Basel used an atomic force microscope in pendulum mode to investigate a graphene device in greater detail. For this, the researchers utilized a two-layer graphene, fabricated by colleagues at LMU Munich, in which the two layers were twisted by 1.08°
When stacked and twisted relative to one another, the two layers of graphene produce "moiré" superstructures, and the material acquires new properties. For example, when the two layers are twisted by the so-called magic angle of 1.08°, graphene becomes a superconductor at very low temperatures, conducting electricity with almost no energy dissipation.