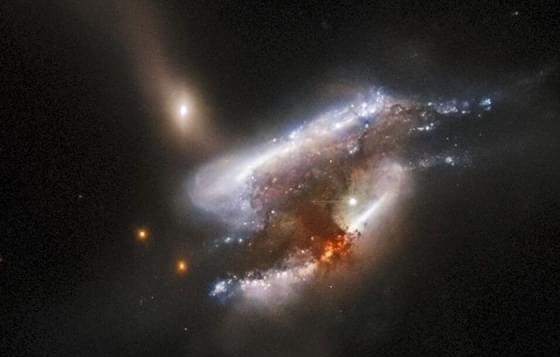 With a gravitational field so strong that not even light can escape its grip, black holes are probably the most interesting and bizarre objects in the universe.
Due to their extreme properties, a theoretical description of these celestial bodies is impossible within the framework of Newton's classical theory of gravity. It requires the use of general relativity, the theory proposed by Einstein in 1915, which treats gravitational fields as deformations in the fabric of space-time.
Black holes are usually formed from the collapse of massive stars during their final stage of evolution. Therefore, when a black hole is born, its mass does not exceed a few dozen solar masses.