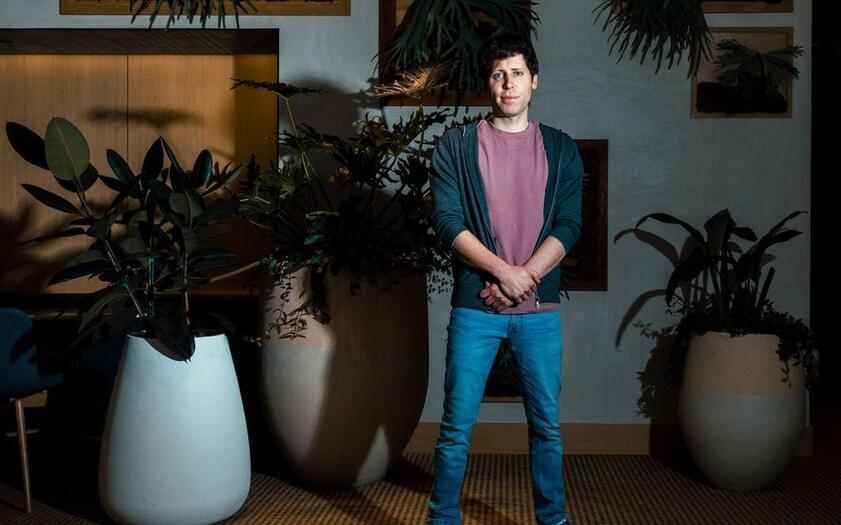 This article was featured in One Great Story, New York's reading recommendation newsletter. Sign up here to get it nightly.
This past spring, Sam Altman, the 38-year-old CEO of OpenAI, sat down with Silicon Valley's favorite Buddhist monk, Jack Kornfield. This was at Wisdom 2.0, a low-stakes event at San Francisco's Yerba Buena Center for the Arts, a forum dedicated to merging wisdom and "the great technologies of our age." The two men occupied huge white upholstered chairs on a dark mandala-backed stage. Even the moderator seemed confused by Altman's presence.
"What brought you here?" he asked.