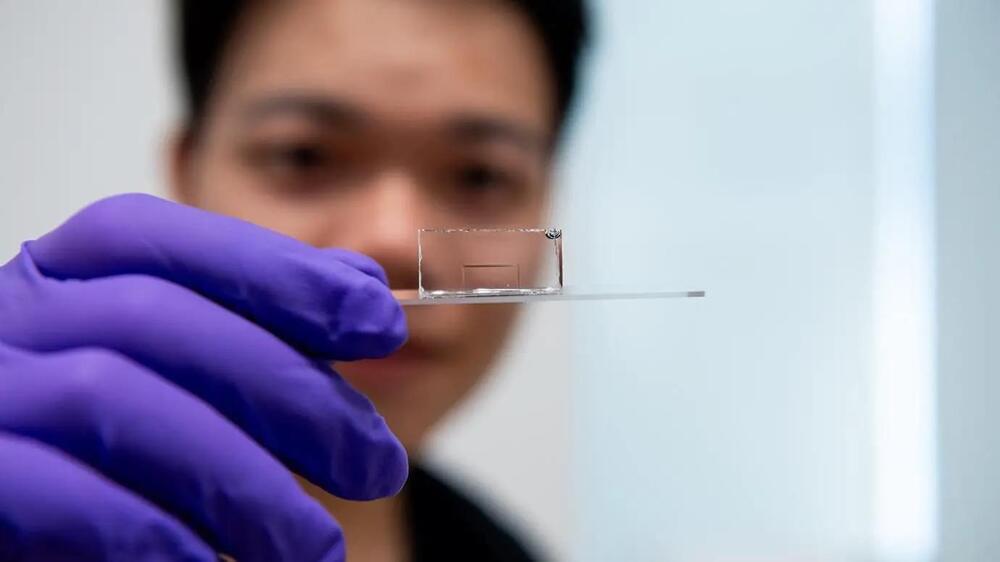 Channeling light from one location to another is the backbone of our modern world. Across deep oceans and vast continents, fiber optic cables transport light containing data ranging from YouTube clips to banking transmissions—all within fibers as thin as a strand of hair.
University of Chicago Prof. Jiwoong Park, however, wondered what would happen if you made even thinner and flatter strands—in effect, so thin that they're actually 2D instead of 3D. What would happen to the light?
Through a series of innovative experiments, he and his team found that a sheet of glass crystal just a few atoms thick could trap and carry light. Not only that, but it was surprisingly efficient and could travel relatively long distances—up to a centimeter, which is very far in the world of light-based computing.