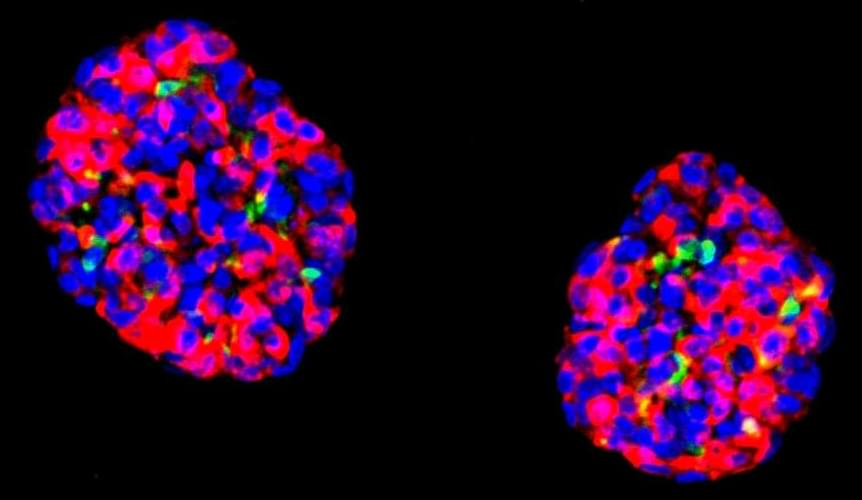 Stem cells from the human stomach can be converted into cells that secrete insulin in response to rising blood sugar levels, offering a promising approach to treating diabetes, according to a preclinical study from researchers at Weill Cornell Medicine.
In the study, which appeared April 27 in Nature Cell Biology, the researchers showed that they could take stem cells obtained from human stomach tissue and reprogram them directly—with strikingly high efficiency—into cells that closely resemble pancreatic insulin-secreting cells known as beta cells. Transplants of small groups of these cells reversed disease signs in a mouse model of diabetes.
"This is a proof-of-concept study that gives us a solid foundation for developing a treatment, based on patients' own cells, for type 1 diabetes and severe type 2 diabetes," said study senior author Dr. Joe Zhou, an associate professor of regenerative medicine and a member of the Hartman Institute for Therapeutic Organ Regeneration at Weill Cornell Medicine.