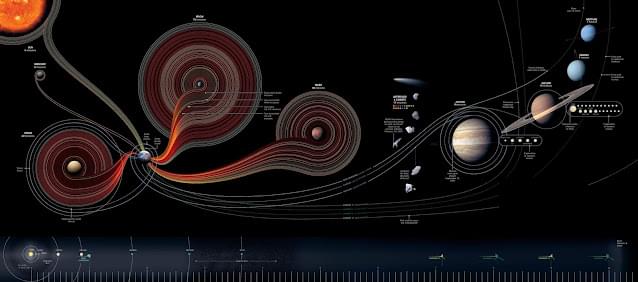 Launched in 1977, NASA's Voyager probes continue their exploration, pushing the boundaries of human understanding. Earlier this year, NASA faced an unsettling situation when Voyager 1, second of the pair to be launched, began sending back distorted communications. This sparked worries about a significant system failure in the spacecraft, now 45 years into its journey. However, NASA recently reported that it had successfully rectified the problem, which in turn has uncovered another mystery to investigate.
Voyager 1's journey began with a "Grand Tour" of the outer planets — Jupiter, Saturn, Uranus, and Neptune — enabled by a unique planetary alignment. After its journey past Jupiter and Saturn, Voyager 1 outran its twin, Voyager 2, eventually becoming the first man-made object to leave the solar system in 2012.
The trouble began when NASA detected issues with the craft's attitude articulation and control system (AACS), responsible for ensuring the probe's antenna stays pointed towards Earth. Failure of this system could result in a permanent loss of communication with the aging explorer. While this system returned scrambled updates, the probe was still transmitting valuable data, signaling that something was amiss.